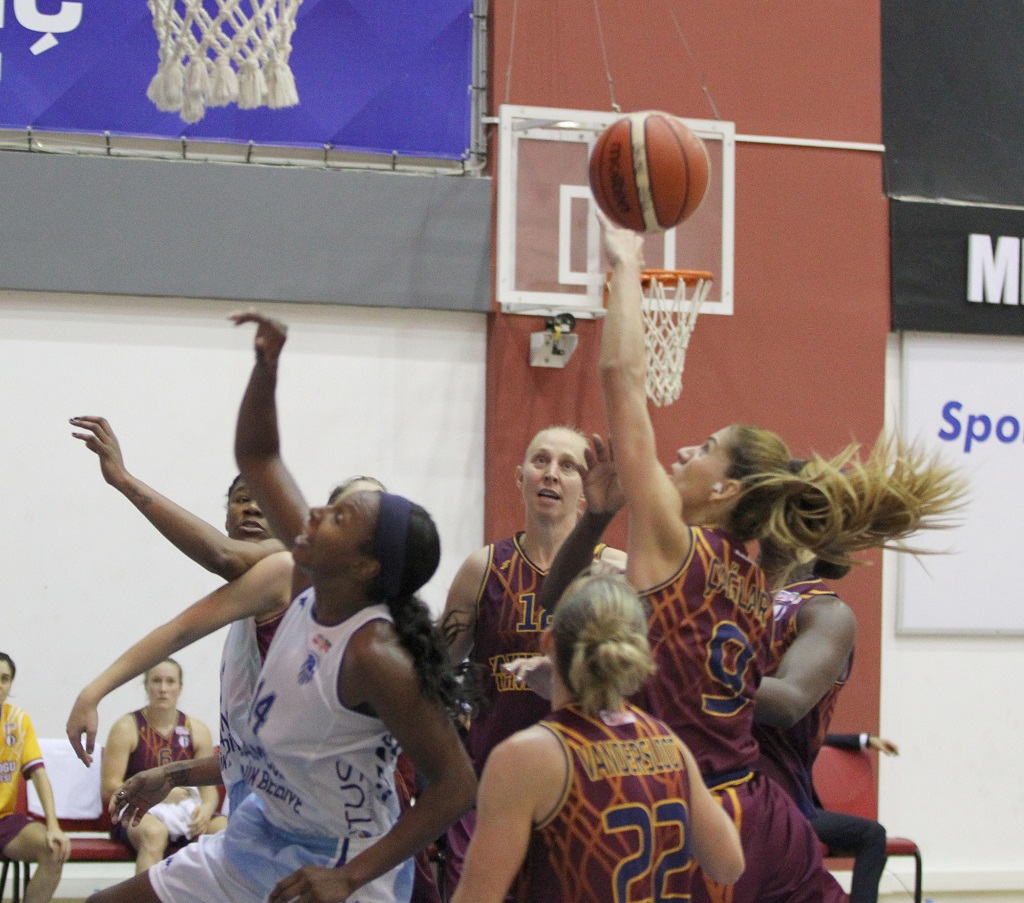 On gameday 16 of Turkish Women's Basketball Super League, Near East University is hosting Samsun Canik Belediyespor. Near East University faced its opponent in Samsun on gameday 3 and completed the game with a resounding 47-65 win. In 15 weeks of the regular season, Near East University made it 14-1 and currently leads the league with 29 points while the opponent ranks the 9th place with 7-8 and 22 points.
Near East University Sports Club released that the game will take place at Istanbul Caferağa Sport Saloon at 15:00 (Turkey local time 16:00) on Saturday 27 January 2018.
Zafer Kalaycıoğlu: "Both teams will fight to win"
Evaluating the game, the Head Coach of Near East University, Zafer Kalaycıoğlu stated that they aimed at leaving the court with a victory.
Underlining that their opponent started the season well by strengthening their roster, Head Coach Kalaycıoğlu expressed his views: "Every match and every opponent is important for us. We respect all our opponents. By playing good basketball against well-organized Canik Belediyespor and reflecting our good play to the score, we will be on the court for victory as usual" said he.