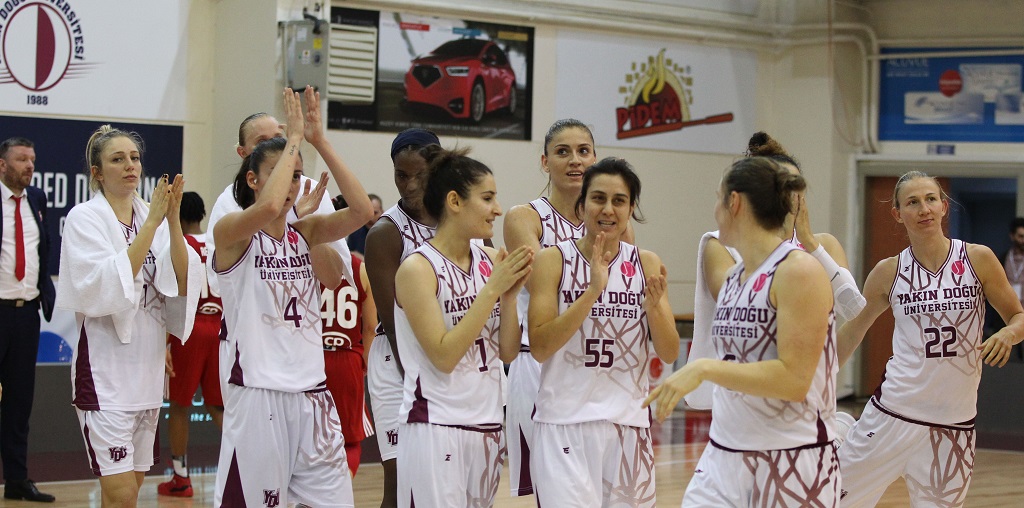 Competing in FIBA EuroLeague Group B, the Women's Basketball Team of Near East University will play a road game versus Polish Wisla CANPACK on game-day 12 of FIBA EuroLeague Women.
According to the info released by the Near East University Sports Club, Near East University Women's Basketball Team will face Wisla CANPACK on Wednesday 17 January 2017 at 20:00 (GMT+2) at Krakow, Hala TS Wisla Sport Hall.
With 9 wins and 20 points, Near East University leads Group B while Wisla CANPACK ranks the seventh place with 3 wins and 14 points.
Basketball enthusiast can watch this thrilling game live on www.fiba.com and on official account of FIBA youtube.
Zafer Kalaycıoğlu: "We want to come back with a win…"
Evaluating the road game that they would play versus Wisla CANPACK in Poland, Near East University Head Coach Zafer Kalaycıoğlu stated that the game was important in terms of ranking in the group.
Highlighting that Near East University has already qualified for the EuroLeague Women Quarter Final Play-Offs, Kalaycıoğlu reminded that the 5th and 6th placed teams in the group would qualify for the EuroCup Women Quarter Finals. "The match has a great importance for our opponent. They will fight to win and keep their chance to qualify for EuroCup Women Finals. We will be more careful with this awareness. Winning the tough match at the weekend versus Botaş in Turkish Women's Basketball Super League bolstered our morale. With this motivation, we will fight in the best way to win the match. We want to return by winning this challenging road game. As we always do, we have also prepared for this match by attaching great importance on it" said he.