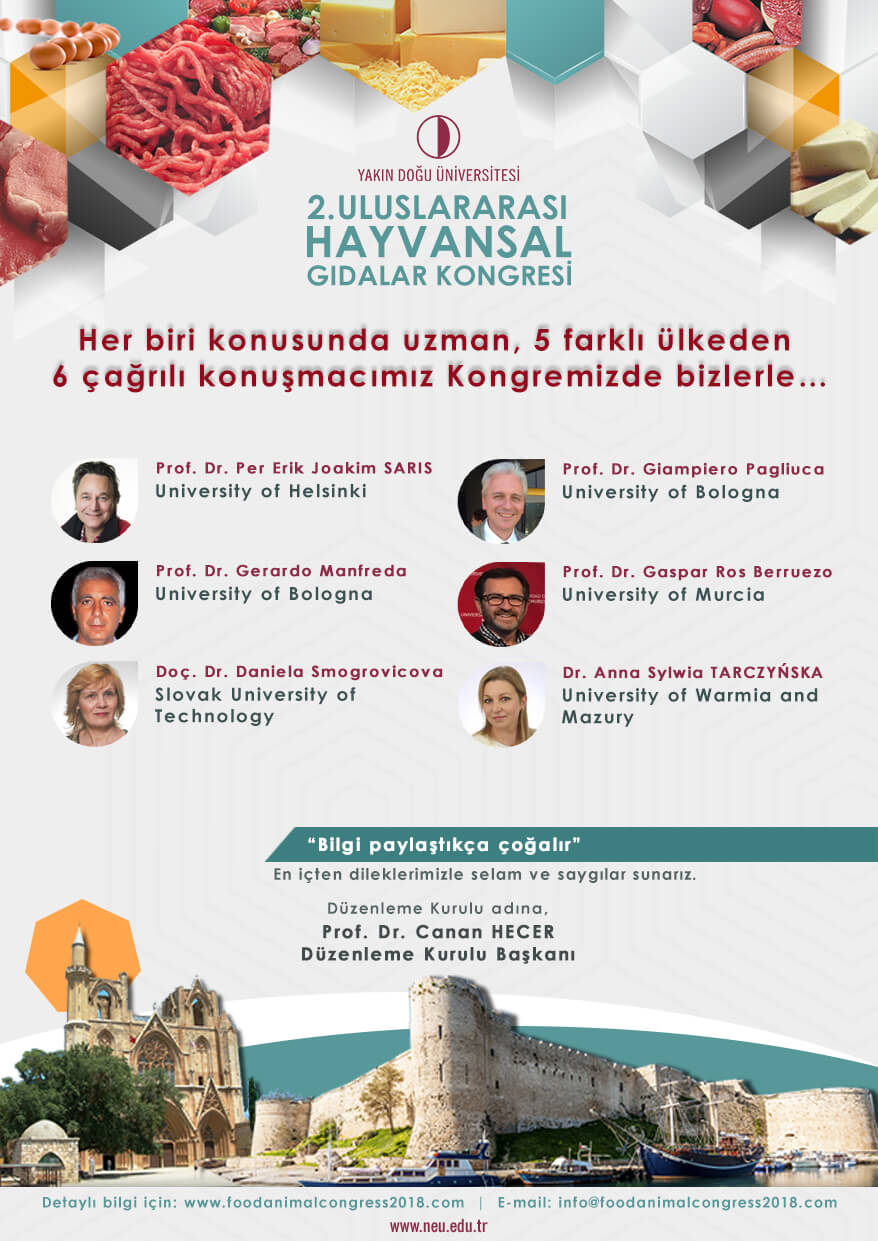 Near East University Faculty of Veterinary Medicine, Department of Food Hygiene and Technology is organizing the 2nd International Animal Source Food Congress.
According to the press info released by the Press and Public Relations Directorate, the second of the International Animal Source Food Congress which, aims to bring together the the target masses and the firms producing food products to meet the innovations on food production, analysis and hygene, will be held at Concorde Luxury Resort Hotel on 8-11 November.
At the Congress, innovative developments and new information will be shared, problems will be discussed and solutions will be produced with the participants interested in scientific and technological fields, including the veterinary faculties, food, agriculture and environmental engineering, departments related to science and literary faculties, nutrition and dietetics and gastronomy departments, fisheries faculties, vocational colleges as well as participants from food related institutions and organizations .
Professor Dr. Canan Hecer: "A Congress that All Stakeholders of the Livestock Sector will come together"
President of the Congress Organizing Committee, Prof. Dr. Canan Hecer, stated that in the congress they hold with a multidisciplinary approach they will be glad to share the recent developments in the fields of research, analysis, production, inspection and control of ASF with their colleagues working for the relevant departments of the universities and in public and private sectors related to this topic, and with participants who are active on issues related to the hygiene and technology of animal source food production.
The first of the Congress held in 2016, held by the participation of a large number of scientists from different disciplines. Prof. Dr. Hecer stated that a total of 8 invited, 67 oral and 99 poster presentations from Turkey, Britain, the United States, Germany and Italy were included at the congress.