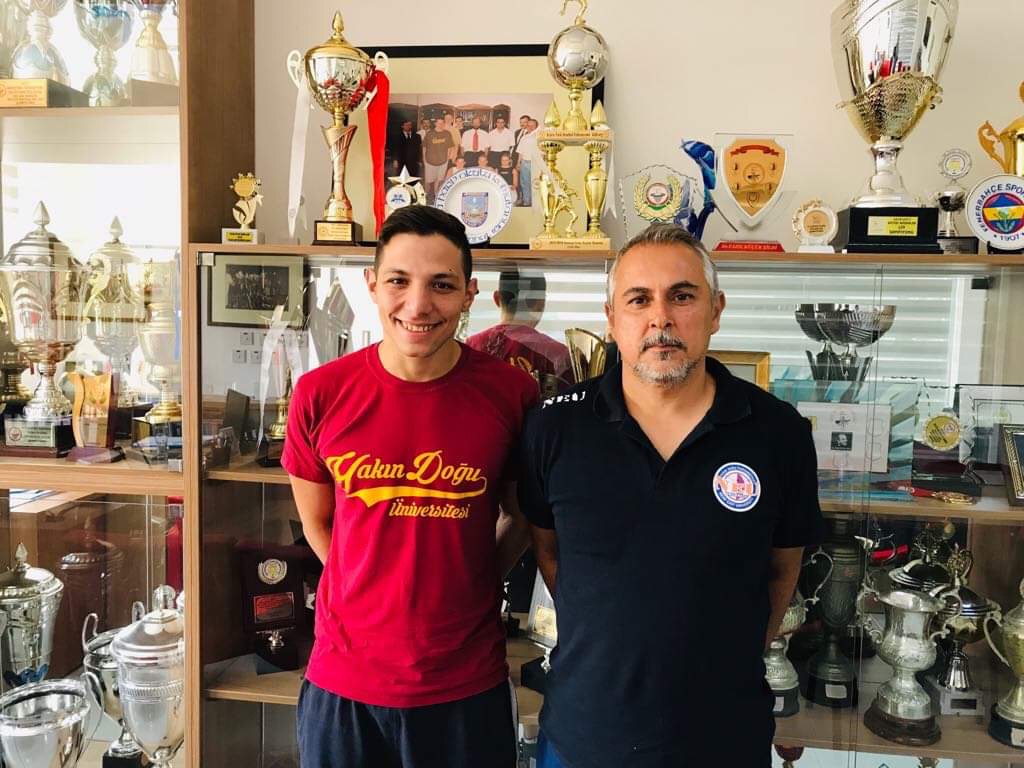 Long distance swimming athlete of Near East University, Doğukan Ulaç, became the champion of the Bosphorus Intercontinental Swimming Race, which is also accepted as the "World's Best Open Water Swimming Organization" last year and this year, he is planning to be the champion once again at the competition which will be held for the 31st time.
According to the press release issued by the Directorate of Press and Public Relations of Near East University, Doğukan Ulaç will be participating in the Bosphorus Intercontinental Swimming Race on Sunday 21st July, 2019. Doğukan Ulaç, who is the General Classification Champion in the contest he participated in 2018, will swim again to be the champion.
Open Water Swimmer will Swim with Marcos Diaz…
It was stated that Bosphorus Intercontinental Swimming Race will start on Sunday, July 21 at Cemil Topuzlu Park and it will bring together a total of 2400 swimmers from 59 different countries. Furthermore, it was pointed out that Dominican swimmer Marcos Diaz will be the guest of the race this year. Moreover, Doğukan Ulaç was invited to Show Swim which is held just before the competition each year.The Show Swim will be held on Saturday, July 20 and Ulaç will swim with Marcos Diaz.
Assoc Prof Dr. Atamtürk: "We support our athlete with all our hearts…"
Head of Department of Health, Culture and Sports, Near East University Hakan Atamtürk made a statement regarding the matter and wished good luck to Doğukan Ulaç and his coach Mehmet Gürcenk who will be leaving the island on Saturday, 20th July. Furthermore, Hakan Atamtürk reminded everyone that in 2018, Doğukan Ulaç swam the Bosphorus in the Bosphorus Intercontinental Swimming Race in 46 minutes and 58 seconds and that he came first in men's overall category. He said that with this success, Ulaç represented both Near East University and our country and made everyone very proud.
In addition to the above, Assoc Prof Dr Hakan Atamtürk stated that swimming in the Bosphorus dazzled many people's dreams, but it was not an easy task.This event, which is shown as the best open water swimming organization in the world and which includes thousands of swimmers, is a pleasure and honour to take part in and achieve success as a Turkish Cypriot. Assoc Prof Dr Hakan Atamtürk further asserted that in order to prepare for this year's race, Doğukan Ulaç has worked hard with his trainer Mehmet Gürcenk and that they were confident that the Near East University will once again demonstrate that it has achieved significant success in swimming. Assoc Prof Dr Hakan Atamtürk ended his words by wishing the best of luck to Doğukan Ulaç in the upcoming race.