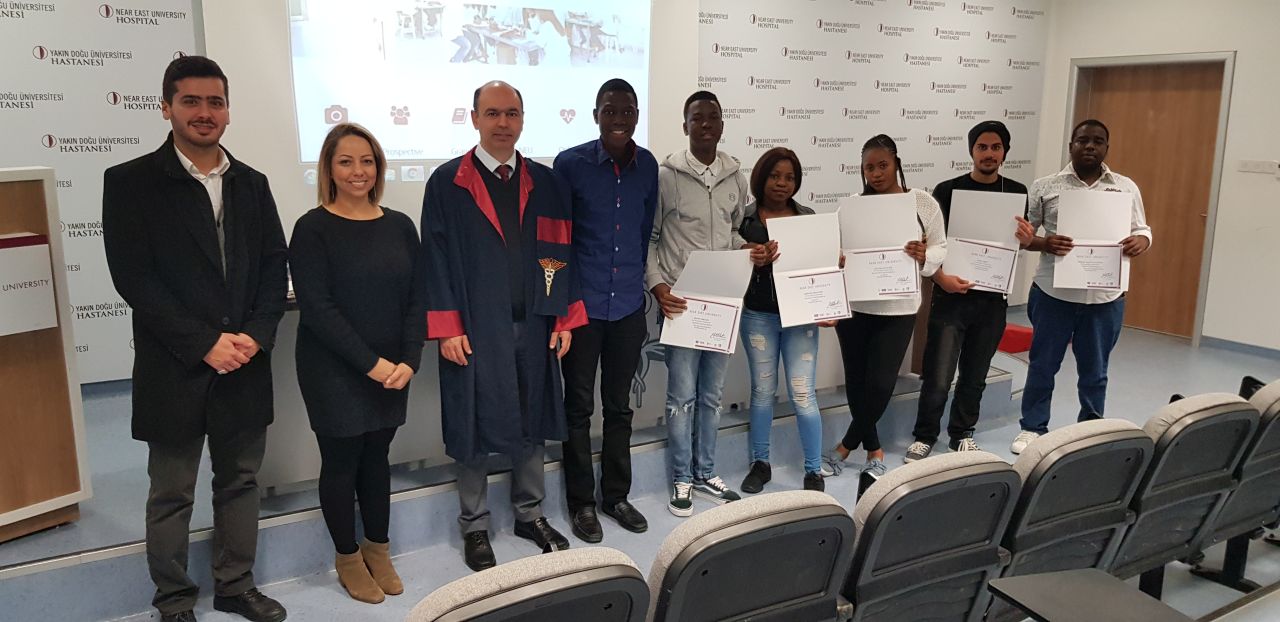 In order to fulfill the necessary requirements for students and make up for the educational system differences between different countries, Near East University Foundation Programme was initiated and recently, successful students who successfully completed their foundation programme were awarded their certificates. Students who completed the Fall Term of the Academic Year 2017-2018 Foundation Programme were provided basic university skills, knowledge and competencies in science, mathematics and social sciences. These students will now progress into their undergraduate studies with the initiation of the Spring Term at the Near East University.
According to the press release issued by the Directorate of Press and Public Relations of Near East University, the certificate ceremony was held at Near East University Hospital Hall 101 and the students have earned the right to progress into their studies in fields such as;  Dentistry, Pharmacy, Engineering and Economics and Administrative Sciences.
Students are ready to progress into their education on their future professions…
Making an opening speech at the certificate ceremony, Coordinator of University Foundation Programme, Assoc Prof Dr. Murat Uncu, stated that he was rather happy to be together with successful students as they completed the initial process of their educations regarding their future professions and wished them the best of luck for the future.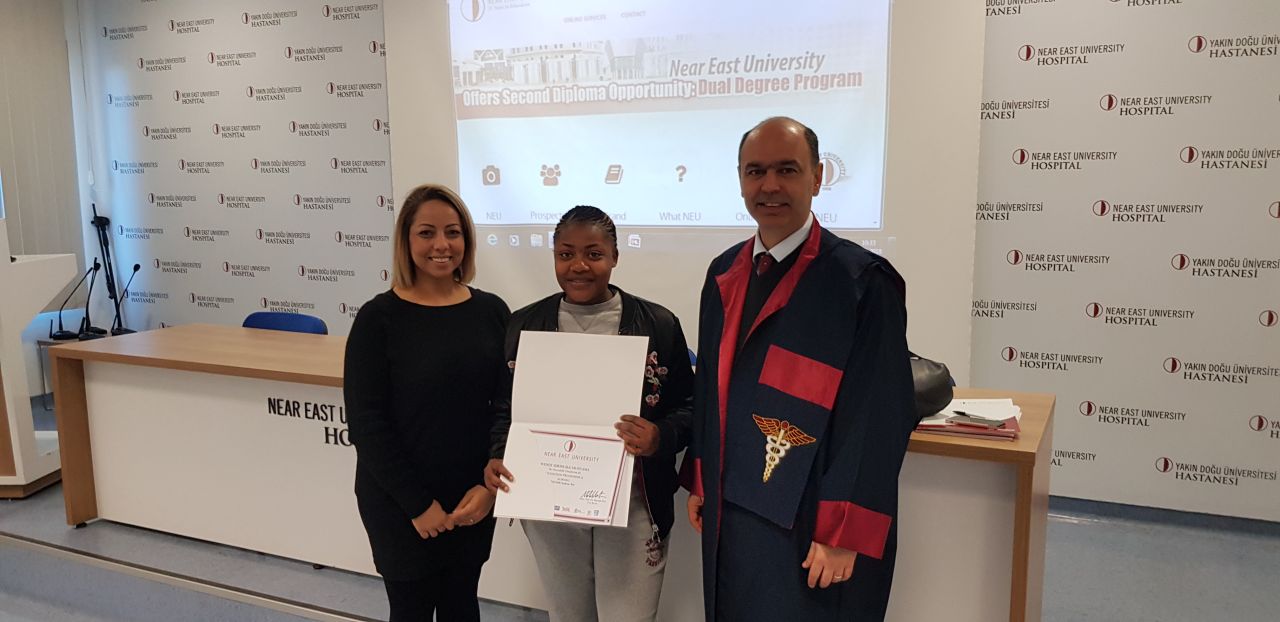 What is a Foundation Programme?
Education systems of different countries may well be different from each other and resultantly, in order for students to fulfil certain requirements to initiate their undergraduate studies, students are required to complete this programme. This programme is a one year programme provided in two main parts at the Near East University. The first involves knowledge and skills required for academic study such as information relevant from science, mathematics, and social sciences. On the other hand, the second part of the programme involves providing the students with the necessary knowledge and skills needed for their chosen field of study at the university. These involve mainly the initial modules offered at the relevant departments. It must be noted that successful completed of the Foundation Programme is obligatory at Near East University and only upon successful completion of the foundation programme can students be registered to the NEU Departments.