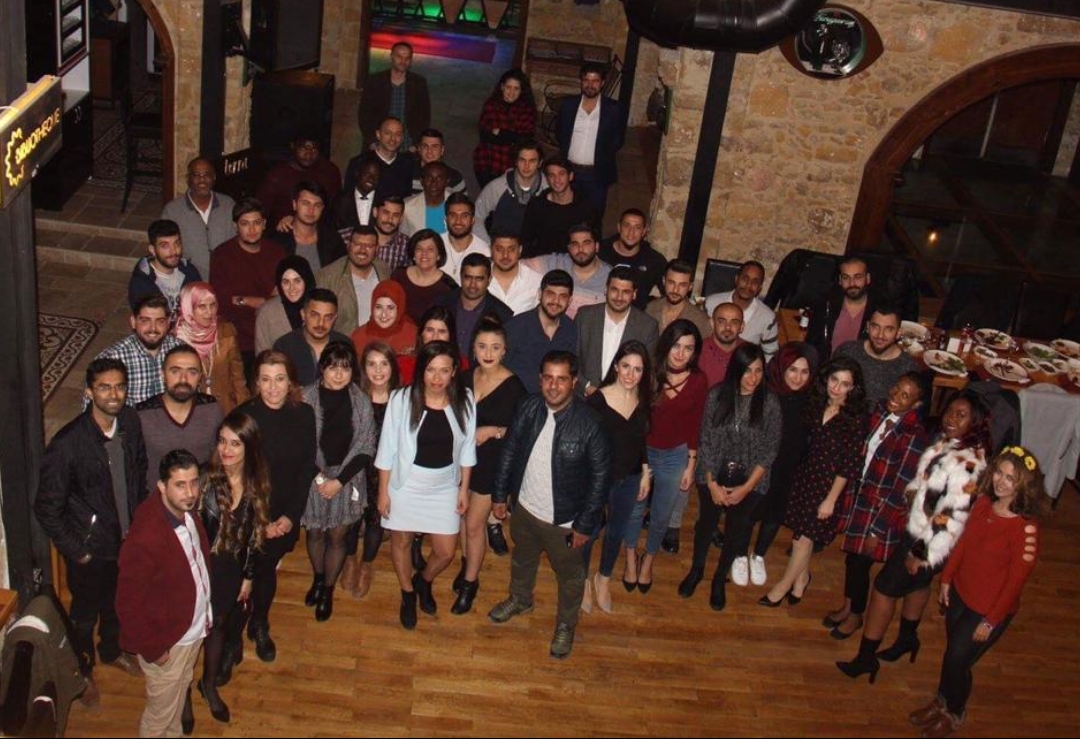 Students pursuing their associate degree, undergraduate, graduate and postgraduate education at Near East University Innovation and Information Management, Information and Document Management, and Medical Documentation and Secretarial Programmes got together at a dinner held for socialisation.
According to the press release issued by the Directorate of Press and Public Relations of Near East University, Prof. Dr. Mustafa Sağsan made a speech at the dinner and expressed that this year the sixth of the socialisation dinner held for students. He added that they were rather happy to be together and that they believed in the necessity of informal activities since they were a means to institutional bonding and improving the communication amongst the teachers and the students; as well as the communication between the students themselves.
In addition to the above, Prof. Dr. Sağsağan stated that with the improved opportunities provided by the Near East University, the Innovation and Information Management and Information and Document Management Departments have become the first of their kind both on the island and among the foundation universities in Turkey. Furthermore, he expressed that these departments made substantial contribution to their fields.
Moreover, Prof. Dr. Sağsan, stressed that the information shared at an informal setting increased the institutional capacity and alongside providing an environment where individuals develop a sense of belonging to an institution. He said that on 29th November each year, they held a dinner to celebrate the Medical Secretarial Day and ended his words by congratulating everyone regarding the day.