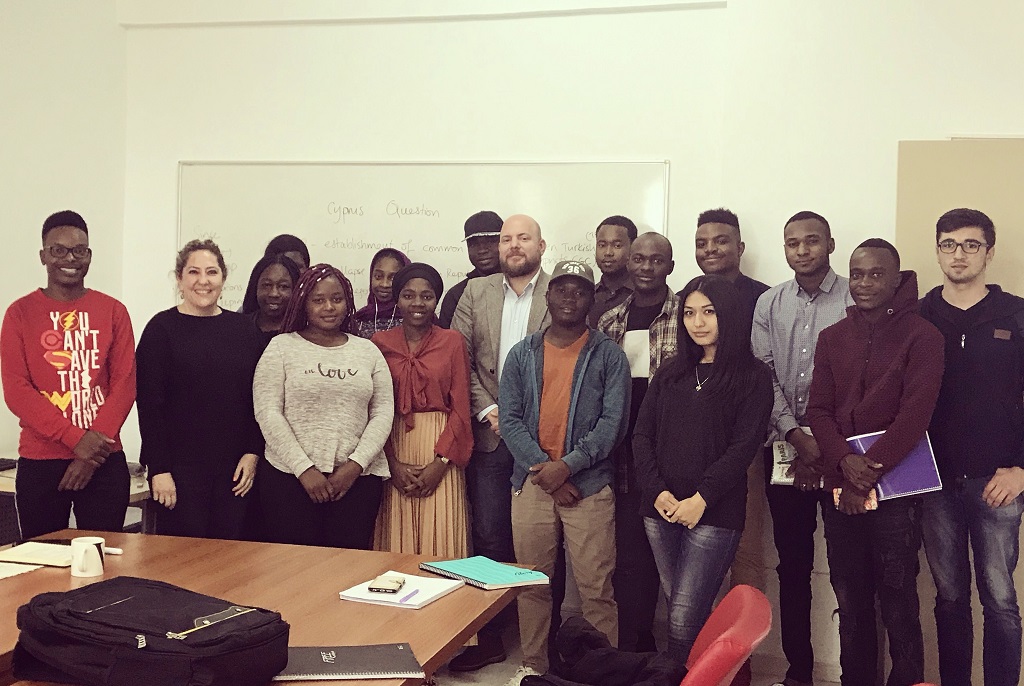 Department of International Relations and Political Sciences of Faculty of Economics and Administrative Sciences of Near East University students organised a round-table meeting as part of their module titled as International Relations Theory, in cooperation with Yurdakul Cafer Bayrak; Editor of Foreign Languages Unit of Radio and Television (BRTK), and discussed the Cyprus issue along with the related negotiations.
According to the press release issued by the Directorate of Press and Public Relations of Near East University, as part of the module taught by Head of Department of Political Sciences, Assoc Prof Dr Nur Köprülü, a round table meeting was held so as to enable students a platform to discuss the Cyprus issue and the negotiation processes involved under six main headings; Management and Power Sharing, Security and Guarantees, Economy, EU issues, Land and Ownership.
Foreign stakeholders involved in the Cyprus issue and the hydrocarbon issue was taken in hand…
BRTK Foreign Languages Editor, Yurdakul Cafer, made a speech to the students and expressed that and informed them initially regarding the conflict dating back to the 1950's. He provided a historical perspective to the matter and focused on the ongoing negotiations for around 50 years. Furthermore, the students scrutinised the results of the Cyprus talks held in Mont Pelerin, Geneva and Crans-Montana with Yurdakul Cafer.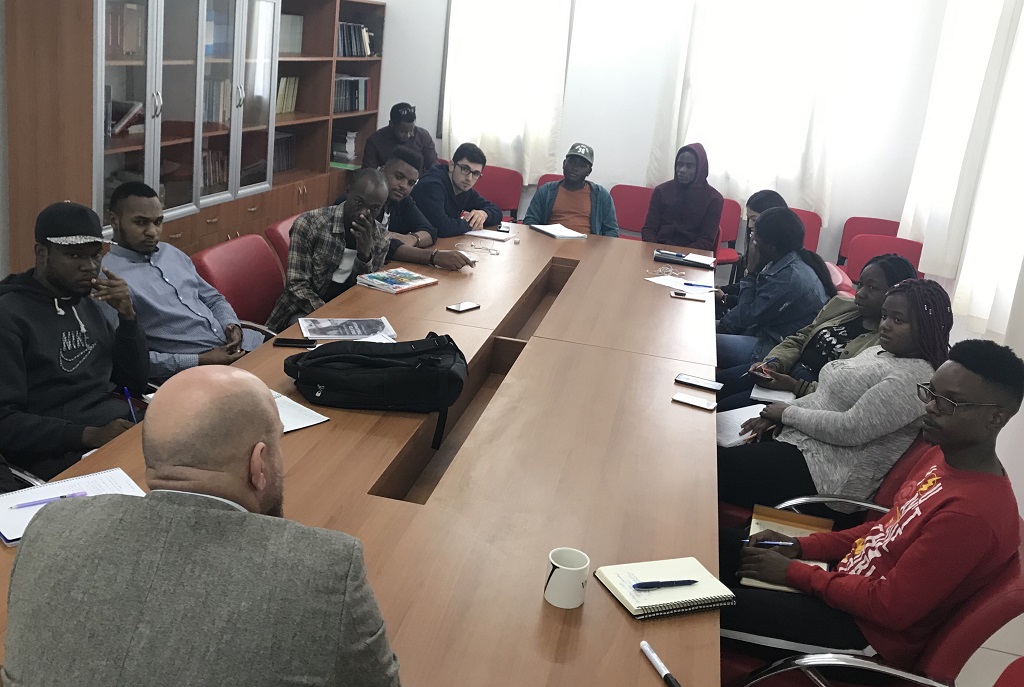 1Moreover, the roles of United Nations (UN), United Nations Peacekeeping Force in Cyprus (UNFICYP), United Kingdom and European Union (EU) and their effects as international systems were reviewed. They also analysed hydrocarbon reserves that have been found and issues related to how the reserves will be shared. They discussed the crises developed on hydrocarbon and how international relations have shifted to a more complex status which required a multi-dimensional perspective.
Students are improving their conflict resolution skills…
Prof. Dr. Şerife Z. Eyüpoğlu, from the NEU Faculty of Economics and Administrative Sciences, pointed out that meetings such as the one held were a great opportunity for students to improve their conflict resolution skills and get to know in detail the negotiation techniques utilized, ass they are at the heart of diplomacy. Additionally, they had the chance to focus on how negotiation processes are run during the attempts to solve the Cyprus issue.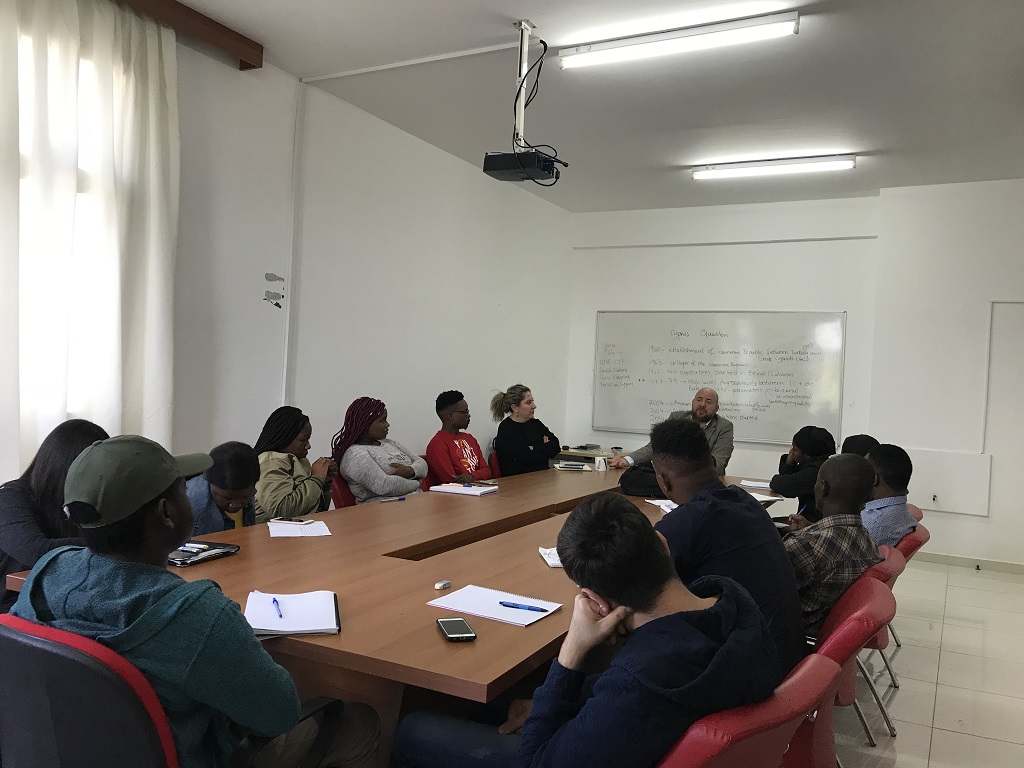 Students fount the opportunity to discuss how the Cyprus issue was shaping over the years…
Emphasising the significance of the round-table meeting held by the students, Assoc Prof Dr. Köprülü, stated that this was a great chance for students to move from theory to practice regrading everything they have been taught in the field of international relations, and how things were brought to life. She added that the students gained experience and that they were equipped with the knowledge on diplomacy and journalism which play a key role in resolving intersocietal conflicts.