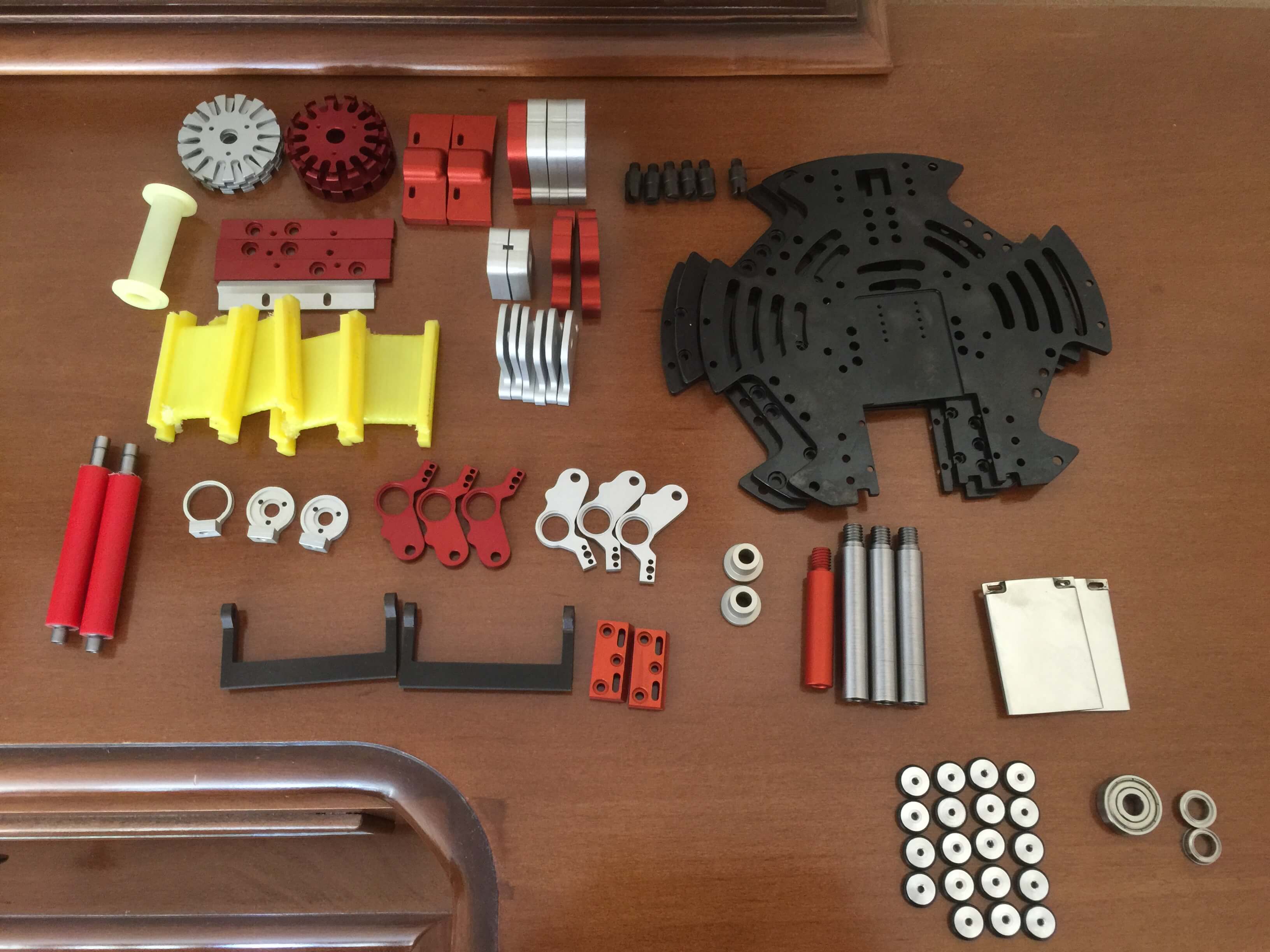 The Robotic Soccer Team NEUISlanders, of which the artificial intelligence coding with all mechanical, electronic designs developed by the Robotics Laboratory of Near East University, is being developed with the 3rd generation robots.
According to the press statement made by the Press and Public Relations Directorate of the Near East University, it is stated that the physical features design, electronic design and necessary simulations of the Robot Football Team, which has been taking place in the RoboCup Robotics World Football Cup since 2012 and is the World Champion of this year in June in Canada , has been developed in line with the new robotic generation and is made ready.
Using the more powerful engines, the mechanical parts of the new generation of robots that hit the ball were redesigned. With the artificial intelligence re-developed in the 3rd generation robots that will obviate the problems observed in the second generation robots used for four years, the team will be among the top candidates in the next World Cup Championship again.
2nd Generation Robots achieve World Championship ...
The Robotic Soccer Team NEUIslanders, which was formed by engineers in Near East University Robotics Laboratory and developed as the first generation robots in 2012, first took place in the competitions held in 2012 in Mexico, in 2013 in Netherlands, and in 2014 in Brazil. In 2015, the 2nd generation robots were used in competitions held in 2015 in China, 2016-Germany, 2016-Netherlands, 2017-Japan and 2018 in Canada. The NEUIslanders Football Team succeeded to become the 3rd in European League in the Netherlands in 2016 and the World Champion in Canada in 2018 with the 2nd generation robots.
Students will Practice with 2nd Generation Robots ...
The 3rd generation robots will be developed by the Robotic Football Team and the 2nd generation robots will be given to Near East University engineering faculty students so that the students will be able to work on robots, and the 2nd and the 3rd generation football team robots will make training matches on a regular basis.