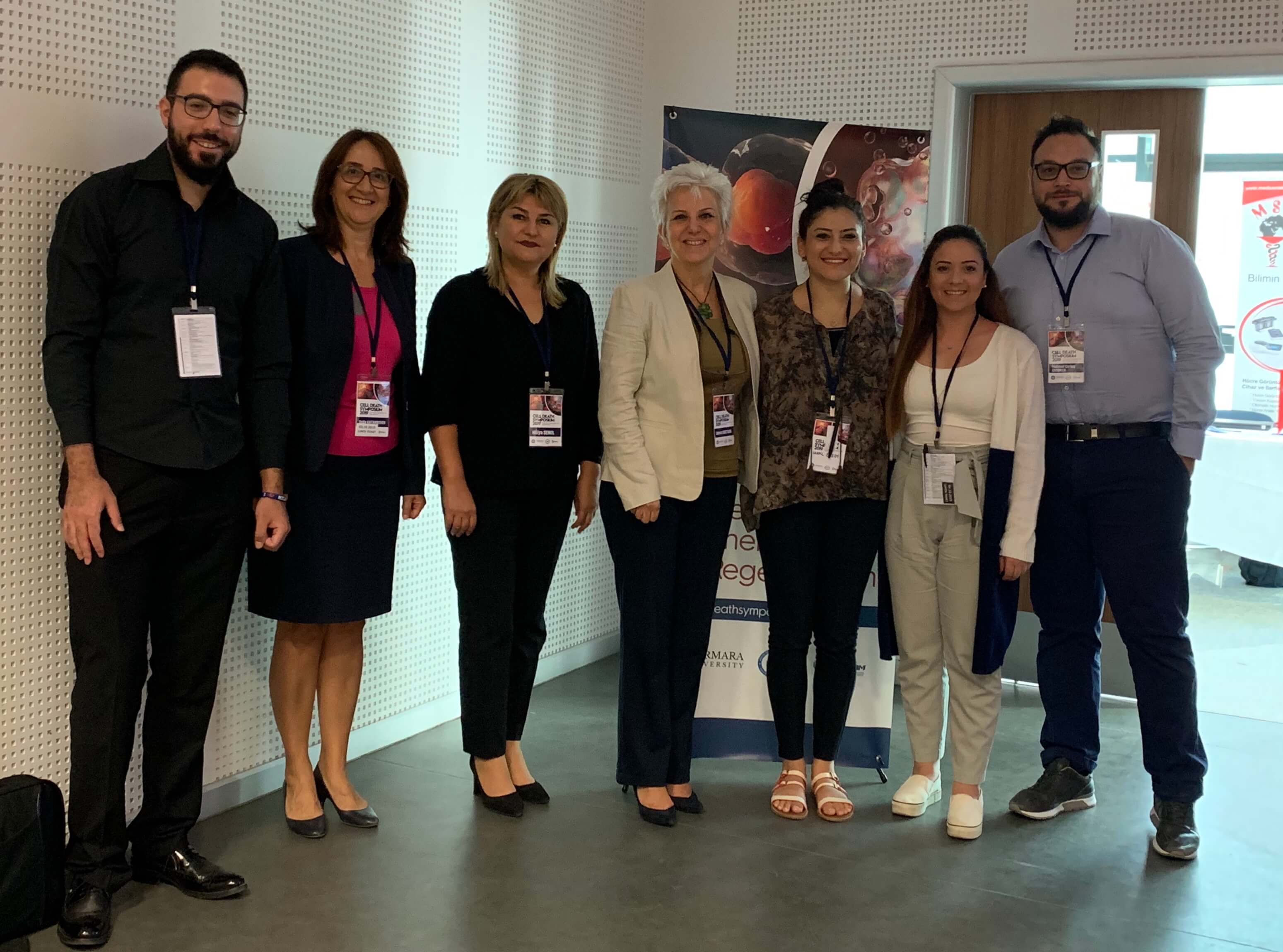 Near East University Experimental Health Sciences Research Center (DESAM) board members and doctoral students represented our country in collaboration with the Marmara University, Genetic and Metabolic Diseases Research and Application Center (GEMHAM) and Cell Death Research Association (HÖAD) at the international symposium titled "Cell Death: Degeneration and Regeneration" held on Marmara University Campus.
According to the information provided by the Near East University Directorate of Press and Public Relations, the symposium brought together leading academic scientists and researchers from around the world and provided an opportunity to share their experiences and research results on all aspects of cell death and related issues
DNA Repair and Stem Cell Related Studies shared…
Throughout the symposium where the board members of the Near East University DESAM Prof. Dr. Seda Vatansever and Assoc. Prof. Dr. Mahmut Çerkez Ergören also chaired the sessions, Assoc. Prof. Dr. Ergören,who is a faculty member of the Department of Medical Biology and a researcher at DESAM, made a presentation titled "DNA Repair and Its Role in Neurodegenerative Disorders: Treating the Untreated Using Natural Resources".
Along with DESAM Founding Member of the Board of Directors Prof. Dr. Seda Vatansever, Hilal Kabadayı, a PhD student from Celal Bayar University, Faculty of Medicine, Department of Embryology and Histology, who is continuing her doctoral studies with Seda Vatanser, made a presentation titled "in Vitro Comparison of the Potential of Transmitting Mesenchymal Stem Cell Exosomes to Blood Brain Barrier in Hypoxic Conditions", and Fatma Fırat made her presentation titled "Intracellular and Extracellular Mechanisms in the Determination of Dominant Follicles During in Vitro Maturation".
Near East University Institute of Health Sciences Molecular Medicine graduate student Hülya Şenol made a presentation on "Applicability of the Effect of Verbascoside Molecule in Vitro on MCF-7 and Triple Negative Mda-Mb-231 Breast Cancer Cell Lines" which is a part of her thesis she has been conduction with her supervisors Dean of the Faculty of Medicine Prof. Dr. Gamze Mocan and DESAM researcher Assoc. Prof. Dr. Pınar Tülay.
Hasan Akyıl also made a presentation titled "Potential Use of Asperuloside in Breast Cancer Cell Lines for Therapeutic Use ", which is based on a project he has been carrying out with his supervisors Prof. Dr. Gamze Mocan and Assoc. Prof. Dr. Mahmut Çerkez Ergören.
Besides, Gökçen Zeybek, Servet Madencioğlu Karakuş and Serpil Özsoy from Near East University, Faculty of Health Sciences, Department of Nutrition and Dietetics, who completed their PhD studies with Seda Vatansever, participated in the symposium and shared information.