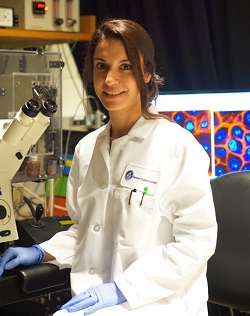 The scientific report about the entry of COVID-19 cases in the TRNC, the spreading pattern, current status and possible outbreaks for our country and prepared by Dr. Buket Baddal, lecturer of Near East University Faculty of Medicine, Department of Medical Microbiology and Clinical Microbiology, and Person-in-Charge of Experimental Health Sciences Research Center (DESAM) Institute, Molecular Medicine Laboratory, has been published.
According to the information given by the Press and Public Relations Directorate of Near East University, in the report published in the May issue of the Erciyes Medical Journal, it was stated that the index case in TRNC emerged with a person from the tourist group from Germany, and the first local case was a citizen who came from the UK to the country. In the report, which is stated that the subsequent cases occurring in the country are through local transmission, the tight isolation measures taken after the first case with a laboratory diagnosis on March 9, 2020, as well as the contact follow-up made after the first local case detected on March 13, 2020, prevented the spread of virus in the TRNC.
The report, which examined the COVID-19 data until April 25, 2020, revealed that there were 108 patients with COVID-19 diagnosed in the country, and a total of 4 COVID-19 related deaths, including two Germans and two TRNC citizens. The report reported that, based on data from that date, 2.34% of the population was tested.
The measures taken prevented the virus from spreading …
The 14-day quarantine process applied to TRNC citizens coming to the country, the closure and measures taken in the context of preventing COVID-19 in Cyprus, especially the closure of the workplaces that are not essential, the banning of social activities and meetings that would be held in the country, suspending the international flight and ship trips to the country, and the curfew that put into force as of 23 April 2020, helped to prevent the spread of the virus. It was also reported that the partial and full curfew implemented since April 1, the restriction of inter-district travel, and the necessity to wear masks in public spaces that were put into practice on April 24, 2020, prevented possible contamination from asymptomatic or presymptomatic people.
New Generation Technologies Requiring Multiple Tests Together…
The report stated that the establishment of reference laboratories in the TRNC where molecular microbiology analyzes can be carried out in coordination and the introduction of new generation sequencing technologies, where multiple tests can be carried out together, are of great importance in fighting against the future possible epidemics.