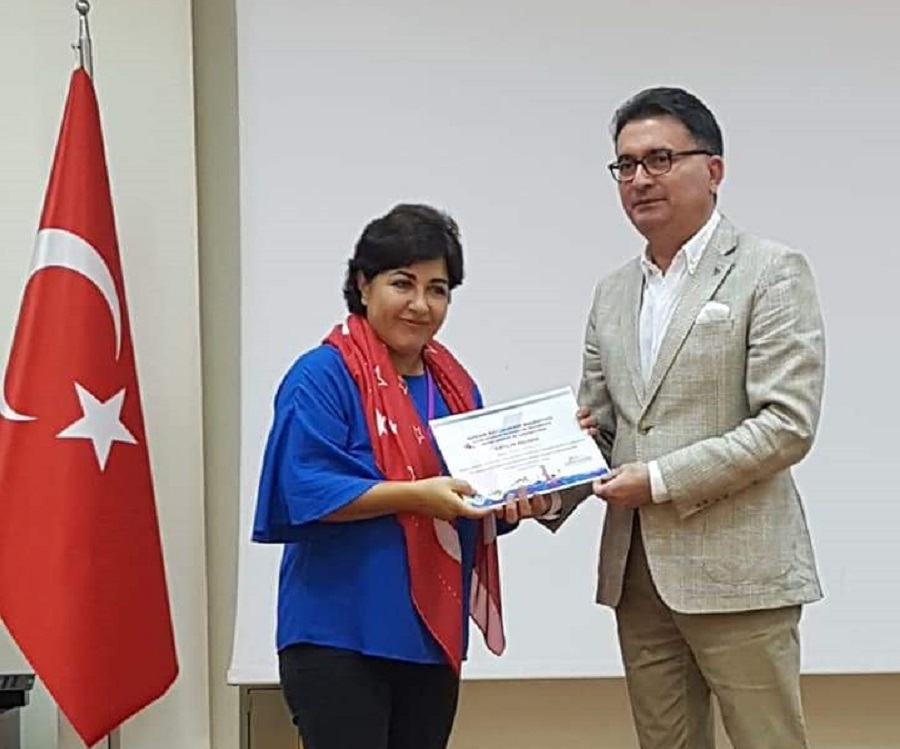 Assoc. Prof. Dr. Rana Emrahova, a lecturer of Near East University Faculty of Fine Arts and Design, Department of Plastic Arts represented Near East University at the 4th International Mersin Artists Painting Symposium held by the International Artists Association and the Municipality of Mersin.
According to the press information provided by the Near East University Press and Public Relations Directorate, Assoc. Prof. Dr. Rana Emrahova presented her artworks titled "Kız Kalesi-The Girl's Castle", and "Kanlı Divane – Bloody Lunatic" at the symposium attended by 25 artists from 17 countries including Turkey, Germany, Russia and Kyrgyzstan, and lasted 8 days.
At the end of the workshop where the natural beauties of Mersin were the center of focus, 35 artworks reflecting the symbols of the city were displayed at the exhibition held at the Mersin Municipality Congress Palace.