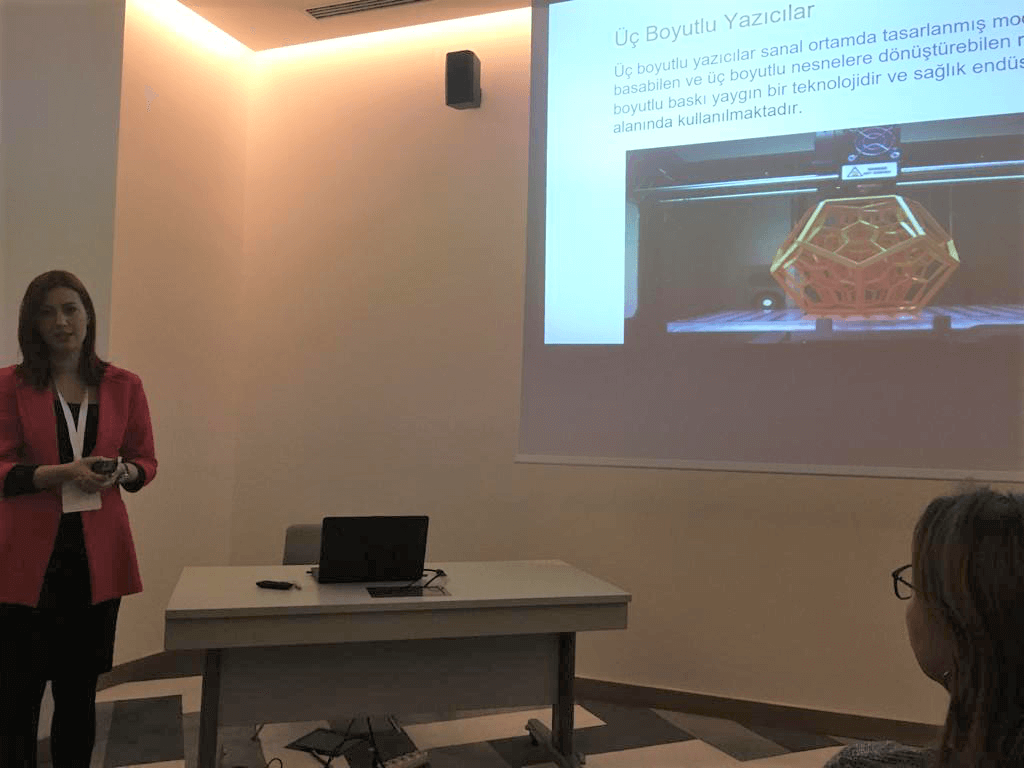 Organized by ORP Consulting and Organizatıon, the 2nd International Congress on Nursing and Innovation was held on 14-15 November in Istanbul. The Congress provided a scientific platform to discuss and share information on many relevant issues such as the use of new technologies, product development, next generation products, innovation oriented products, resource management, performance management, design, risk management, software programs, and patient relations.
The Directorate of Press and Public Relations Office of Near East University released that Professor Gülşen Vural from NEU Faculty of Nursing and Dr. Betül Mammadov from the Department of Midwifery of NEU Faculty of Health Sciences participated in the congress with presentations. Their presentation on "Determination of the efficiency of new design umbilical cord clamp produced with three dimensional printer" was deemed worthy for the "Oral Presentation First Prize Award".
The safety of the use of the umbilical cord clamp has been tested…
Dr. Betül Mammadov stated that with the help of NEU 3D Lab team, they had produced a new umbilical cord clamp by using a material extrusion 3D printer in order to solve the problems encountered by families and health professionals in using umbilical cord clamps available today. Dr. Mammadov underlined that the use of this new, smaller and more ergonomically designed umbilical cord clamp had been proven to be safe as result of tests.
Indicating that 3D printing was a promising technology in producing medical instruments, Dr. Betül Mammadov underlined that the project had grown much further upon getting favorable results during the study and created additional study areas on innovative approaches in health. "We think that the new design clamp will boast both health providers and family satisfaction and improve the quality of care" said she.
Working together with NEU 3D Laboratories, Dr. Betül Mammadov also carried out another study on producing medical instruments and organ models to be used in midwifery training and presented this study at the congress under the title of "3D printed medical instruments and organ training models".
Stating that had applied to Turkish Patent and Trademark Office for patent for their products, Dr. Mammadov expressed their happiness of being awarded with the first prize at the Congress and extended their appreciations to NEU Board of the Trustees and NEU Experimental Health Sciences Research Center (DESAM) for their material and spiritual support.