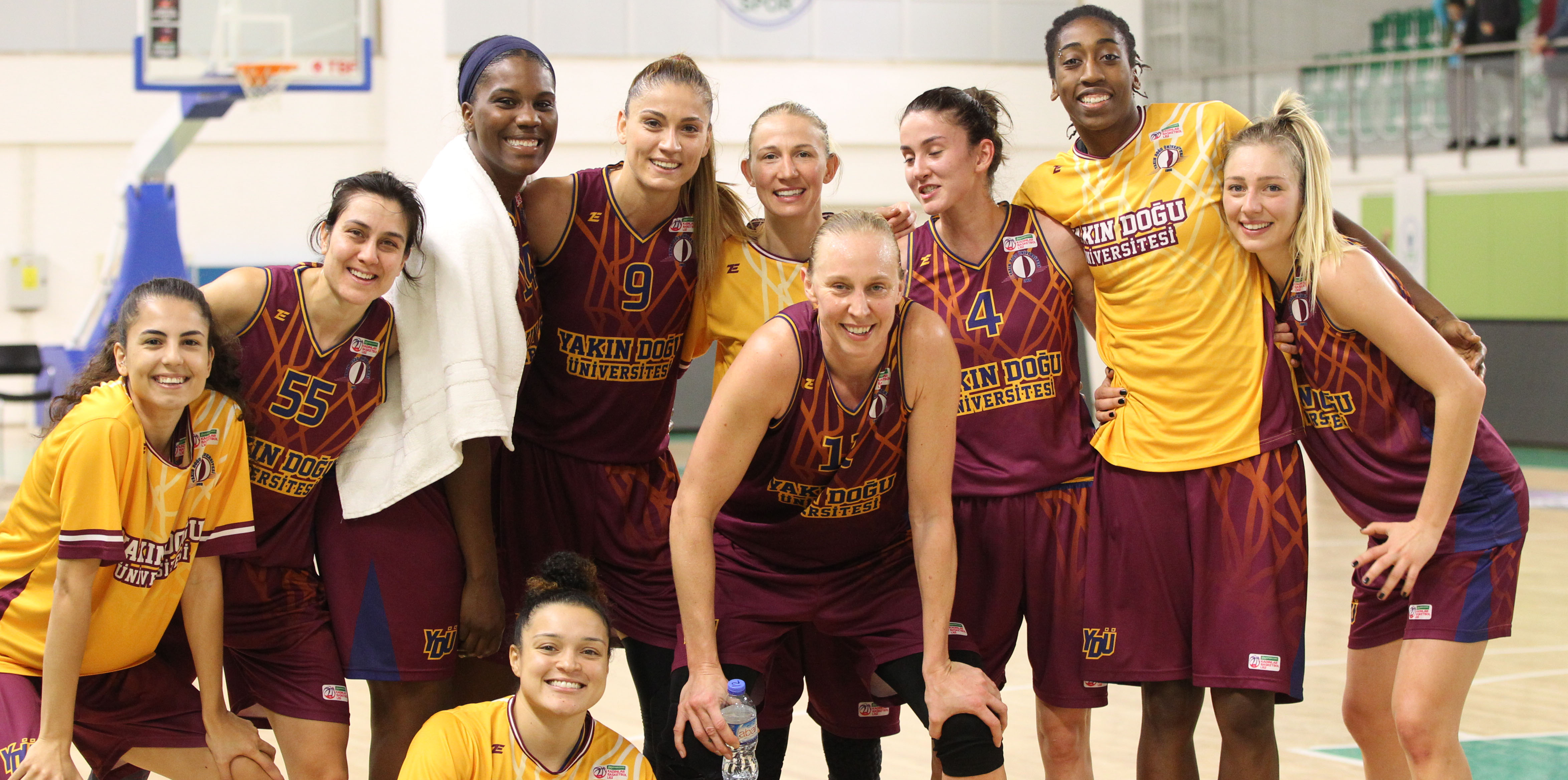 Facing OGM Ormanspor on gameday 7 of Turkish Women's Basketball Super League, Near East University won this away game by a net score 45-78.
According to the info released by the Near East University Sports Club, Near East University Women's Basketball Team faced OGM Ormanspor at Ankara M. Sait Sport Saloon and outscored its opponent 33 points. Having been effective in all periods, Near East University pulled out an easy win and defeated its rival by a net score 45-78. The periods were completed as 13-20, 21-42, 32-64 and 45-78.
Near East University started the first period with a high tempo to grasp and get the game. Exhibiting high performance in all zones, Near East University led the first period 13-20.
With three-point shots, Jantel Lavender carried the score difference to double digit (15-26) at the 3rd minute of the second period. Versatile players of Near East University kept getting inside the paint and driving the ball to basket. Near East University scored 22 points while the opponent team scored 8 points. Near East University led the game and completed the first half by a net score 21-42.
Kept dominating the game by exhibiting stunning performance, Near East University suppressed its opponent in the third period and ran up the score. Outscoring its rival with 32 points, Near East University won this period by a net score 32-64
Without resting on its score advantage, Near East University kept playing effectively by exhibiting striking performance in defense and offence, Near East University outscored by 33 points and defeated its opponent 45-78.
Due to her slight injury, Quanitra Hollingsworth was rested and she didn't take the court. NEU's 3 players on the bench took place in the game respectively during player substitutions. The successful center (pivot) of Near East University, Jantel Lavender, whose current performance is very striking, has left her mark on the game by achieving double-double (17 pts, 12 rebounds).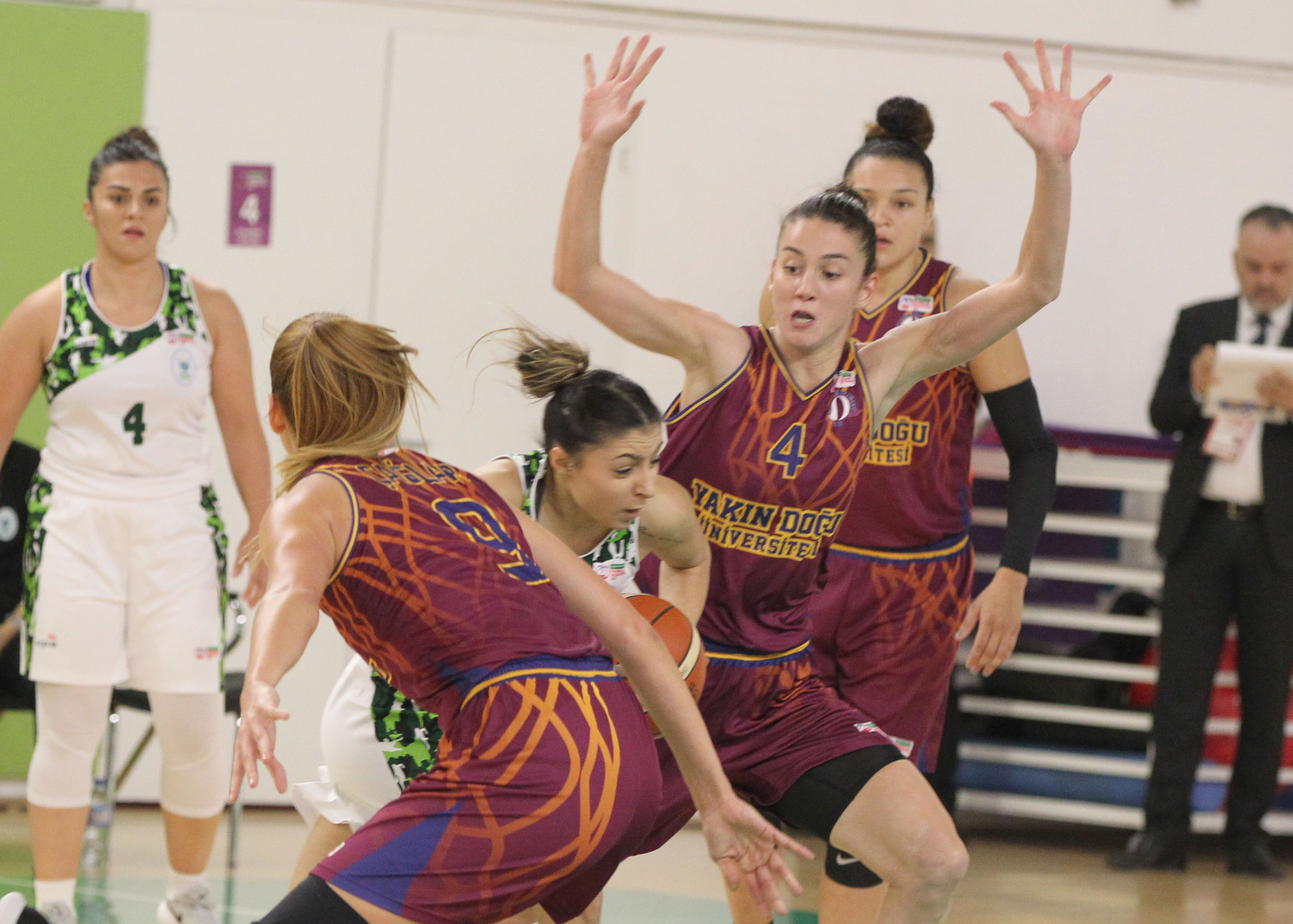 Standouts:
Near East University: Jantel Lavender 17 pts, 12 rebounds, 2 assists, Courtney Vandersloot 13 pts, Kayla McBride 11 pts, Bahar Çağlar 10 pts, Cansu Köksal 9 pts, Ann Wauters 8 pts, Olcay Çakır 6 pts, Gökçe Doğan 4 pts.
OGM Ormanspor: Luca Ivankovic 11 pts, 12 rebounds, Damla Gezgin 9 pts, Simay Karaman 9 pts.