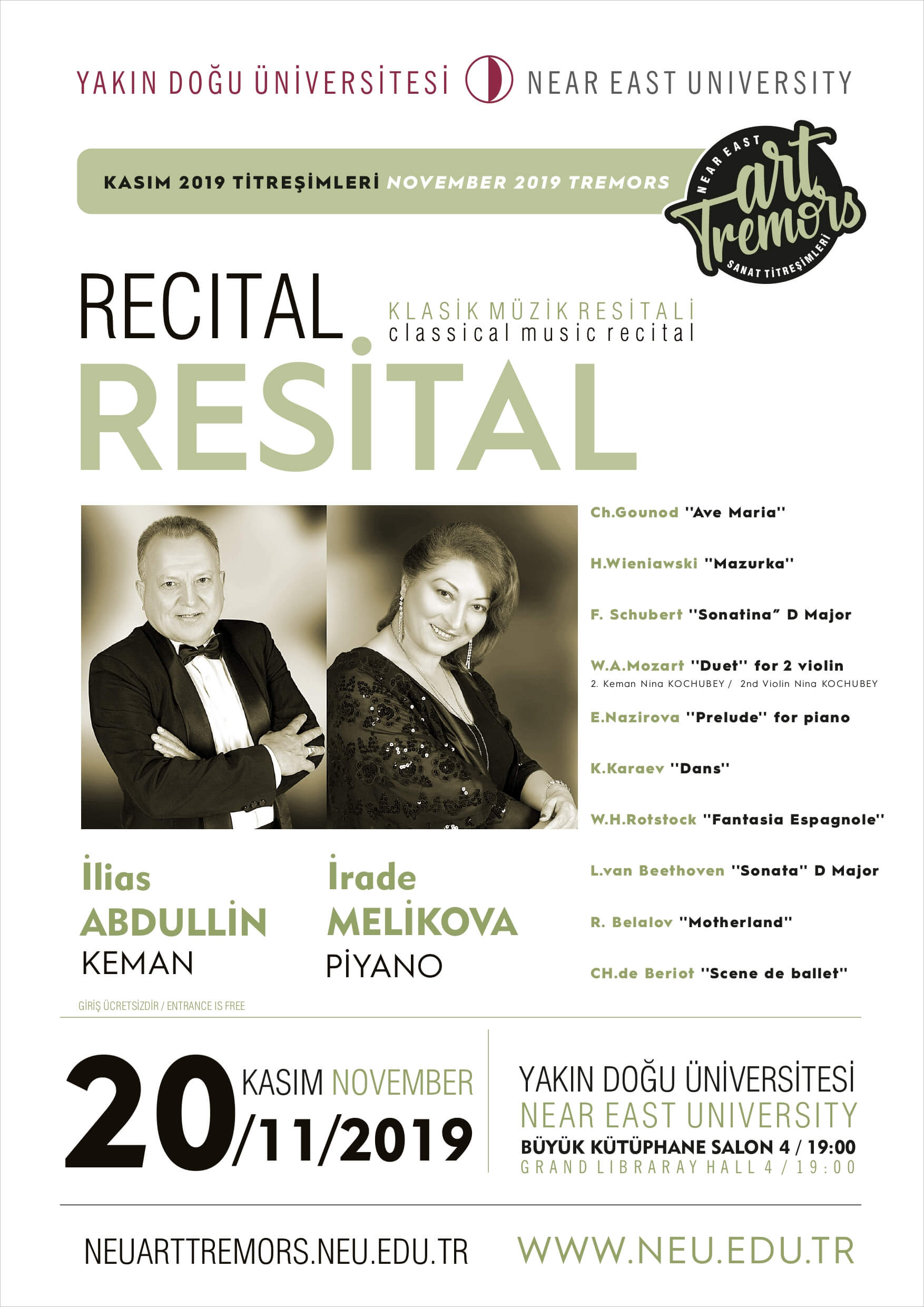 As part of the November Events of "Art Vibrations", which has been initiated by Near East University in order to popularize the classical arts on the NEU campus, a violin and piano musical recital is to be provided to the art lovers.
According to the press release issued by the Directorate of Press and Public Relations of Near East University, a different branch of classical arts will be offered on NEU campus each month and the November event involves a recital to be given by İlias Abdullin and İrade Melikova. The recital will be held on Wednesday, 20th November 2019 at 19.00 at Hall 4 of Near East College Grand Library. A repertoire of important musical compositions of world-famous composers will be performed.
İllias Abdullin will be playing the violin and İrade Melikova will be accompanying him with her piano. They will be performing b W.A. Mozart "Duet" for 2 violin, Ch. Gounod "Ave Maria", H. Wieniawski "Mazurka", F. Schubert "Sonatina" D Major, E. Nazirova "Prelude" for piano, K. Karaev "Dans", W.H. Rotstock "Fantasia Espagnole", L.van Beethoven "Sonata", D Major, R. Belalov "Motherland", CH.de Beriot "Scene de ballet".