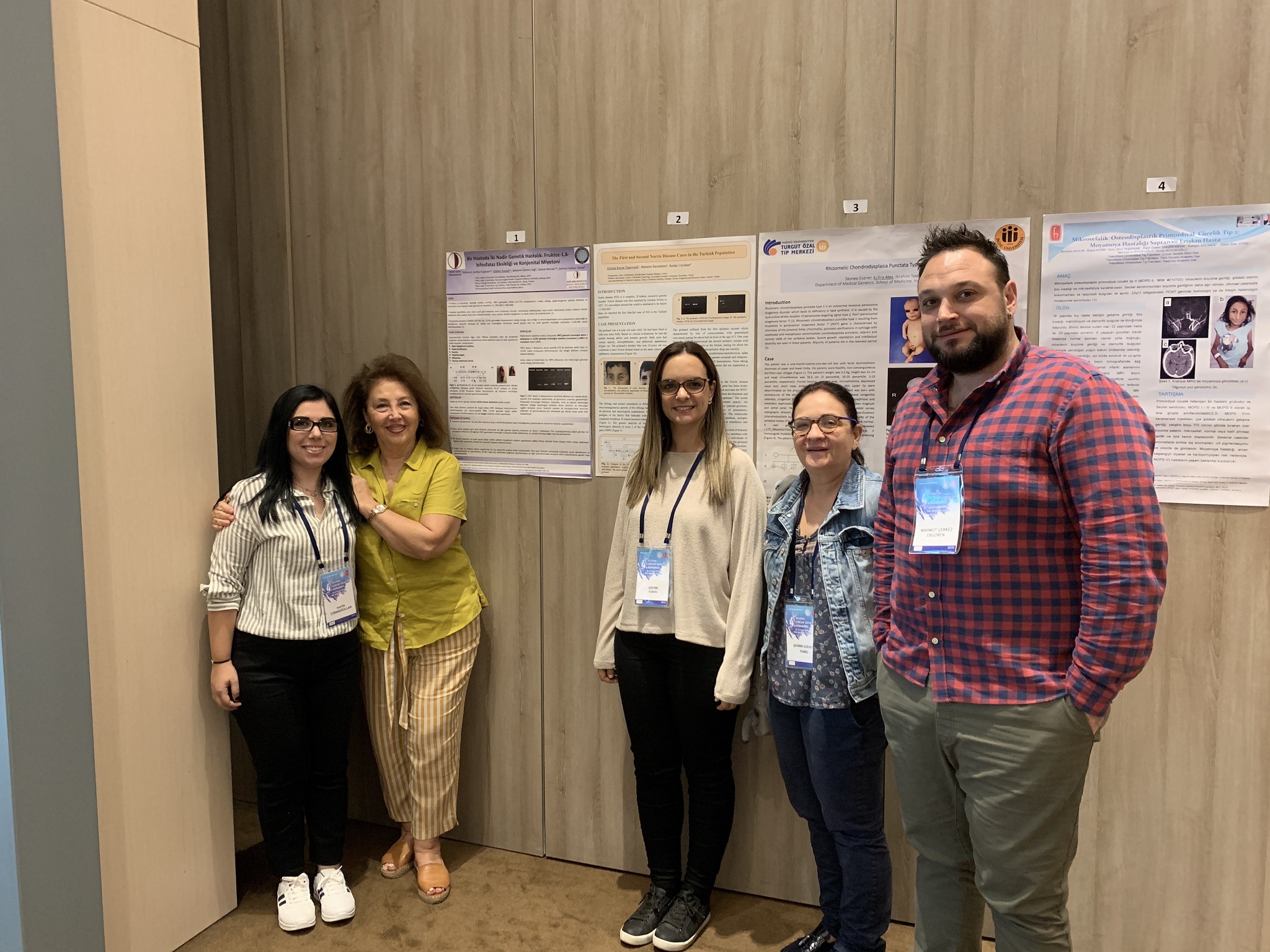 Near East University Molecular Medicine doctoral students made two poster presentations at the 4th National Child Genetics Congress held by Genetic Diseases Foundation and hosted by Hacettepe University.
According to the information provided by the Directorate of Press and Public Relations of Near East University, scientific studies carried out under supervision of Dean of the Faculty of Medicine of Near East University, Prof. Dr. Gamze Mocan, and Assoc. Prof. Dr. Mahmut Çerkez Ergören, Board Member of Experimental Health Sciences Research Center (DESAM), were presented by research assistants Gülten Tuncel and Hava Çobanoğlu at the congress.
DESAM research assistant Gülten Tuncel made the poster presentation titled "Two Rare Genetic Diseases in One Patient: Fructose-1,6-bisphosphatase Deficiency and Congenital Myotonia", and Havva Çobanoğulları made the poster presentation titled "Molecular Laboratory Experience Since 2016: Identification of Rare Genetic Cases Unresolved in Northern Cyprus".
Near East University researchers finding the opportunity to share their findings with other scientists in Turkey, stated that they were doing national and international projects and sharing information through presentations at the congress held with their partners.