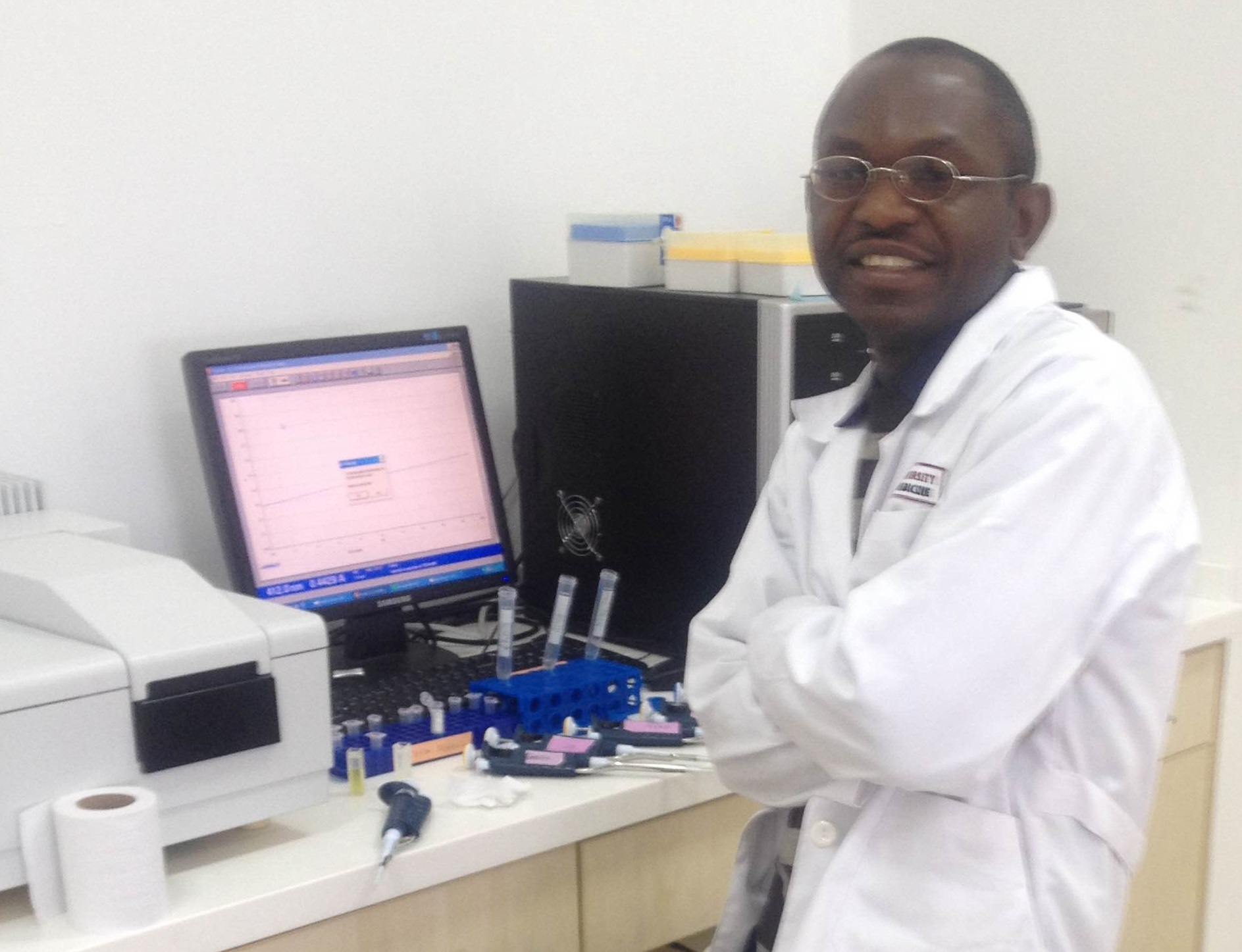 Near East University Medical Biology doctorate student Victor Markus has been awarded prestige scholarship by the Israel Council for Higher Education and this scholarship has been stated to be only granted to a limited number of people.
According to the press release issued by the Directorate of Press and Public Relations of Near East University, Victor Markus has successfully passed through the application, assessment and evaluation processes and for a year, will be taking part in projects on biotechnology at one of the world's leading research institutions, Negev's Ben-Gurion University.
Making a statement on the matter, Victor Markus stated that he was rather honoured to be awarded such a world renowned scholarship and expressed gratitude to initially, Head of Department of Medical Biochemistry of Near East University Prof. Dr. Nazmi Özer and all other scholars who supported and contributed to his development in the field.
Quality in education brings success…
Doctorate student Victor Markus pointed out that the education and training provided to him by the Near East University was the main reason why he had been successful in achieving the right to be awarded the prestige scholarship. He said: "Here, an education model is applied that responds to the needs and requirements of the society with the knowledge, skills and behaviours of the educated people about their own education."
In addition to the above, he stated that Near East University was well equipped with molecular techniques and laboratory practices and that it offers opportunities to put into practice the knowledge produced by the basic sciences. Furthermore, by providing the student with a different perspective on biological sciences with the designed education program and the approach of linking Biochemistry with other disciplines enables Near East University students to achieve success in the international arena as well.
A significant success has been achieved…
Academic Member of the Department of Medical Biochemistry of Near East University, Assoc Prof Dr. Kerem Teralı stated that the achievement of their doctorate student in earning the right to be awarded a scholarship was quite significant. Moreover, Assoc Prof Dr. Teralı expressed that with this development, the first seeds of efficient and solid cooperation between the two universities were laid, which he expected to last for a long time. He emphasised that he was sure that the cooperation between the departments of Near East University and Ben-Gurion University is sure to lead to numerous unique and sustainable works due to the use of the accumulated knowledge and the skills of the researchers in both institutions.