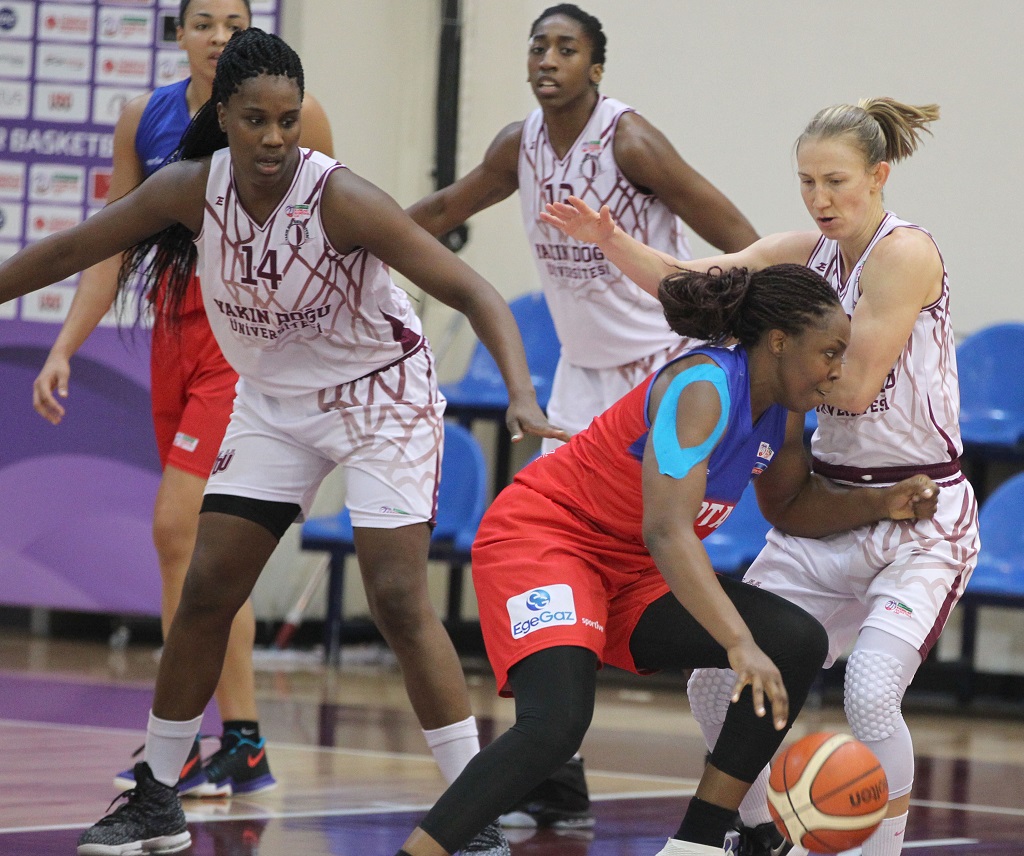 For the first match of the second half of the Turkish Women's Basketball Super League Near East University faced Botaş at home.
It was a perfect day in Istanbul for Near East University as they completed the game with a thrilling 85-81 victory against Botaş. Near East University continues to lead the league as they went 13-1 with a resounding 85-81 win against Botaş who fell to 8-6.
Near East University Sports Club released that Near East University Women's Basketball Team faced Botaş at Istanbul Caferağa Sport Saloon and defeated its opponent 85-81. Near East University started the game with Courtney Vandersloot, Kayla McBride, Quanitra Hollingsworth, Jantel Lavender and Cansu Köksal. The periods ended 20-23, 49-45, 69-65, 85-81.
Courtney Vandersloot shone today against Botaş with 19 points and 5 rebounds while frontcourt partner Kayla McBride completed a double-double of 17 points and 13 rebounds, while Jantel Lavender netted 14 points.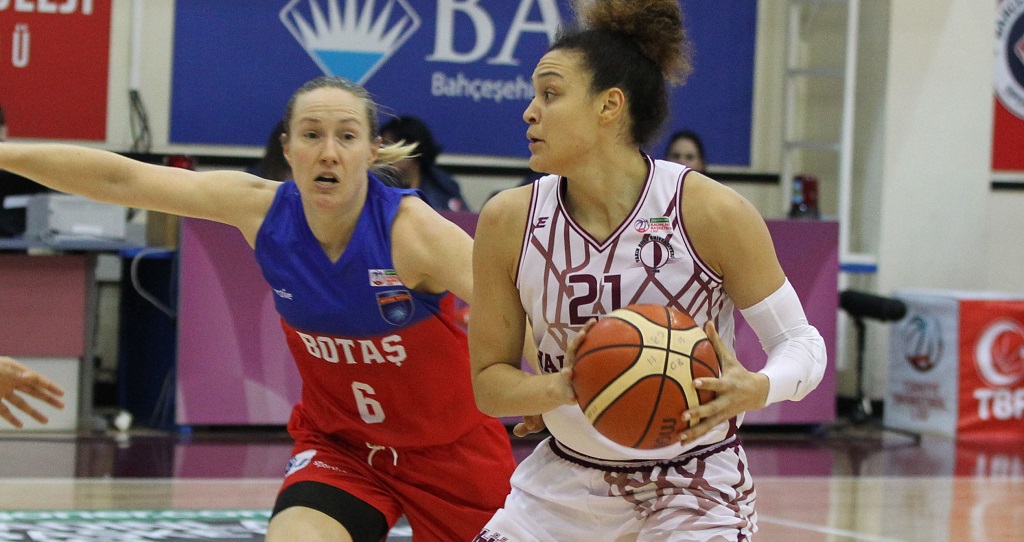 Standouts
Near East University: Courtney Vandersloot 22 points, 5 rebouns, 7 assists, Kayla McBride 17 points, 13 rebounds, 7 assists, Quanitra Hollingsvorth 13 points, 4 rebounds, Jantel Lavender 14 points, 7 rebounds, Sandrine Gruda 6 points, Olcay Çakır 6 points, Bahar Çağlar 4 points, 5 rebounds.
Botaş: Kiah Stokes 16 points, 12 rebounds, Frida Eldebrink 13 points, Chealsea Grey 14 points, 7 rebounds.
Zafer Kalaycıoğlu: "We played a home game, we won, we are happy"
The Head Coach of Near East University expressed his views after the match: "Our defense is the key in this win. We have to continue to have a good level of defense. This match versus Botaş was really a tough one and we won it thanks to our fight throughout the game. We continue to lead the league, we are happy" said he.