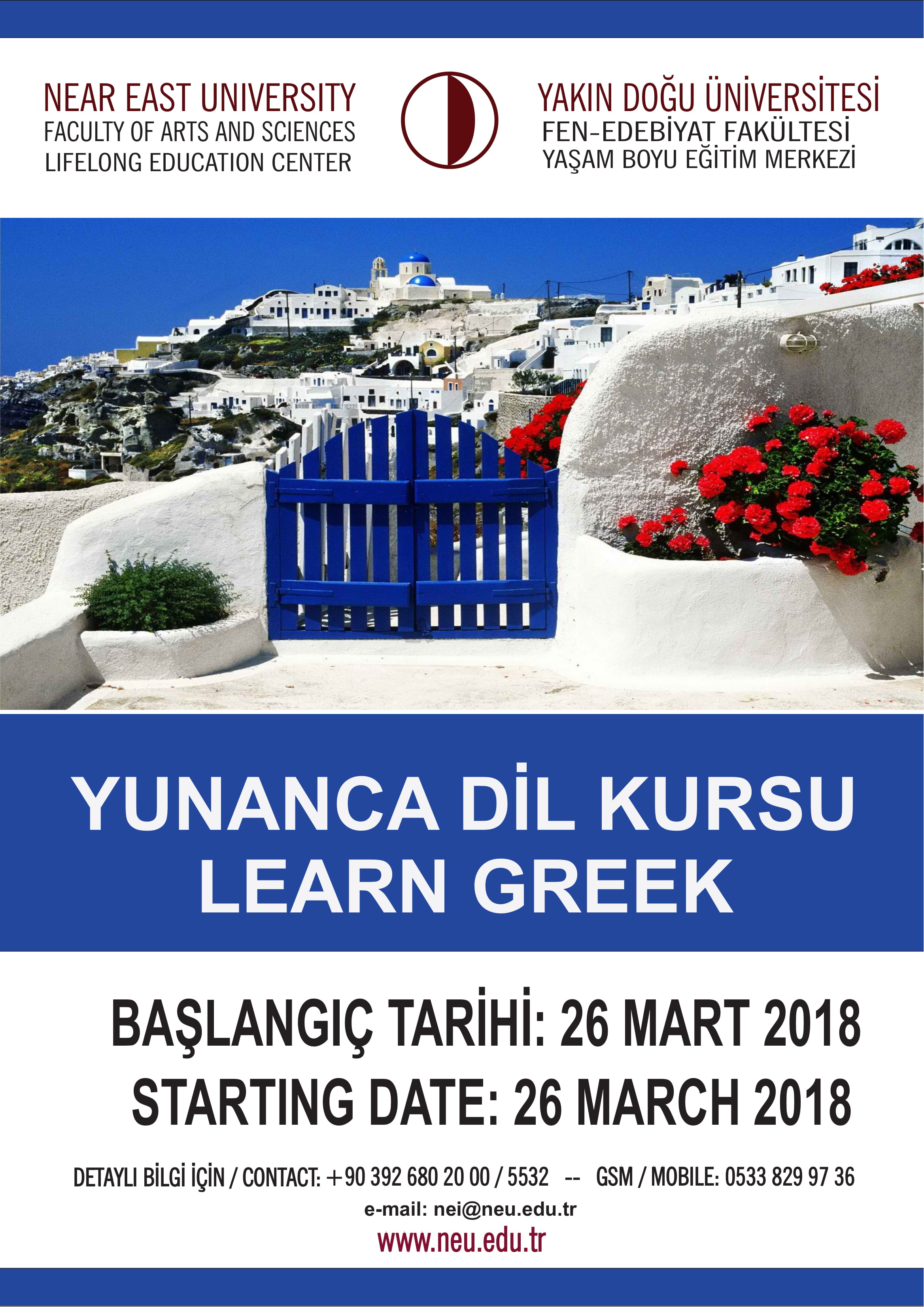 The Lifelong Education Center of Near East University is continuing to offer new, high quality and social benefit oriented programs to respond to the diverse lifelong learning needs of the people from all parts of the society. Within this scope, Greek language programs will begin on March 26, 2018 under the execution of course instructor Mine Yanardağ.
According to the press statement issued by the Directorate of Press and Public Relations Office of Near East University, the Lifelong Education Center, which has provided hundreds of participants with a variety of short-term education programs so far, rolled up its sleeves to offer Greek language programs. The programs cover both theoretical and practical training applications on the teaching of the alphabet, basic principles of language, reading, writing and understanding techniques. Internationally recognized textbooks will be used and benefitted in all teaching and learning processes.
Yanardağ: "By virtue of this course, the participants will be able to speak Greek of everyday life effectively.
Delivering information regarding the short-term Greek language education program, the course instructor Mine Yanardağ stated that they had prepared the program through a meticulous and detailed study to address the needs of the beginners. She noted that basic knowledge of Greek language and grammar as well as daily practical speaking would be taught to participants at the beginner level this year. She underlined that the program was also designed to equip the participants with skills required for using basic patterns, introducing friends and/or family members, expressing time, jobs, colors and similar topics. "Upon completing the course successfully, the participants will be able to express themselves in Greek regarding different aspects of life" said she.
Koldaş: "Through YABEM language education programs, we aim to open new windows that will allow our participants to understand and interpret the world in different languages"
Touching upon the importance that Near East University attached on language education, NEU Lifelong Learning Center (YABEM) Director Associate Professor Umut Koldaş expressed his views regarding short-term language courses. "Learning a new language does not only mean learning the mathematics and rules of a language, it is also the first and most important step taken towards learning a different culture from the primary sources. Language programs that co-organized by YABEM and respective faculties provides the participants with this opportunity" said he.
Those, who want to register in Greek language education program, which will begin on March 26, 2018, or other short term education programs, can get more detailed information from www.neu.edu.tr web page, [email protected] e-mail address, Near East Institute Facebook page, 223 64 64 (extension 532) and 0533 829 97 36 phone numbers.