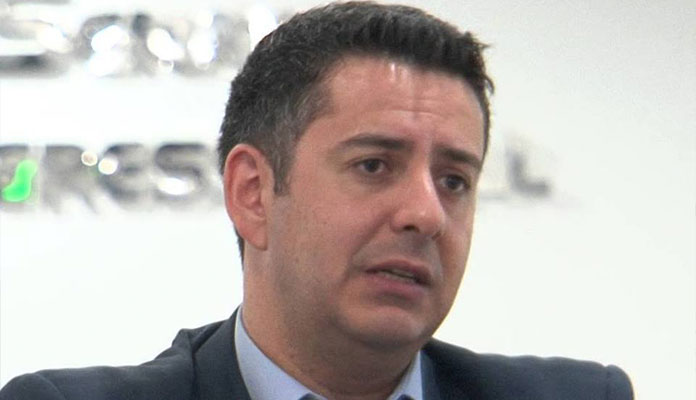 Near East University Department of International Relations lecturer Prof. Dr. Hüseyin Işıksal's interview with the Inside Arabia News, the most important American-based news site of the Near East region, was included in the article titled "Targets of Turkey's Coronavirus Diplomacy".
According to the information given by the Press and Public Relations Directorate of Near East University, Prof. Dr. Işıksal emphasized that Turkey's diplomatic attacks and humanitarian aids during the coronavirus pandemic attracted great attention.
Prof. Dr. Işıksal answering a question whether the attempts of Turkey were aiming to reestablish the diplomatic bridges between the EU and Turkey, said that the attempts of Turkey should not be interpreted in this sense as the membership studies between Turkey and EU are no longer responsive as this is not included among the priorities of Turkish foreign policy. because the relations encountered injustice and double standards between Turkey and EU caused 'irreversible' damage. Prof. Işıksal claiming that after Brexit Turkey-United Kingdom rapprochement process has become more important than relations with the EU, stated that the two countries are the guarantors of the Republic of Cyprus, and the presence of a significant Turkish Cypriot and Turkish population living in England and the common interests of the two countries support this argument.
Turkey-Libya Treaty for East Mediterranean is important for stopping the aggressive stance of Greek Cypriots and Greece in the Mediterranean and survival of Sarraj government…
Answering the question regarding why Turkey supports the Sarraj Libyan government recognized by the United Nations, Işıksal emphasized how Libya is important for Turkey's Eastern Mediterranean policies and said that
the survival of the Sarraj government is important to stop the aggressive stance of Greece and Greek Cypriot government in the Eastern Mediterranean and in international law.
Işıksal also said that he disagrees with the argument claiming that Turkey's intervention in Libya caused a loss of power in Syria, and that Syria is Turkey's neighbor and it should be taken into account that instability in this country affects Turkey the most.
After the Coronavirus breakout, Turkey will be one of the most powerful countries in the region.
Noting that countries with strong leadership, technology infrastructure, advanced health services, energy resources, food production, good transportation facilities and communication infrastructure in the new world order after coronavirus will be more advantageous than others, Prof. Dr. Hüseyin Işıksal emphasized that countries having a powerful military structure will be more effective in the diplomacy as well.
Turkish Republic of Northern Cyprus-Near East University Emphasis in Inside Arabia …
Prof. Dr. Hüseyin Işıksal added that the use of Near East University and the "Turkish Republic of Northern Cyprus" expressions in Inside Arabia News, which is one of the most important news sites of the Middle East, is also important for the promotion of the country and the university.