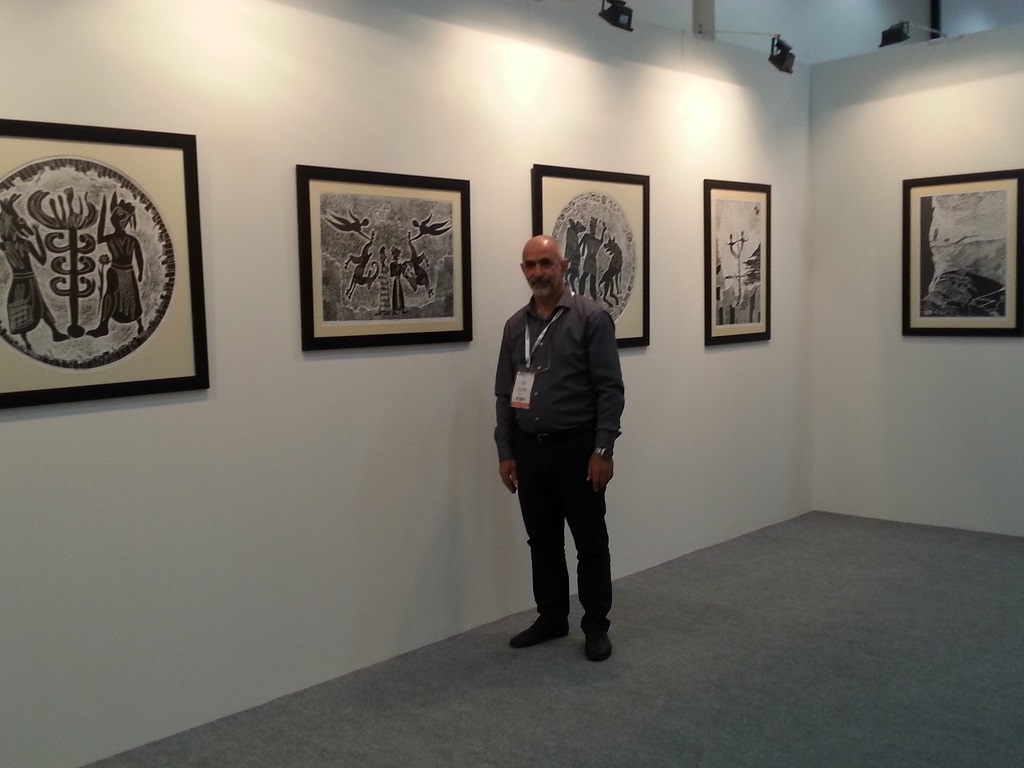 Assist. Prof. Dr. Yücel Yazgın, lecturer of Near East University Faculty of Fine Arts and Design, Department of Plastic Arts, participated in ARTIST 2018 International Istanbul Art Fair with five print works and represented the Turkish Republic of Northern Cyprus.
According to the press information provided by the Near East University Press and Public Relations Directorate, Lecturer Yücel Yazgın was one of the artists sent to TUYAP International Art Fair held in Istanbul by the Ministry of Education in order to represent our country. Yazgın participated in the event with five print works with the theme "Art Converts", through which he dealt with the concept of "Experience" which is a challenging and rich concept. In the event of ARTIST 2018 the participants discussed the concepts of experience on aesthetics, ethics, labor, science, technology, history, multi-perspective.
Yücel Yazgın stated that the International Art Fair attracted great attention of Istanbul residents and that the exhibition area of the Turkish Republic of Northern Cyprus was in a very good position in the fair and that he experienced great happiness in this sense.
Supporting Youth for 14 Years…
The ARTIST events, which has opened its doors to young artists, groups, initiatives and students of fine arts faculties of universities for 14 years, allows young artists and fine arts students to establish close relations with the galleries, participate in projects and produce joint projects.