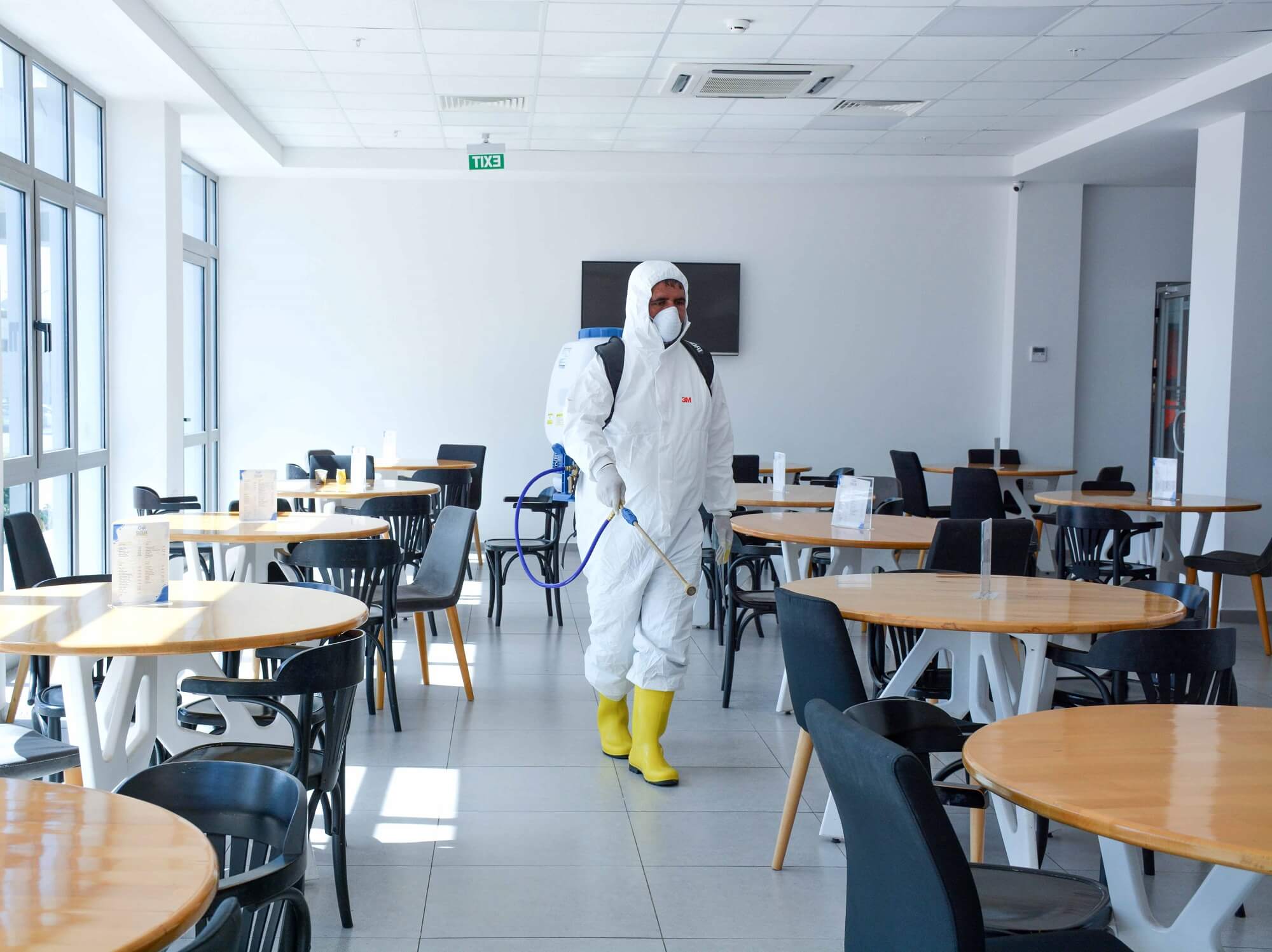 Extended Disinfection Procedure was carried out against the new Coronavirus in Near East Educational Institutions and Public Transport Vehicles.
Near East University continues its disinfection processes without interruption to ensure the protection of all students and staff, within the framework of the measures taken regarding the epidemic of COVID-19, known as the New Coronavirus worldwide.
According to a statement made by the Press and Public Relations Directorate of Near East University, after the virus was seen in our country, extended disinfection procedures were carried out at Near East University, Near East Preschool, Near East Primary School, Near East College and students' living areas.
Within the scope of disinfection processes; All classrooms, faculties, libraries, canteens-cafeterias, dining halls, dormitories, public transportation vehicles, laboratories, playgrounds were disinfected with disinfectants.
Information is provided on Personal Precautions in Prevention of Disease …
In addition to the extended disinfection processes initiated on the university campus and living areas, students, faculty, administrative staff, hospital staff and parents have been informed about how to maintain their personal cleaning and hygiene. In order to inform the public, leaflets explaining the ways of protection from the New Coronavirus have been handed out, posters have been hung around, slides have been prepared. A video film containing important information about the new Coronavirus and the measures to be taken was shared with the public through the university's website and social media accounts.
Informative meetings, seminars and conferences were organized for all Near East staff, students and parents on how to protect themselves from the new coronavirus danger. Information announcements were made to the personnel via e-mail. Necessary notifications were made to the cleaning staff within the scope of cleaning all units and taking necessary measures. In order to ensure hygiene, which is one of the most important precautionary measures, exemplified information was shared about the conditions of handwashing and mask usage and cleaning of the surfaces.