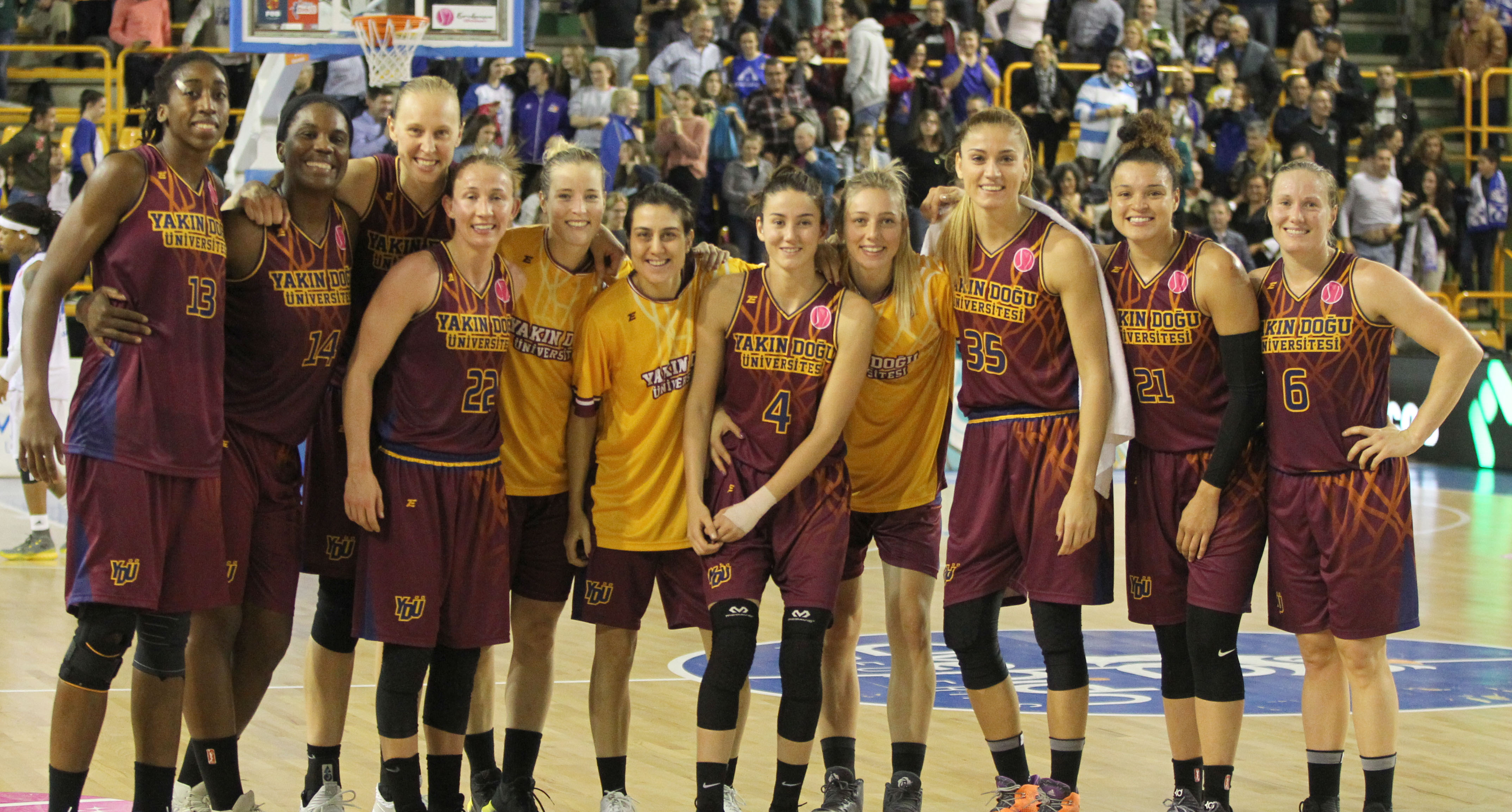 Competing in FIBA EuroLeague Group B, the Women's Basketball Team of Near East University faced Spanish Perfumerias Avenida on game-day four and won this away game 62-67. With this win, Near East University won 3 out of 4 games while Perfumerias Avenida tasted its first defeat.
According to the info released by the Near East University Sports Club, Near East University Women's Basketball Team faced Perfumerias Avenida on Wednesday 1 November 2017 at 18:00 (GMT+1) at Pabellón Municipal Wurzburg Arena in Salamanca – Spain. The Near East University started the game with Kayla McBride, Courtney Vandersloot, Elin Eldebrink, Quanitra Hollingsworth and Bahar Çağlar. The periods were completed as 14-21, 30-32, 43-52 and 62-67. Near East University defeated its rival 62-67.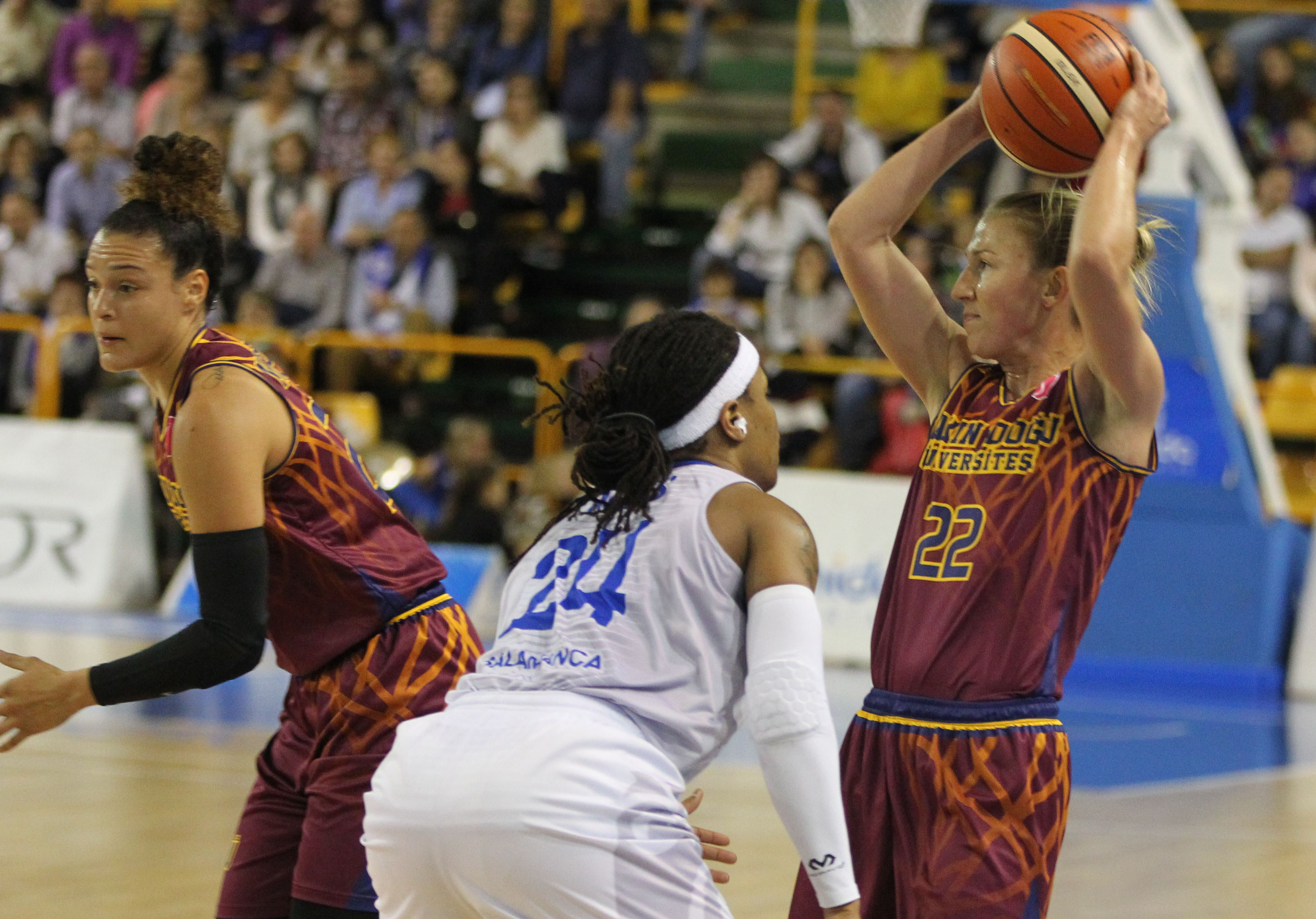 Starting the game with a high tempo, Avenida tried to grasp and get the game. However, Near East University fought back with tough zone defense. Being effective in offence as well, the versatile players of Near East University scored 17 points and completed this period victoriously 14-21.
Both team started the second period with a very high tempo. The game was the scene of breathtaking moments. Towards the last minute of the game the score was tied to 30-30. In the last second of the quarter, Elin Eldebrink performed a slam dunk and Near East University led the first half by 30-32.
Dominating the game in the third period, Near East University scored 20 points and completed the period victoriously by 43-52.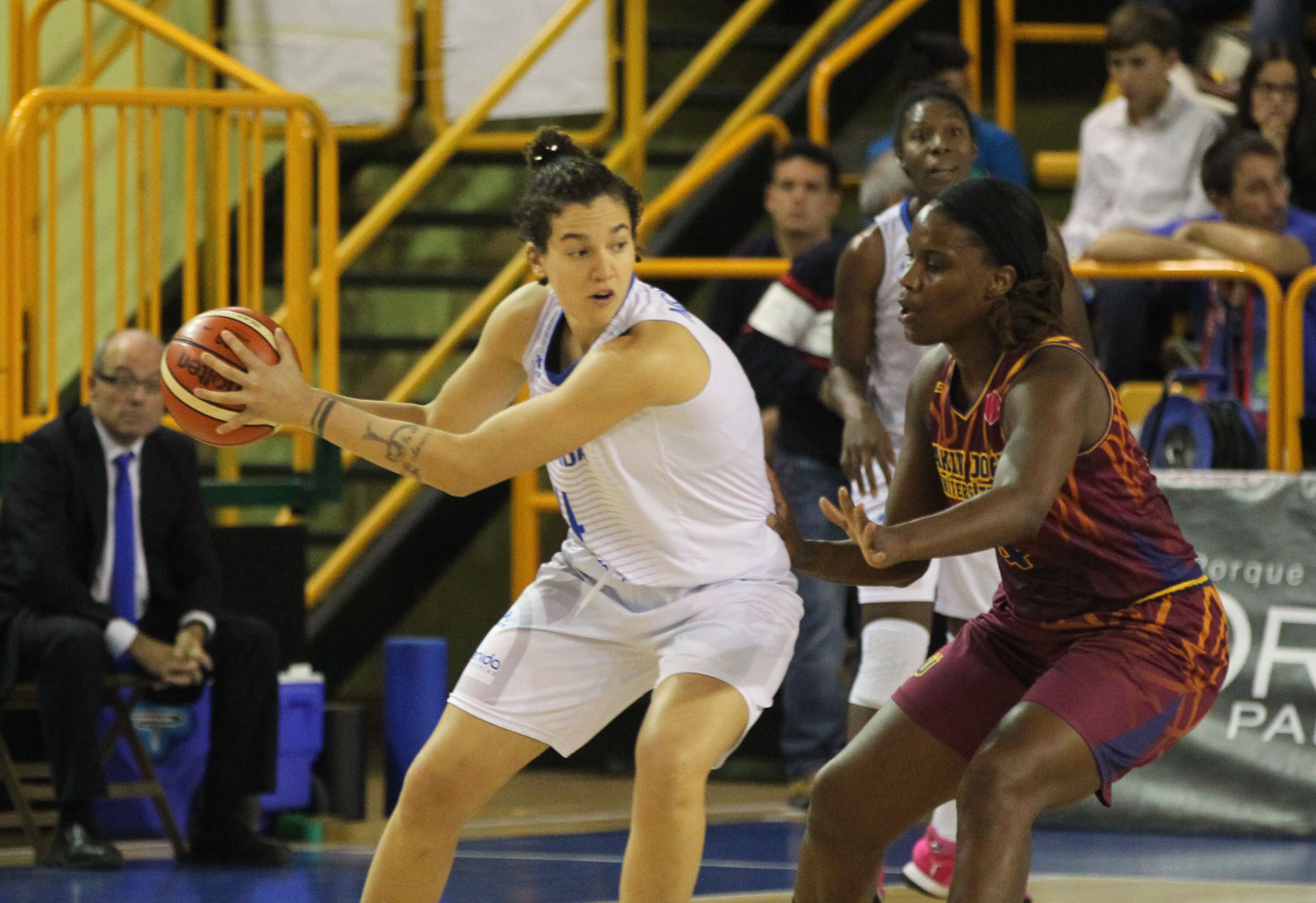 Avenida started the last period effectively and brought the score to 57-60. Avenida exerted great effort and almost tied to score (62-63) towards the last 1.50 minutes of the game. In the last seconds of the game Near East University scored four points and won this challenging game by 62-67.
Standouts:
Perferumeias Avenida: Angelica Robinson 15 pts, 6 rebounds, Krisi Givens 13 pts, 4 rebounds, 2 assists, Adaora Elonu 8 pts, 7 rebounds, 2 assists, Erica De Souza 6 pts, 2 rebounds, 2 assists
Near East University: Courtney Vandersloot 16 pts., 8 rebounds, 7 assists, Kayla McBride 13 pts., 8 rebounds, 2 assists, Jantel Lavender 12 pts., 6 rebounds, 2 assists, Elin Eldebrink 10 pts., 2 rebounds, 2 assists, Ann Wauters 12 pts., 5 rebounds, 1 assist