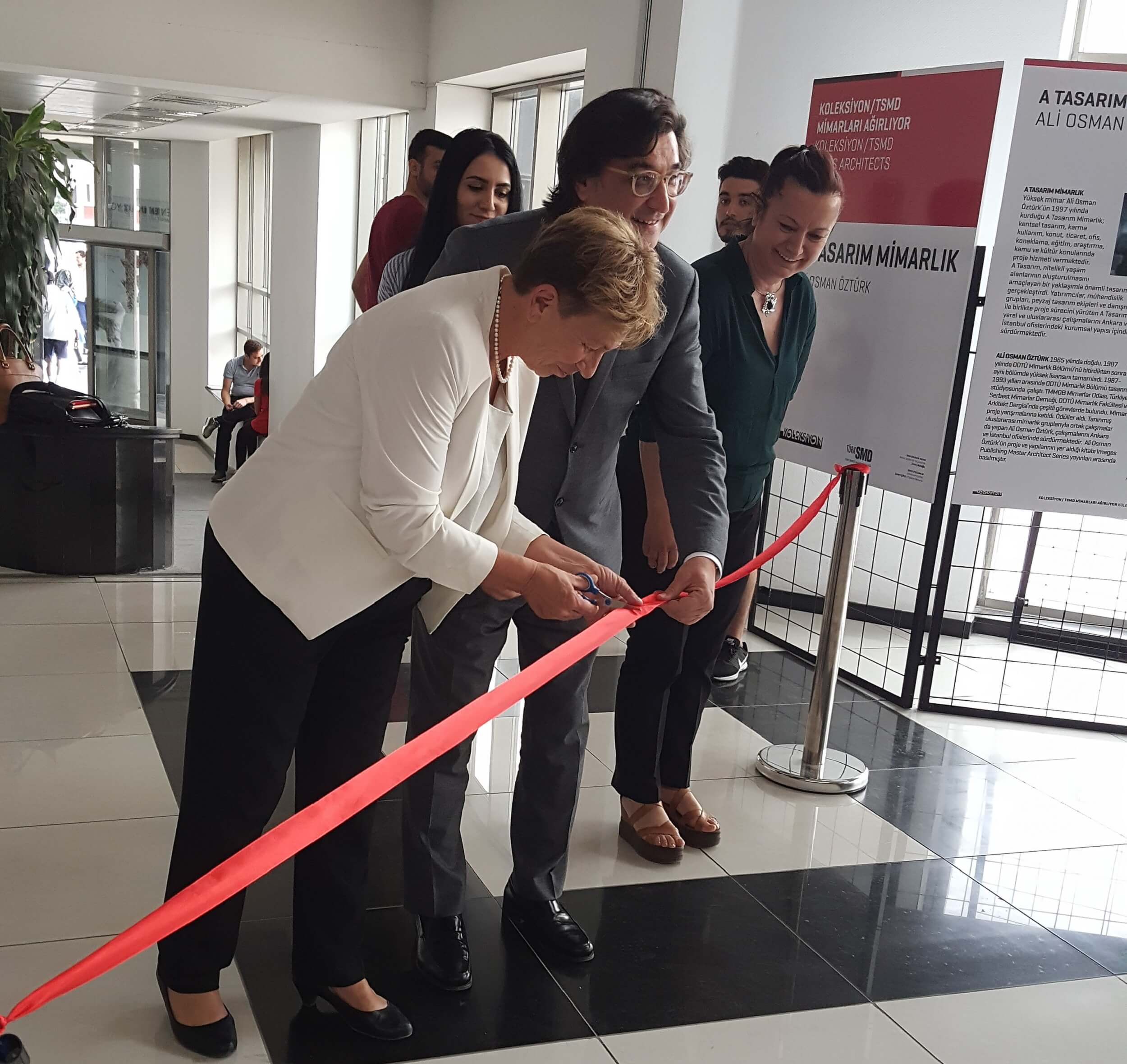 The 29th seminar and exhibition of "Collection / TSMD Architects" were held at Near East University with collaboration of Turkish Freelance Architects Association, Collection Furniture, Near East University Faculty of Architecture and Turkish Cypriot Chamber of Architects and Engineers (KTMMOB) .
According to the press statement released by the Press and Public Relations Directorate of the Near East University, seminar and exhibition of Ali Osman Öztürk and A Design Architecture were realized within the context of the event that was held first time in Cyprus. A large number of audience, academicians, students and architects participated in the event held at the Near East University Library.
Architectural Project Exhibition can be visited in the Grand Library ...
At the event where the Vice Rector of the Near East University Assoc. Prof. Dr. Mustafa Kurt also participated , Chairman of the Chamber of Architects KTMMOB Türker Aktaç made an opening speech. Later, Ali Osman Öztürk gave a seminar on architectural projects. Following the seminar, which was of great interest to the participants, the exhibition of the projects of Ali Osman Öztürk was opened. The exhibition will be open at the Grand Library foyer area until April 30, 2018, and at the Chamber of Architects between May 2 and May 10, 2018.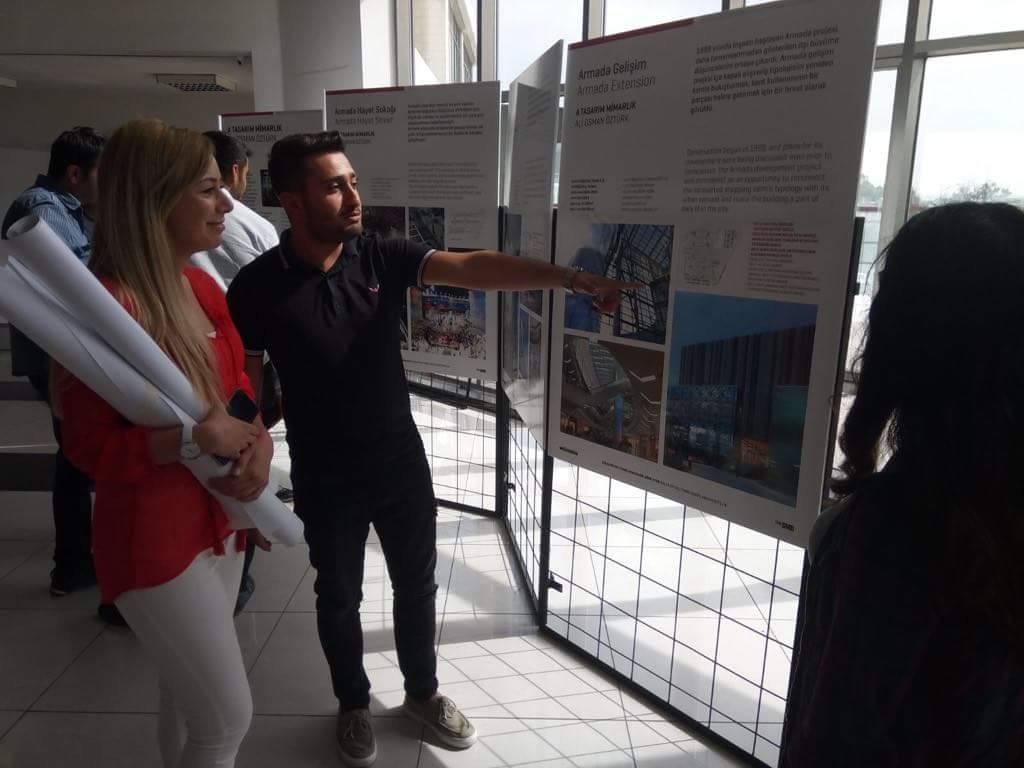 Innovative Concept becomes world brand
The Turkish Association of Freelance Architects was established in 1987 by nearly 60 freelance architects who came together in Ankara at the end of 1986. The Association, together with the collection company, continues to contribute to the architectural environment with the exhibitions of the Collection / TSMD Architects of which the first was held in 2011. The Collection was founded by architect Faruk Malhan in Ankara in 1972. Offering a rich range of products ranging from furniture to glass, jewelery, porcelain and textiles to more than 40 years of consumer satisfaction, the Collection now operates from the UK to New York at more than 20 international destinations. With high quality furniture design concept, new ideas and innovative approacheas are synthesized to develop new standards and concepts, rather than focusing on the industrial products.
Created Award-winning Architectural Projects
Ali Osman Öztürk, who presented a seminar consisting of architectural projects within the scope of the event, participated in numerous architectural project competitions and received prizes. Following his first professional experience, he founded his own company in 1997 under the name of A Tasarım Mimarlık. It has realized important projects for the public and private sectors. The works of Ali Osman Öztürk, who is on joint projects with renowned international architectural groups, include Armada and Development, Panora, Tepe Prime, Congresium, Via / Port and TOBB Economics and Technology University. Ali Osman Öztürk's books and projects were published in 2014 in the Publications of Images Publishing Master Architect Series.