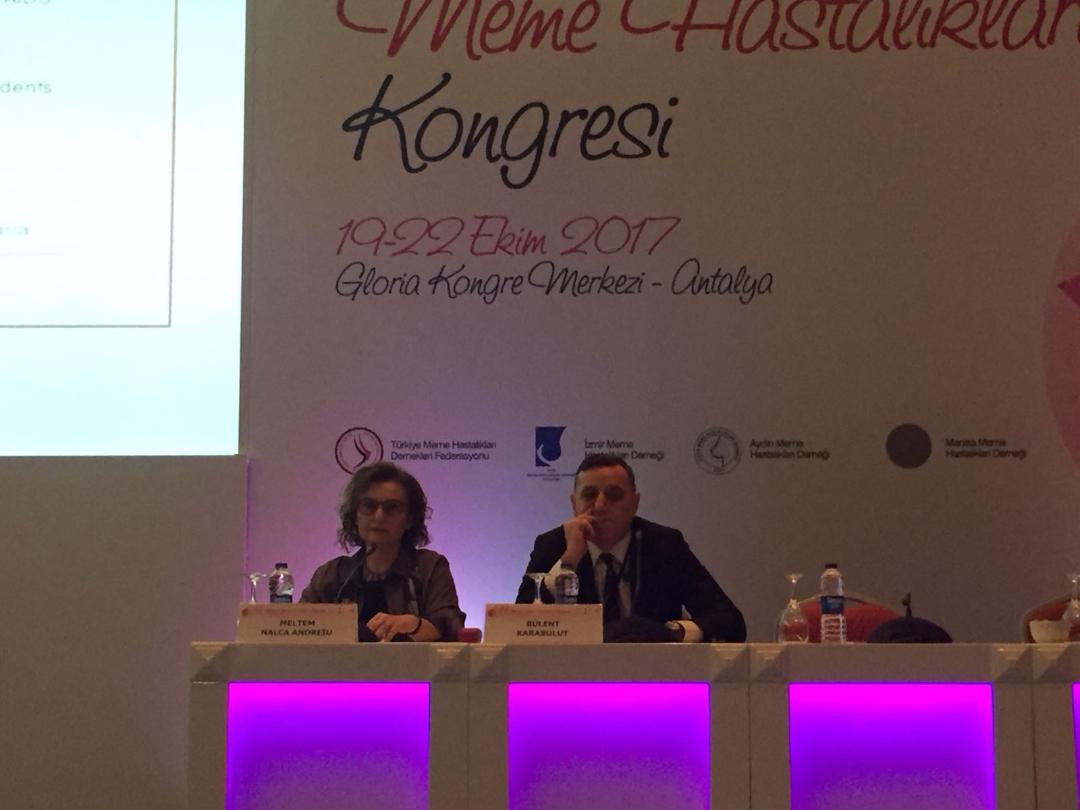 The 14th National Breast Disease Congress hosted by İzmir, Aydın and Manisa Breast Diseases Associations and realized in Antalya between 19-22 October 2017 with participation of Prof. Dr. Meltem Nalça Andrieu, Head of Hospital Radiation Oncology Department of the Near East University,
Head of the NEU Hospital Radiation Oncology Department, Prof. Dr. Meltem Nalça Andrieu, headed to the session of Breast Cancer Adjuvant Management where the panellists presented presentations through which the most recent developments in a wide range of disciplinary lectures on breast disease diagnosis and treatment were shared. Prof. Andrieu stated that the most appropriate supportive treatments for neutropenic fever, osteoporosis and gynecological effects, which are side effects of chemotherapy and hormonotherapy applied in breast cancer, are discussed in the panel.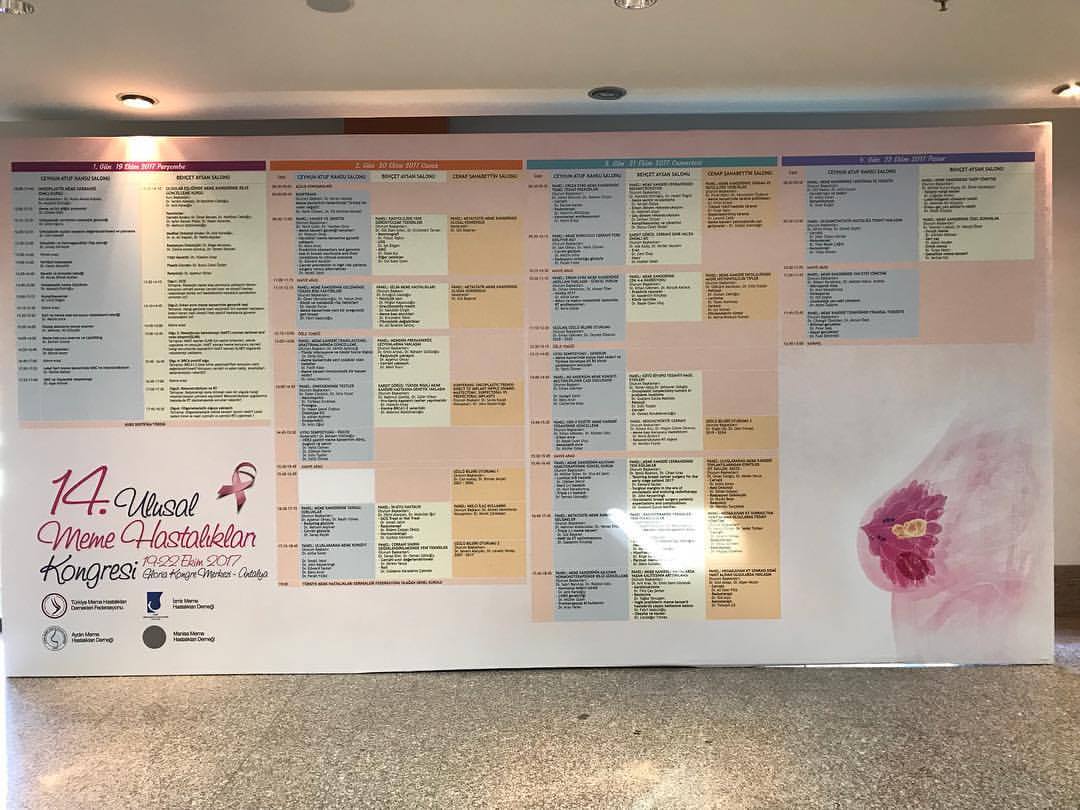 Breast cancer is a disease needs to be handled in multiple ways.
Professor Dr. Meltem Nalca Andrieu explained that the "14th National Breast Diseases Congress" focused on the developments in every field related to breast cancer, especially the effects on the post-operation stages of breast surgery which starts with chemotherapy treatment in local advanced cancers and systemic and local therapy (radiotherapy) indications, which are addressed in international conferences and guidelines on immunotherapy in breast cancer cases, and new molecules to be targeted, individual resistance mechanisms, genetic studies, genetic panels, risk reduction surgery and medical interventions, molecular markers, (eg, exercise, yoga, pilates) were discussed in terms of preventive and therapeutic effects of cancer.
Professor Dr. Meltem Nalça Andrieu; "Self-examination from young adulthood and breast cancer screening by a doctor every 1-3 years is recommended, and mammography every year from the age of 40 is recommended."
Prof. Andrieu said that oncoplastic surgery methods which have been increasingly applied in recent years have been discussed as part of the breast cancer treatments. Prof. Dr. Meltem Nalca Andrieu mentioned that holding a conference on breast cancer in October, which is known as awareness month of breast cancer throughout the world, was not a coincidence and "October is known as the month of fight against breast cancer, where breast cancer awareness campaigns are held intensely all over the world"…
Successful results are obtained in patients who are engaged in early diagnosis process.
Today, the treatment of breast cancer requires cooperation of many different branches of the common and harmonious work of the doctors, said Prof. Dr. Meltem Nalca Andrieu, and emphasized that the breast conserving surgery applied to patients caught at early stages of the disease by removing very few lymph nodes as a result of mapping of the axillary lymph node, and aesthetic surgical methods are widely and very succesfully applied for cosmetic purposes.