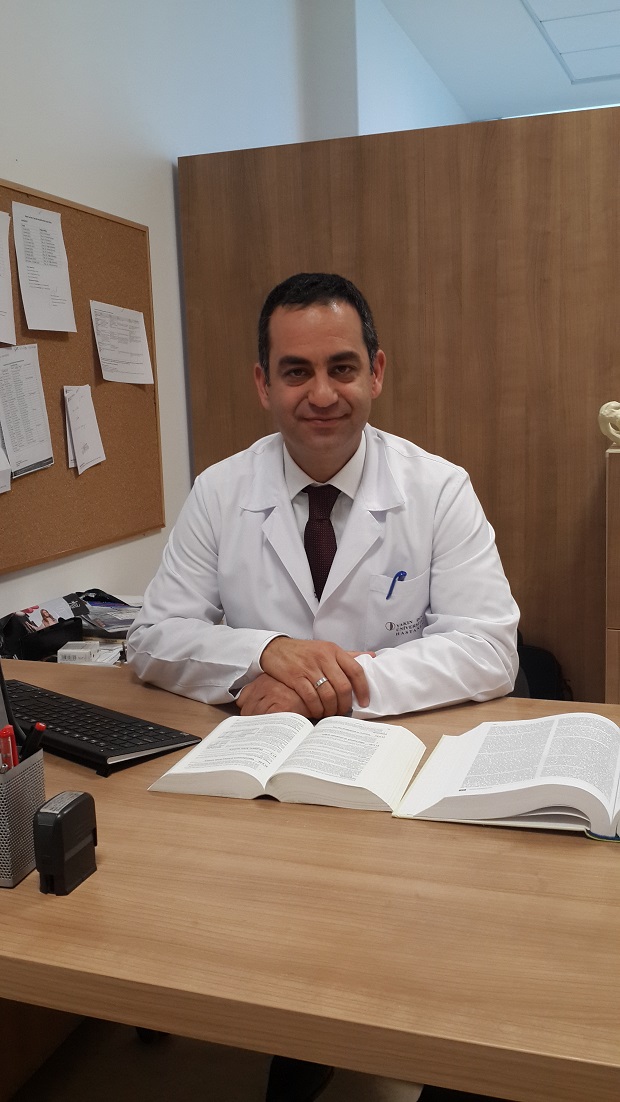 A giant size brain tumor with a dimension of 7 cm and located in the ventricles, the centre of the brain which is a part extremely difficult to be reached, was operated and removed successfully through an operation performed at the Hospital of Near East University.
According to a press statement released by the Press and Public Relations Directorate, Mrs. Elaine Murray, a 53 years old English patient suffering from severe headache and balance disorders, sought medical advice from the Department of Neurology a while ago, and the MRI and tomography results revealed that a giant size tumor with 7 cm diameter occured at the ventricles part of brain, which is the part most difficult to be reached. A joint assesment was carried out about the case of the patient and an operation was carried out by the Department of Neurosurgery.
The operation, which lasted 4 hours and successfully completed, was performed by a team of 7 specialists including neurosurgeon Assoc. Prof. Dr. Doğa Gürkanlar, Assoc. Prof. Dr. Ferhat Harman, Head of Department of Neurosurgery, Özkan Armut, Operation Technician, technician Murat Özçelik, and anaesthesiologist Feyza Yaycı.
The pathological examination of the brain tissue removed revealed that the tumor was not beign. Following the operation, the patient was not exposed to any functional or tissue disorders, completely recovered her health and was discharged.
Experience and use of technology is crucial in success of brain surgery
Special microscopes used in micro-surgical methods allow the surgeons to monitor the brain tissues more closely in 3D forms, make out the difference between healthy tissues and tumor tissues, and make better decisions on removing the ill tissues. In brain surgery, which requires knowledge, skill and experience along with advanced technology, adverse conditions such as paralysis, come or death may occur if the intervention conditions are insufficient or wrong.
The most risky operations are successfully performed at Hospital of Near East University
The Hospital of Near East University, recently standing out with the successfully carried out operations of aortic aneurysms and aortic dissection, once more proved that, with its advanced technology and highly experienced and well qualified staff, it can well compete with the top medical centres available in abroad and carry out the most sophisticated neurosurgical operations.