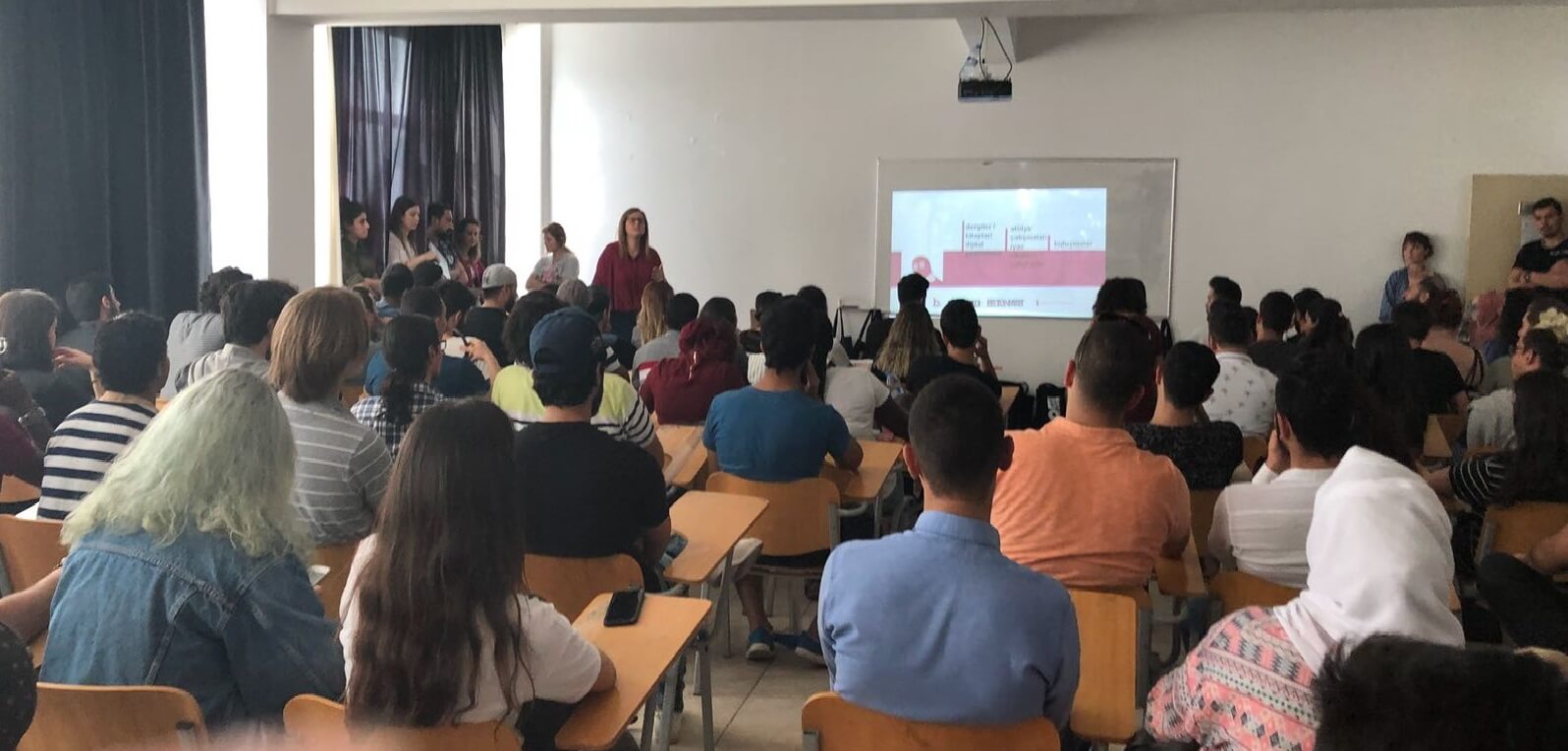 Near East University Faculty of Architecture held a seminar with the participation of Binat Communication and Consultancy activity coordinator and summer school coordinator Ferhan Yalçın within the scope of "Welcome to Architecture" project.
According to the press released from Directorate of Press and Public Relations Office of Near East University, Ferhat Yalçın shared his views regarding the importance of publications and informal studies in architectural education at the seminar aimed at the first-year students studying at the Department of Architecture and the Department of Interior Design of the Faculty of Architecture.
The seminar, which was organized for the first time in the Turkish Republic of Northern Cyprus, attracted great interest of the faculty members and first-year students. During the "Welcome to Architecture" event, two concrete, architecture and design magazines of Turkey, 'Betonart' and 'Arredamento Architecture', were given as a present to the first year students who were the target mass of the project. It was also noted that a workshop would be organized in the coming months as the continuation of this seminar within the context of "Betonart".
It aims to raise awareness in the Field of Architectural Culture…
'Welcome to Architecture' is a communication project initiated by Binat Communication & Consultancy in May 2017 and aims to reach all architectural schools with the contributions of sponsor companies. Its foremost goal is to raise awareness for architectural culture not only by organizing activities such as presentations, symposia and workshops in different schools but also by encouraging first-year students, who just began their architectural education, to read the printed/online publications.