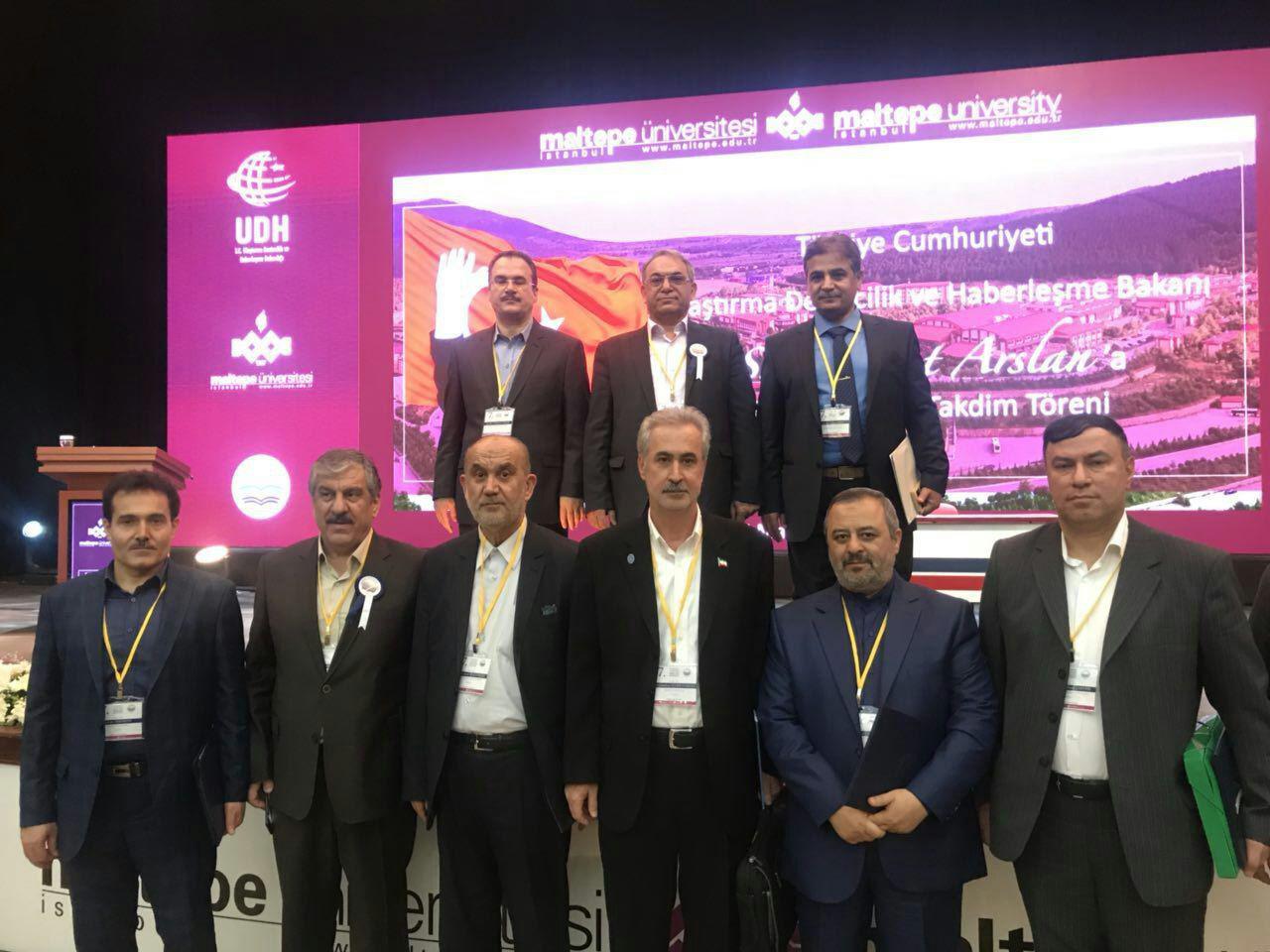 Academic Member of Faculty of International Relations of Near East University Prof Dr Ghadir Golkarian successfully represented the NEU at the 7th International Congress (KÜNİB) of the Caucasus Universities Association.
According to the press release issued by the Directorate of Press and Public Relations of Near East University, the congress was hosted by Istanbul Maltepe University and Academic Member of Near East University and also Coordinator of Caucasus Universities Association Prof. Dr. Ghadir Golkarian represented the NEU while protocols were also signed between universities.
It was pointed out that many Rectors from Turkey, Iran, Azerbaijan, Moldovia, Georgia, Ukraine, Kazakhstan, Croatia, Turkish Republic of Northern Cyprus and Russia attended the congress and that cooperation on education and research; teacher and student exchange as part of the Mevlana Protocol, Ar-Ge, patenting, accreditation.
Near East University is continuing to improve the quality of education and science…
As part of the congress, and as a result of the Web o Metrics evaluation, Near East Universoty has signed cooperation protocols with Sahand Technical University, which is among top 500 universities around the world, Madani Technical University, Urmiya Medical University, Islamic Art and Sciences University, Islamic Azad University, Lenkeran Social Sciences University and Ardebil Medical University.
Many cooperation agreements have been made with universities which are a member of the Caucasus Universities Association, Near East University is continuing the quality of education it offers to its students alongside making great contributions to science.