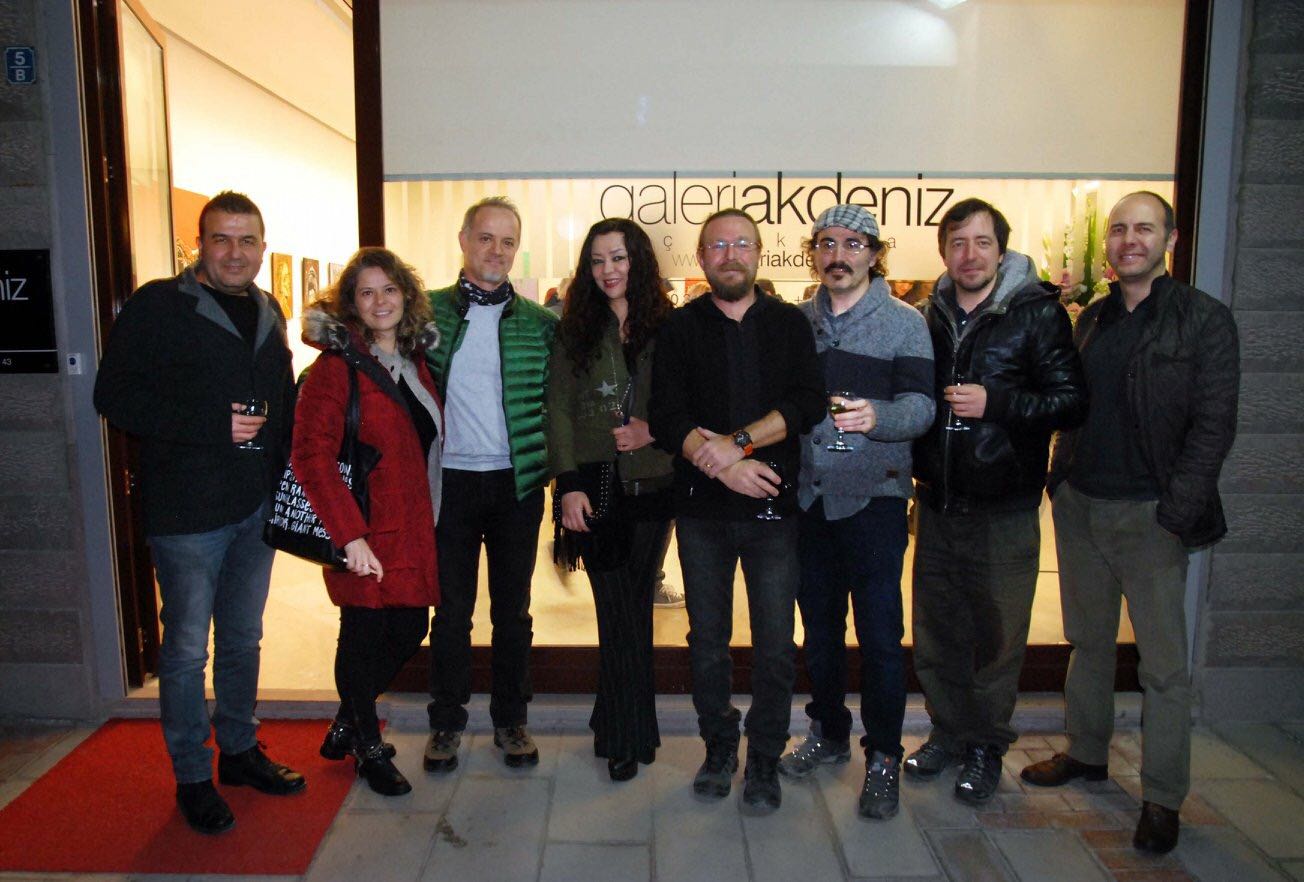 Near East University Faculty of Fine Arts and Design, Deputy Dean and Head of Graphic Design Assoc Prof. Dr.Erdoğan Ergün opened his 3rd personal exhibition in Ankara, Galeri Akdeniz Art Gallery with intense interest of artists and art lovers.
According to the information given by the Near East University Directorate of Press and Public Relations, the opening reception was realized by participation of former President of the Constitution Yekta Güngör Özden, journalist-writer Şükrü Küçükşahin, photographer Mehmet Aslan Güven, art critic Abidin Celal İzzet, TRT Ankara Radio program producer Ayşe Yörük, producer Semih Taytak, Hürriyet Newspaper Culture and Art writer Uğur Ergan and many other precious artists and art lovers.
"First Exhibition To Be Held On Canvas Using Stencil Technique and Spray in Ankara"
Gallery owner Ismet Akdeniz and director Zeliha Akdeniz said that such an exhibition where stencil using spray technique finds life on canvas was held for the first time in Ankara, and they were happy to host the works of Erdoğan Ergün and there was intense interest to the exhibition.
Erdoğan Ergün, who exhibited his works in collections and v in many mixed national and international exhibitions to date, met with art lovers from Ankara with his 3rd personal exhibition.
The exhibition will be open until Saturday.March 03, 2018.