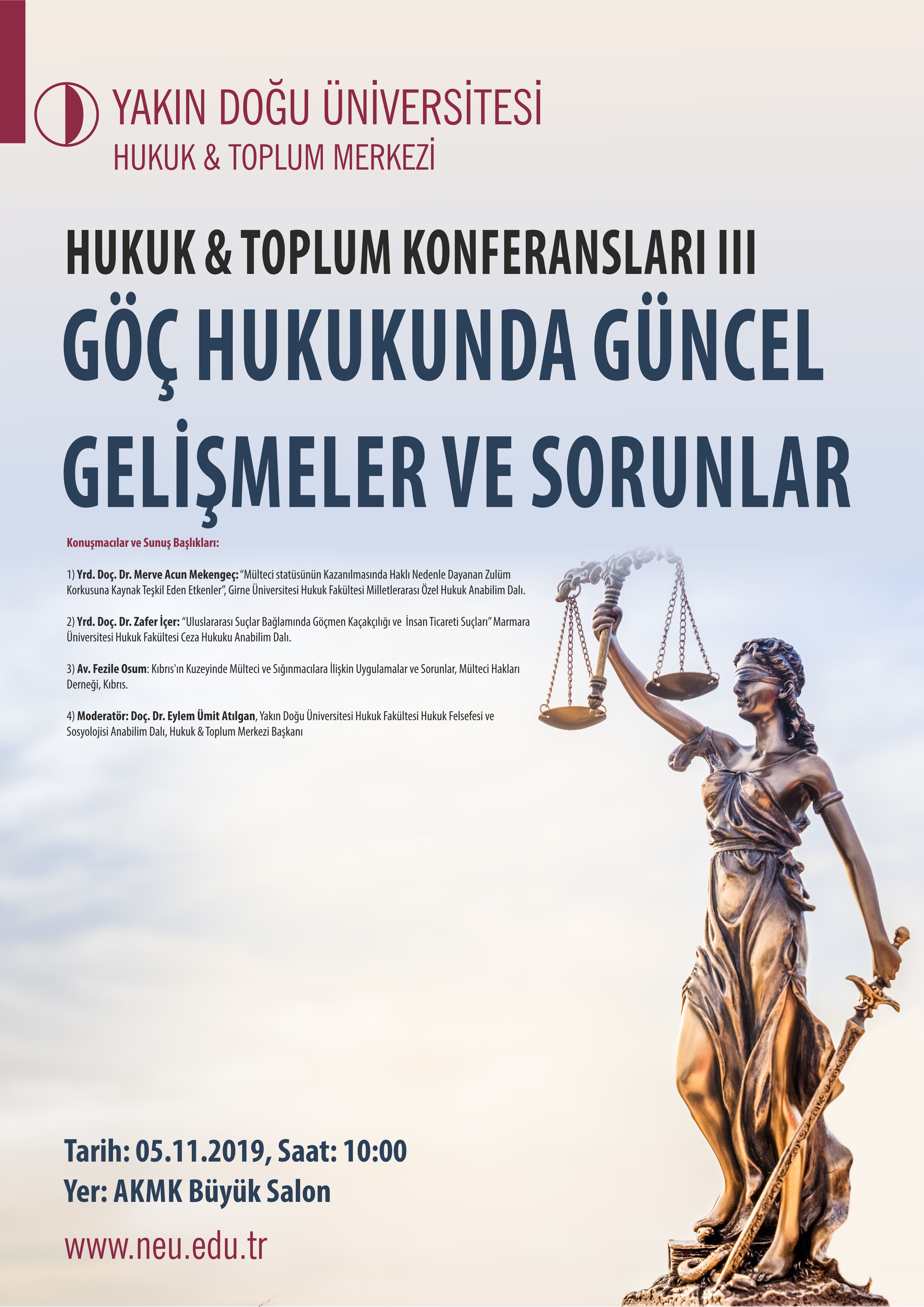 The conference titled "Recent Developments and Problems in Migration Law will be held by the Near East University Faculty of Law and the Law and Society Center at the Great Hall of Atatürk Culture and Congress Center.
According to the information provided by the Directorate of Press and Public Relations of the Near East University, Law and Society Conferences III – Recent Developments and Problems in Migration Law conference will start on Tuesday, 05 November 2019 at AKKM Great Hall at 10.00 am.
Regarding the theme of the conference, it was stated that the issue of the refugees and asylum seekers is more delicate than ever for all the countries of the world.
Near East University Law and Society Center brings up an important issue of our present-day…
In the conference chaired by Near East University Faculty of Law lecturer and Head of Law and Society Center Assoc. Prof. Dr. Eylem Atılgan, Assoc. Prof. Dr. Merve Acun Mekengeç from Kyrenia University will present her study titled "Factors that Caused Source of Fear of Persecution for Rightful Reason in Acquisition of Refugee Status". Assist. Prof. Dr. Zafer İçer from Marmara University Faculty of Law will focus on "Immigrant Smuggling and Trafficking in Human Beings in the Context of International Crimes". Lawyer Fezile Osum from the Refugee Rights Association will give information about the practices and problems related to refugees and asylum-seekers in the Turkish Republic of Northern Cyprus in her presentation titled "Practices and Problems Regarding Refugees and Asylum Seekers in Northern Cyprus".