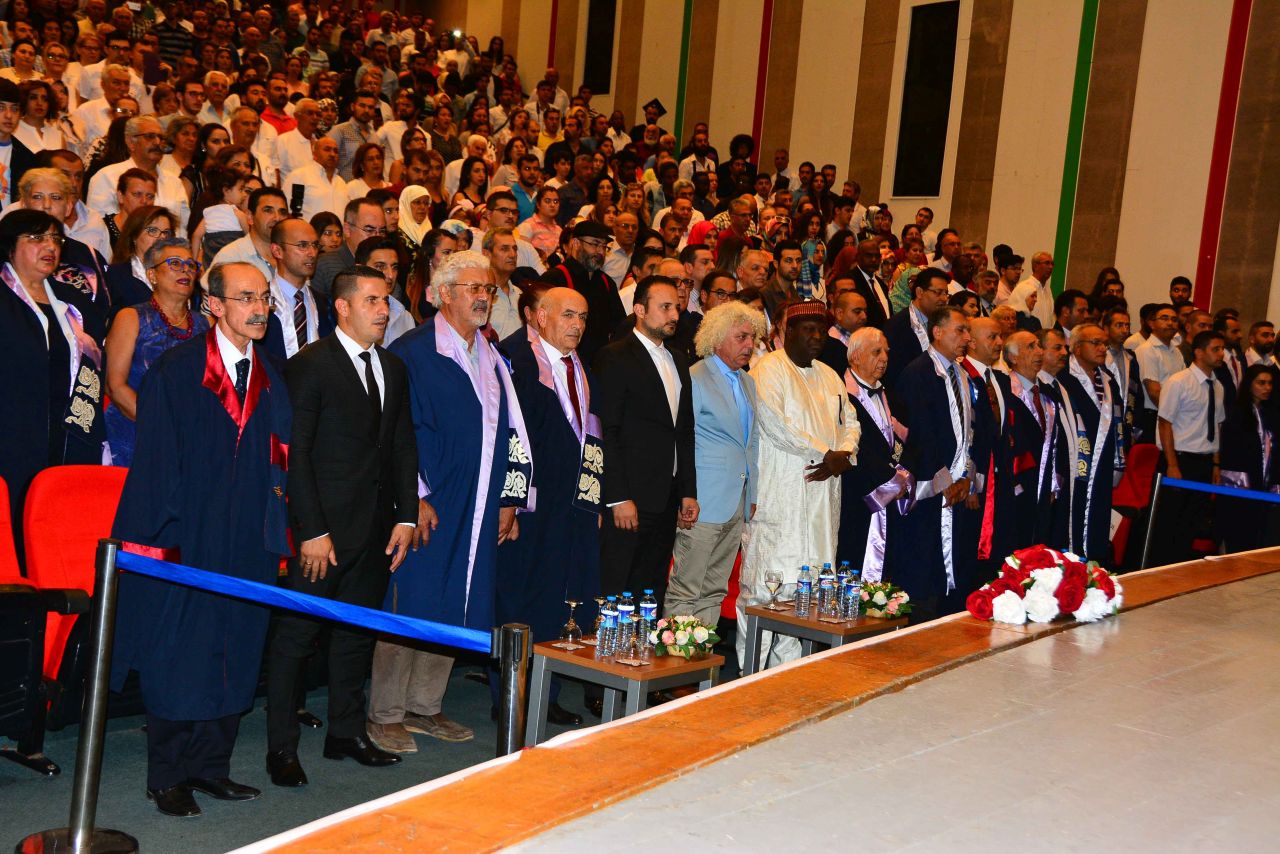 Near East University Faculty of Engineering gave its graduates for the Spring Semester of the Academic Year 2015-2016 via a graduation ceremony which was held at the NEU Ataturk Culture and Congress Centre. It was revealed that a high number of people had attended the graduation ceremony and a total of 34 postgraduate, 363 undergraduate and 21 associate degree students were awarded their diplomas for their studies. It was also pointed out that faculty first, first runner up and second runner up, alongside department firsts, were given gold medals for their outstanding achievements.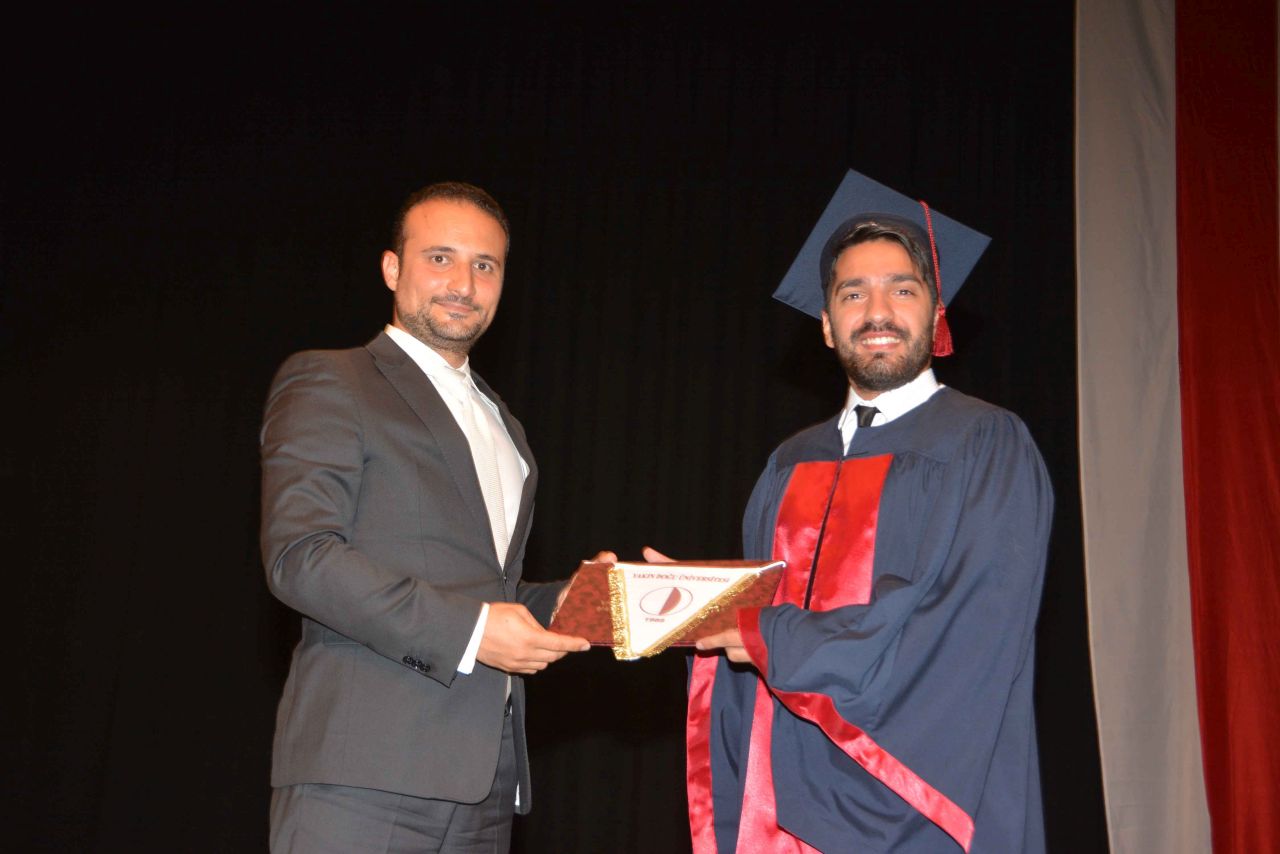 According to the press info release issued by the Directorate of Press and Public Relations of Near East University, Chairman of the Board of Trustees of Near East University, Assoc. Prof. Dr. İrfan S. GÜNSEL, Vice Rectors Prof. Dr. Fahreddin SADIKOĞLU, Prof. Dr. Şenol BEKTAŞ, Prof. Dr. Tamer ŞANLIDAĞ, NEU Founding Rector Assistant Tümer GARİP, Ankara Nigeria Embassy Academic Atashe Halliru W. ABDULLAHI, NEU General Secretary Assist. Prof. Dr. Yeter TABUR, Dean of NEU Faculty of Engineering Prof. Dr. Ali Ünal ŞORMAN, other Faculty Deans, Academic Members, Students and Guests attended the graduation ceremony of the faculty.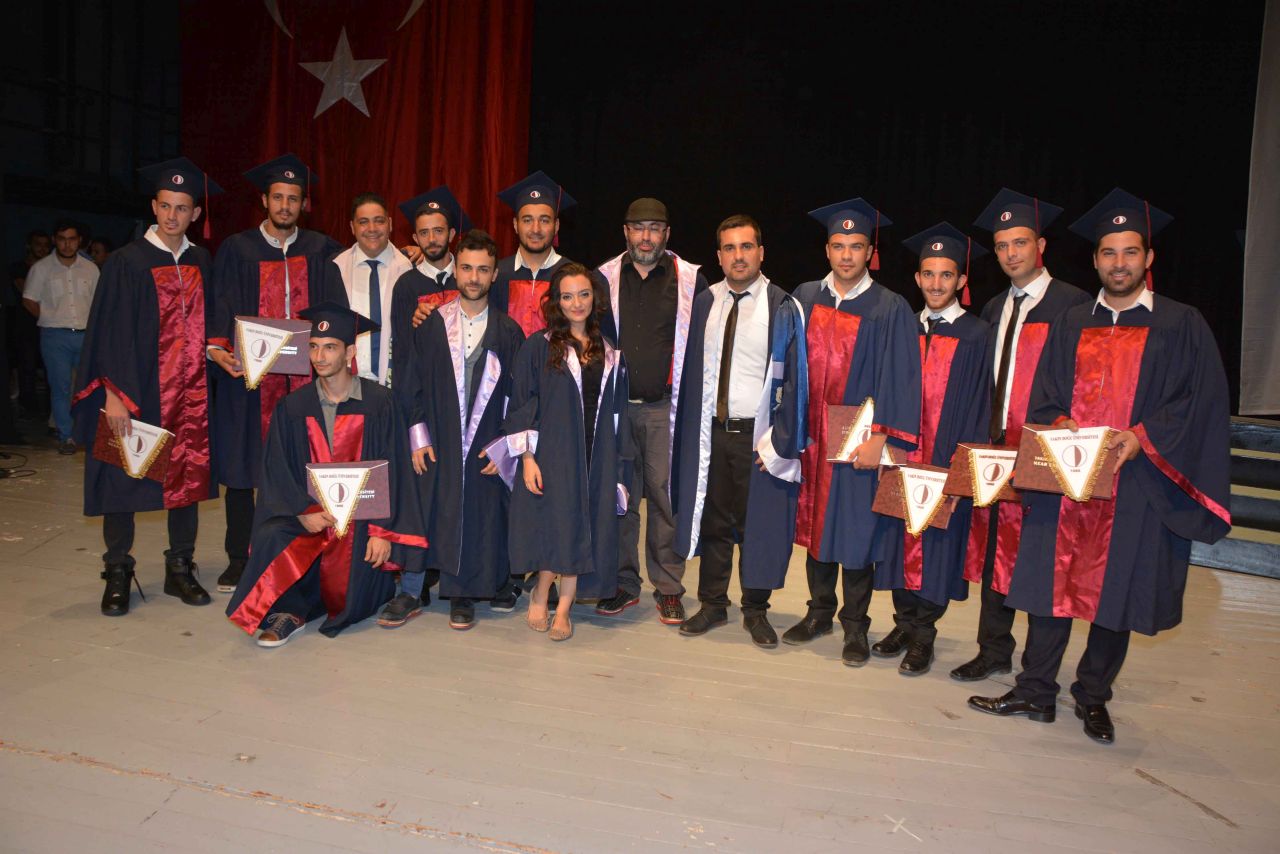 It was stated that there was a high number of attenders to the ceremony and Academic Member of the Faculty Assist. Prof. Dr. Kamil DİMİLİLER, Derviş PAŞA, Rifat DEMİRAY, Bahir ÇETİNKAYA and students from the Electric Electronical Engineering Enis DÖNER and Zeki ERENKÖY gave a mini concert and made a short video presentation.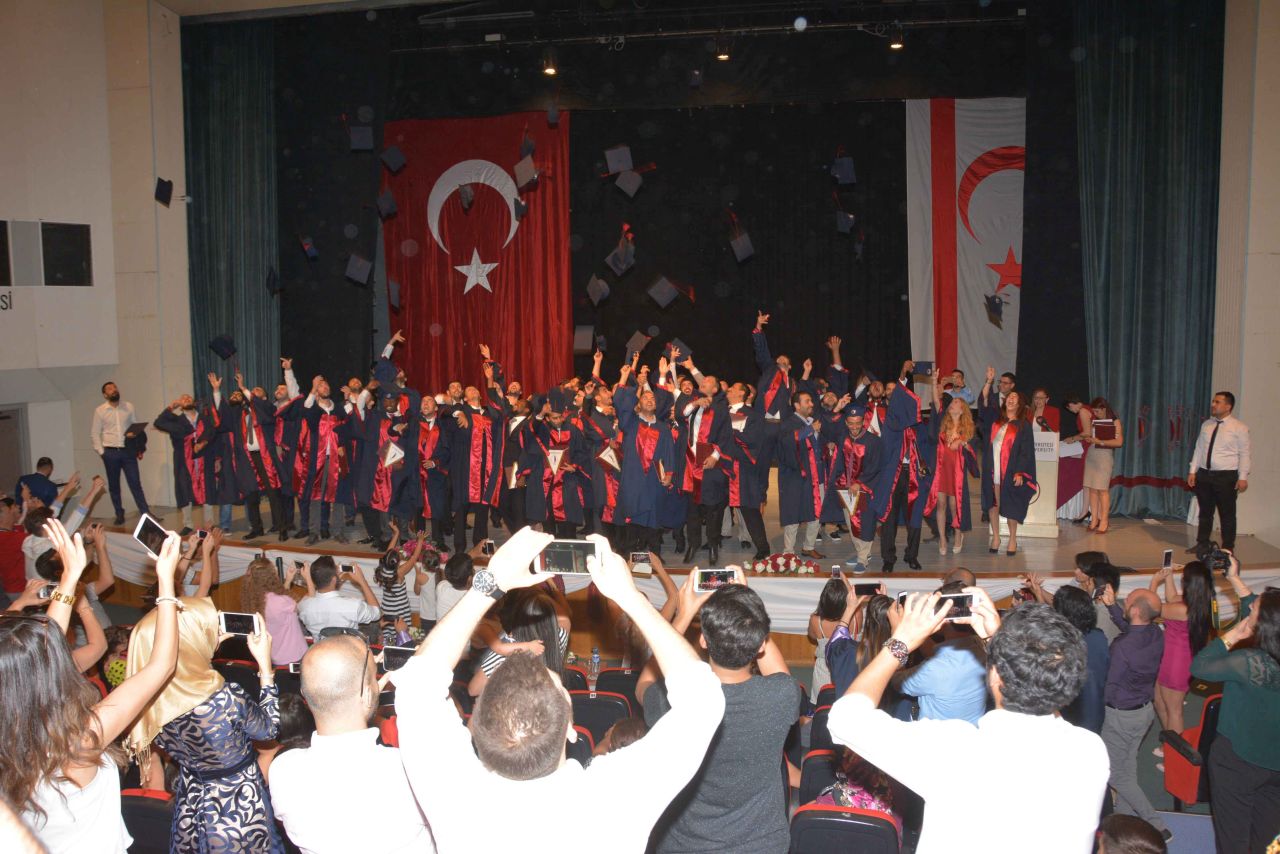 Further to the above Prof. Dr. Ali Ünal ŞORMAN and Vice Rector Prof. Dr. Şenol BEKTAŞ made speeches at the ceremony which ended with the presentation of medals to faculty first, first and second runners up; and their diplomas.