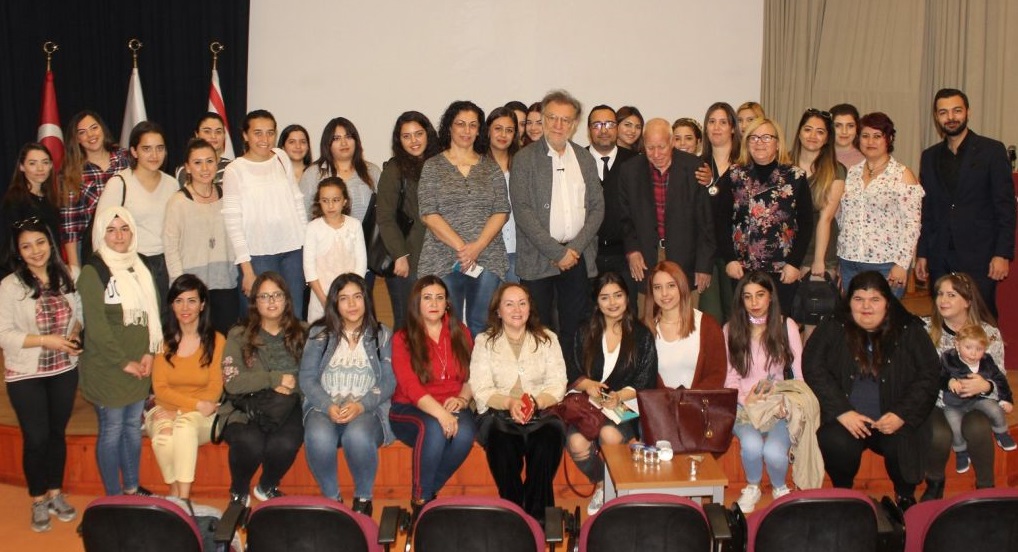 Near East University Faculty of Communication, Department of Radio, TV and Cinema fulled-up 2017-2018 Spring Semester with panels, interviews, workshops, presentations and screenings.
The departmental team including Assoc. Prof. Dr. Fevzi Kasap, head of department, and Assist. Prof. Dr. Mustafa Ufuk Çelik, Assist. Prof. Dr. Dr Sinem Dursun Kasımoğlu, Assist. Prof. Dr. İzlem Kanlı, Assist. Prof. Dr. Pelin Agocuk, lecturer Emrah Öztürk, lecturer Ayhan Dolunay and lecturer Zeyde Yalıner Örek has achieved many successful academic works and activities.
According to a press statement released by the Near East University Press and Public Relations Directorate, many academic activities held by the deparment throughout the 2017-2018 spring term including seminars, workshops, demonstrations, exhibitions with participation of department's students and students from the other departments; It was also noted that scientific publications were made by the academic staff. Assoc. Prof. Dr. Kasap said that during the Spring Term scientific and important socialevents have been planned and implemented, and very impressive results have been obtained.
Conference, Panel, Discussion and Screenings organized
Media and Cinema Symposium, Press Freedom Conference, World Poetry Day: Feriha Altıok Interview, Vasfi Çiftçioğlu Film Screening, Cypriot Thematic Film Poster Exhibition, Last Woman of Word: Bedia Hanım Documentary, Cyprus Screening and Exhibition, RTS Term Projection Display: short films, documentaries and public spots were shared with the audience through joint presentations and cooperation with other departments of the faculty.
In addition to these, many academic articles published in national and international areas and accepted for publication. Refereeing in academic journals was another task accomplished. In the same period, many technical trips organized and social responsibility y projects signed and carried out.
Assoc. Prof. Dr. Fevzi Kasap; "Our Studies will continue at the same speed with new projects in the New Terms"
Head of Radio, TV and Cinema Department of Faculty of Communication, Assoc. Prof. Dr. Kasap and the teaching staff of the department, like all units of the universities, will continue to produce new projects and conduct scientific and social activities for the benefit of Turkish Cypriots in cooperation with the Rectorate of NEU and the Dean of the Faculty of Communication.