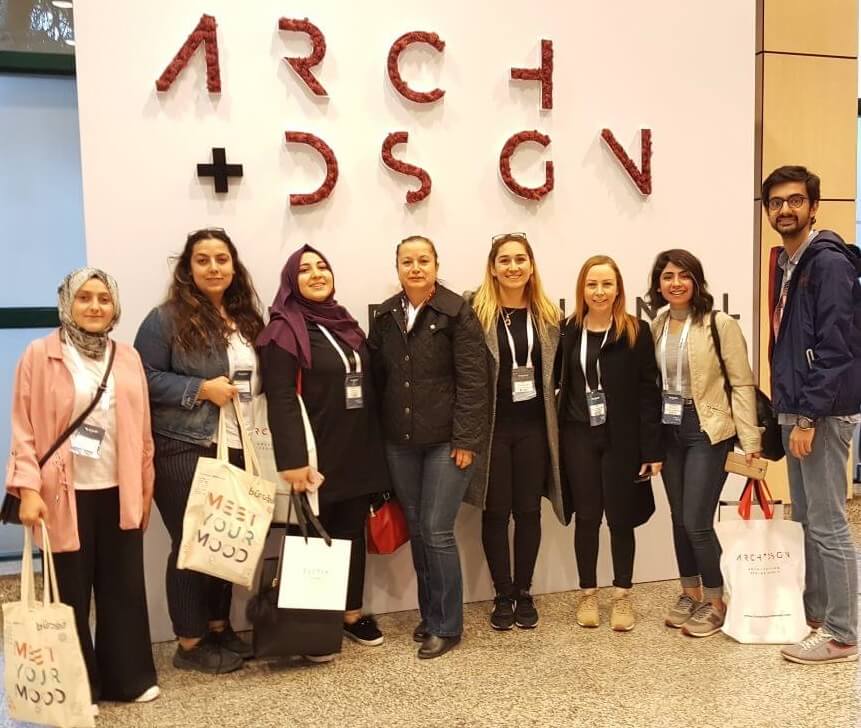 The Near East University Faculty of Architecture was represented at the summit of the innovative participatory Arch + Design Summit 2018, 'Innovative Approaches in Architecture and Design', organized by the Architectural Activity Center and bringing together renowned architects, interior architects, designers and other creative industry professionals.
According to the information given by the Press and Public Relations Directorate of the Near East University, there are many panels held at the Istanbul Lütfi Kırdar Congress and Exhibition Center during two days at the summit and Faculty of Architecture students and internationally successful professionals in architecture and design attended the conference, and found the opportunity to watch the Turkey's leading architectural firms' innovative projects and products by designers.
Many well-known designers came together at the Design Summit
At the Design Summit, presentations of panel designers, professors, projects and experiences shared by many renowned designers like Bahadır Kul, Gül Güven, Hakan Habif, Ercan Cinar, Carlos Tincar, Boran Ekinci, Sezgin Aksu, Safak Çak and Ahmet Burçin Gürbüz. There was a chance to watch the narrations, as well. At the summit, issues such as "Beyond Disciplines in Spatial Design", "What Do Architects Say? The Place of the Student in Architecture "," Innovative Approaches in the Design of Health Care " were discussed.
Arch + Design Summit 2018 ended with participation of 60 Speakers, 40 Sessions, 4 Panels, 10 Workshops, 2 Exhibitions and 1 World Record.