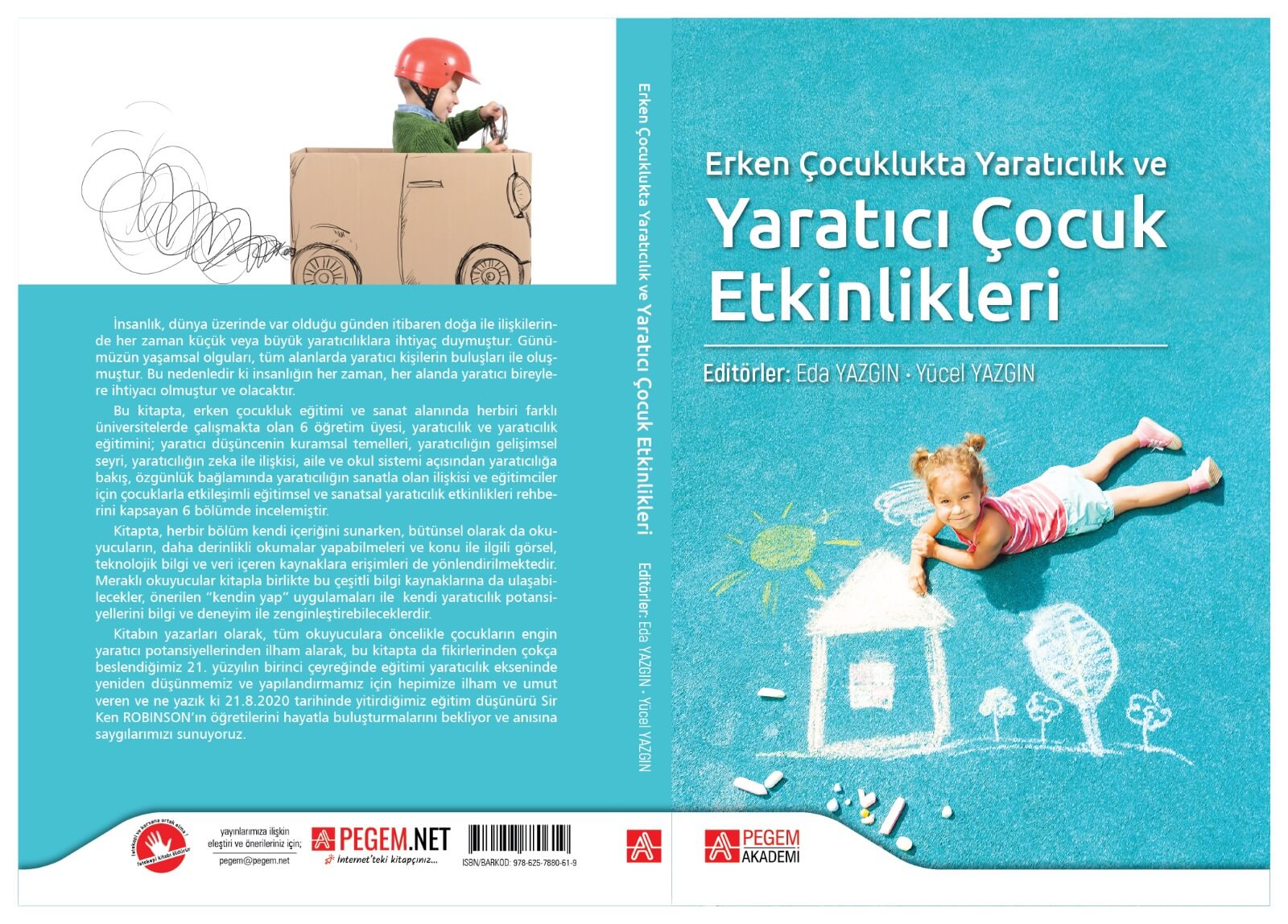 The book titled "Creativity in Early Childhood and Creative Children's Activities" and co-edited by Near East University Faculty of Fine Arts and Design faculty member, Plastic Arts Department Head Assist. Prof. Dr. Yücel Yazgın was published.
The book prepared in a fluent language that can be used by educators, assistant teachers and families consists of six chapters; Art Fields Originality and Creativity Relations, Creativity and Creative Thinking Theories, Development of Creativity, Development of Creativity in Family, Teacher, Children and School, Intelligence and Creativity, and Creativity Development Activities.
Assist. Prof. Dr. Yücel Yazgın: "Children should be encouraged to reveal their own ideas…"
As the co-editor and chapter writer of the book "Creativity in Early Childhood and Creative Children's Activities", Assist. Prof. Dr. Yücel stated that 6 faculty members, each working in various universities in the field of early childhood education and arts, reviewed the teaching creativity and creativity education, theoretical foundations of creative thinking, the developmental course of creativity, the relationship of creativity with intelligence, the perspective of creativity in terms of the family and school system, the relationship of creativity with art in the context of originality, and educational and artistic creativity activities guide for educators interacting with children in the chapters of the book.
Assist. Prof. Dr. Yazgın: "As the authors of the book, aiming to inspire all readers primarily on the vast creative potential of children in this book, and we pay tribute to the memory of thinker Sir Ken Robinson whom we, unfortunately, lost on 21.8.2020, we have been very much nourished by his ideas in the first quarter of the 21st century, which inspired and motivated all of us to rethink and restructure education on the axis of creativity, and we hope to bring his ideas to life."
In the book, while each chapter presents its own content, the readers are guided to make more in-depth readings and access to resources containing visual, technological information and data on the subject. Curious readers will be able to access various sources of information along with the book, and they will be able to enrich their creativity potential with knowledge and experience with the suggested "do it yourself" applications.