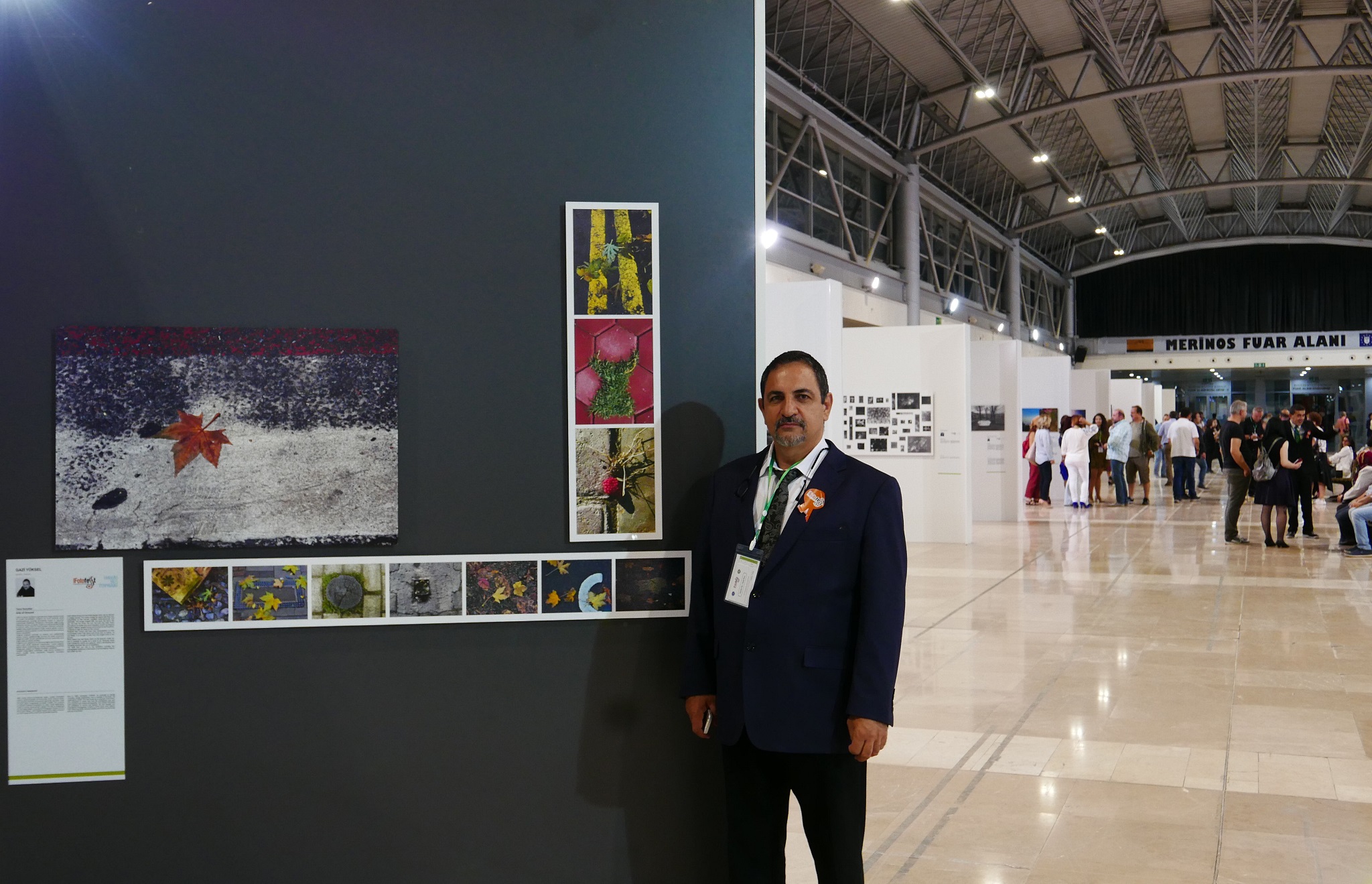 Gazi Yüksel, Head of the Department of Photography and Cameraman Education, Faculty of Communication, Near East University, attended to the 9th International Bursa Photography Festival (Bursa FotoFest) with his exhibition titled "Ground-Based Arts", which was held in collaboration of Bursa Metropolitan Municipality, Bursa City Council and Bursa Photographic Art Association (BUFSAD).
According to the information provided by the Directorate of Press and Public Relations of Near East University, Gazi Yüksel's 12 photographs were exhibited at the Festival held with the theme of "Air-Water-Soil Return to Nature" and 230 photographers from 16 countries participated in the festival with their photographic works. Yüksel, who compared the earth to a large canvas, drew attention to the fact that in his photographs in the exhibition, he witnessed the views created by nature by its own instruments on its natural canvas.
Bursa Metropolitan Municipality Mayor Alinur Aktaş was present at the opening of the event, which was attended by 230 photographers from 12 countries. The Bursa Photography Festival is the largest Photo Fest organization held in Turkey, Bursa, Turkey. Photographers from America to Russia, India, Uruguay, Italy, Mexico, and Brazil added color to the event.