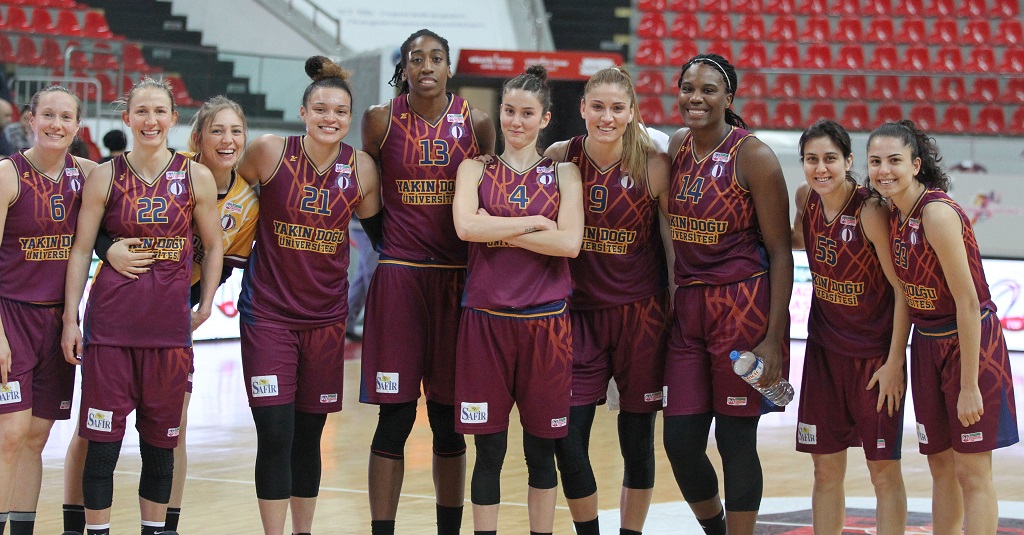 On gameday 17 of Turkish Women's Basketball Super League, Near East University played a road game versus Abdullah Gül University. Under the helm of the Head Coach Zafer Kalaycıoğlu, the versatile players of Near East University propelled their team to a resounding win 72-84.
With this win, Near East University has made it 16-1 and secured their leading position in the league with 33 points.
According to the info released by the Near East University Sports Club, Near East University Women's Basketball Team faced AGÜ at Kayseri Kadir Has Congress and Sports Center. The Near East University started the game with Kayla McBride, Courtney Vandersloot, Elin Eldebrink, Quanitra Hollingsworth and Bahar Çağlar. The periods were completed as 15-18, 47-40, 61-65 and 72-84.
Kayla McBride netted 28 points while Jantel Lavender added 16 points, and other versatile players of the team weighted in with significant points, rebounds, blocks and assists to lead Near East University to a resounding 72-84 win against AGÜ.
With 28 points, Kayla McBride was the top scorer player of the game.
Starting the first period with an effective performance, Marginean propelled AGÜ to lead 9-6 at the 4th minute. Near East University began to fight back with effective defense and offence. The outstanding performance of the versatile players, particularly Kayla McBride and Jantel Lavender powered their way to a 15-18 win versus AGÜ at the end of first quarter.
Near East University experienced many turnovers and difficulties in driving the ball to basket. Towards the last three minutes of the second quarter the score was almost tied (37-36). Being effective with Margenian, Tolo and Milikovic, AGÜ netted 10 points in the final three minutes and completed the first half with 47-40 win.
The third quarter was the scene of tough-fights. Both teams exerted great effort to dominate the game. With tough defense, Near East University gave AGÜ almost no way to drive the ball to basket. Near East University's versatile players, particularly Kayla McBride and Courtney Vandersloot weighted in and propelled their team to lead 49-50 towards the end of the first three minutes. AGÜ could net only 14 points while Near East University netted 25 points and completed the third quarter with 61-65 win.
Starting the final quarter with a dazzling performance, the in-form players of Near East University stormed into a two digit lead (63-73) against AGÜ within minutes and set a great platform to power their team to win the game 72-84.
Defeating AGÜ 72-84 prior to the break in the league due to the international match of the national team, Near East University entered the international break happily.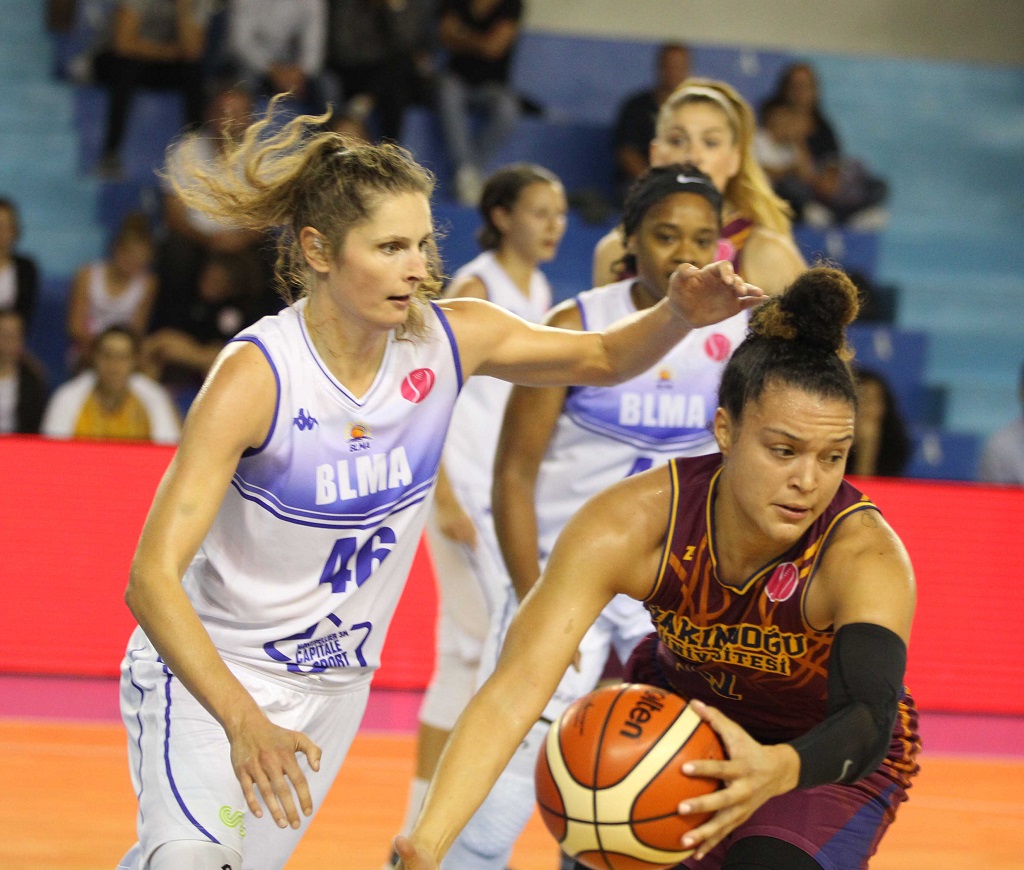 Standouts:
Abdullah Gül University: Gabriela Marginean 24 points, 8 rebounds, 2 assists,  Marianna Tolo 17 points, 8 rebounds, 3 assists, Maja Miljkovic 16 points, 4 rebounds, 7 assists, Melis Gülcan 8 points, 3 assists, Gizem Sezer 4 points, 7 rebounds.
Near East University: Kayla McBride 28 points, 6 rebounds, 2 assists, Jantel Lavender 16 points, 8 rebounds, Bahar Çağlar 14 points, 6 rebounds, 5 assists,  Courtney Vandersloot 8 points, 8 assists,  Quanitra Hollingsworth 8 points, 6 rebounds, Olcay Çakır Turgut 6 points, 3 rebounds, 8 assists.