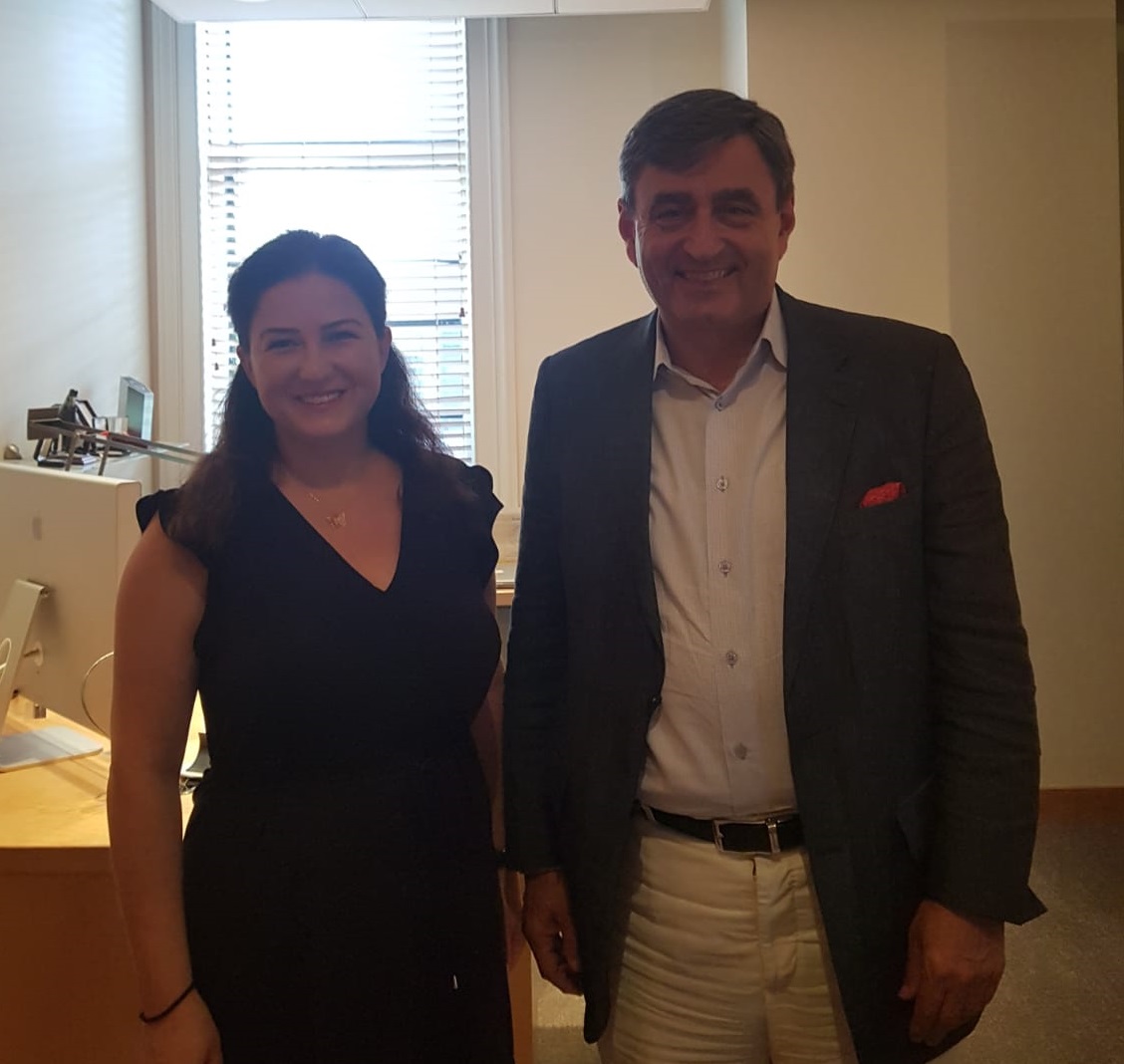 Near East University Educational Technologies Coordinator and Flipped-Learning Project Officer Assist. Prof. Dr. Gülsüm Aşıksoy had a meeting with Harvard University Professor of Physics Eric Mazur about the Flippe- Learning Model.
According to information provided by the Directorate of Press and Public Relations of the Near East University,Dr. Aşıksoy informed Prof. Mazur about the Flipped Learning model and courses applied at the Near East University since 2017. Dr. Aşıksoy also obtained information from Prof. Mazur about the new methods and strategies applied in education. Dr. Aşıksoy, also informed Prof. Mazur about the number of courses taught during 2018-2019 in the spring period with this model and added that the number of courses implemented in this model has risen to 214.
Explained the Model Applied at Harvard University…
With the innovations he developed, Prof. Eric Mazur led the world in educational pedagogy and technologies, and was recognized as the pioneer of Flipped Learning worldwide. Eric Mazur informed the Physics Engineer and Educational Technologies Specialist Aşıksoy about the platform and the latest innovations developed at Harvard University in order to use Flipped Learning model more effectively in physics teaching and other disciplines. Prof. Eric Mazur will visit Near East University upon the invitation of Vice Rector Assoc. Prof. Dr. Mustafa Kurt.
Developed Peer Education…
Prof. Mazur developed the "Peer education" model at Harvard University in 1991. Professor of Flipped Learning is considered to be the guru. Mazur's interactive teaching, educational technologies, and speeches inspire educators around the world to change their teaching approach.