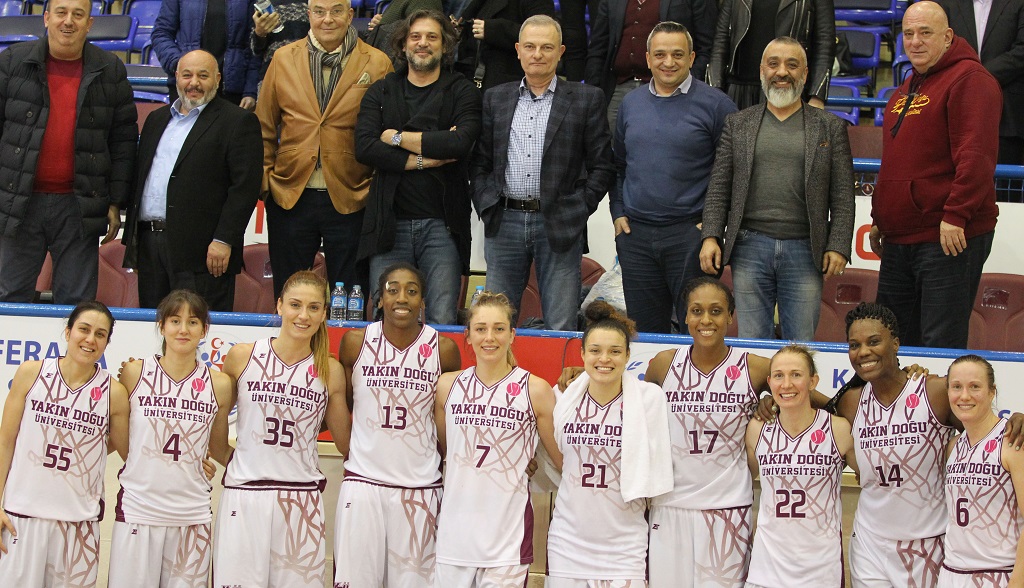 Near East University Women's Basketball Team hosting Spain's Perfumerias Avenida at home won the 11th match of FIBA Euroleague 80-56. With this score, Near East University increased its score up to 20 points in Group B.
According to the press information given by the Near East University Sports Club, the match played at the Istanbul Caferağa Sports Hall and Near East University started to the match with the five of Kayla McBride, Jantel Lavender, Courtney Vandersloot, Sandrine Gruda and Elin Eldebrink. The match was completed with the victory of the Near East University, periods ending 23-12, 46-31, 65-41 and 80-56. Near East University made 42/31 rebounds and 20-14 assists. Sandrine Gruda and Kayla McBride from the Near East University team were the top scorers with 19 points, while Jantel Lavender made 15 double-doubles with 10 rebounds. Courtney Vandersloot made 9 assists.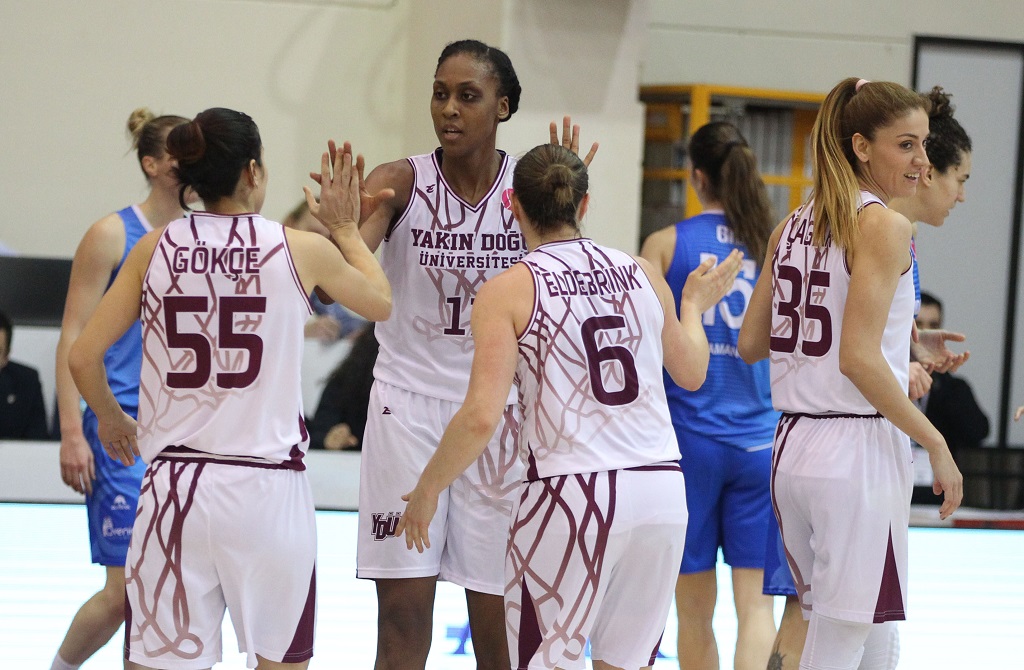 Featured…
Near East University; Sandrine Gruda 19 points, 9 rebounds, Kayla McBride 19 points, 4 rebounds, 3 assists, Jantel Lavender 15 points, 10 rebounds, Elin Eldebrink 13 points, 4 rebounds, 3 assists, Courtney Vandersloot 5 points, 9 assists, Bahar Çağlar 4 points, 4 assists.
Perfumerias Avenida; Adora Elonu scored 14 points, 5 rebounds, Kim Mestdagh 13 points, Krisi Givens 12 points, 2 rebounds, 3 assists, Silvia Dominguez 7 points, 3 rebounds, 6 assists, Angelica Robinson 4 points, 4 rebounds.