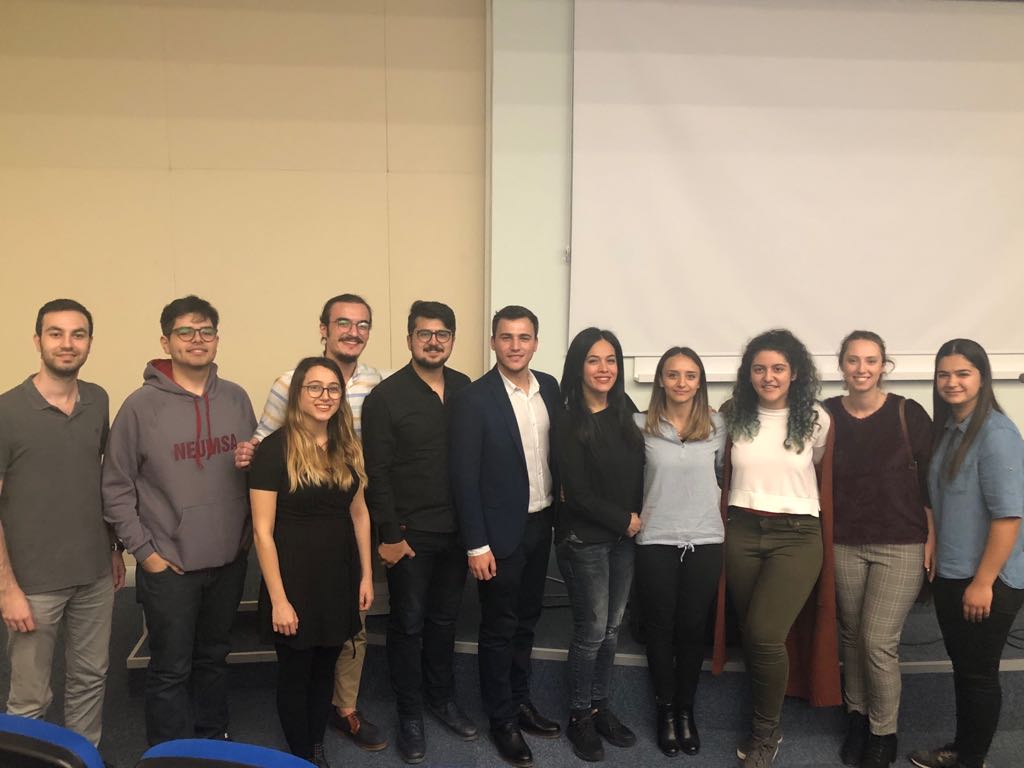 Career Days, which is an annual event organized by Near East University Dean of Students, aim to build a bridge between the business world and the students preparing to get a start in business. Career Days provide university students the chance to introduce themselves and their project based studies to various companies as well as to learn about the internship and employment possibilities. Career Days also present an excellent opportunity for businessmen to share their experiences and professional success stories with students who are possibly their future staff. Near East University Career Days, which is the largest career event in TRNC, will last until the end of the Spring Semester.
According to the press info released by the Directorate of Press and Public Relations Office of Near East University, on the first day of the event, Banu Çiftçi, MD, surgeon, gave a seminar on 'Art of Medicine'. More than 250 students, from different faculties, mainly from the Faculty of Medicine and the Medical Students' Association, participated in the seminar that held at İrfan Günsel Congress Center.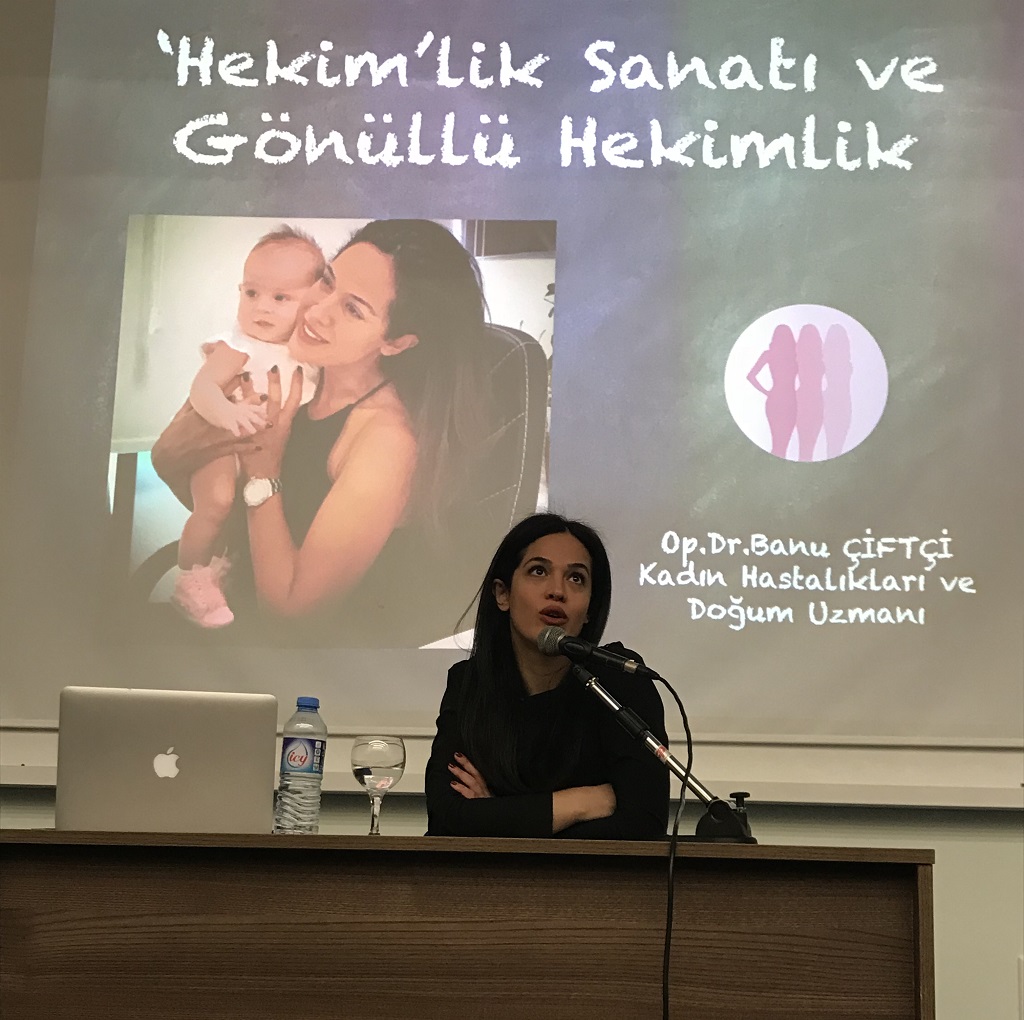 Physicians to open new horizons will be invited…
Expressing his views on behalf of the Medical Students' Association, the Chairman Enes Polatoğlu underlined that they had been working to ensure the best conditions for their fellow doctor candidates. Polatoğlu stated that they organized medical career days to host physicians at the university and provide them platform where they can share their experiences and recommendations with medical students. Polatoğlu pointed out that the event gives a wonderful opportunity to doctor candidates to come together with physicians from different specialties and get valuable and practical advice. "With this in mind, medical doctors to open new horizons will be hosted to provide the medical students with opportunities to accommodate their demands in pursuit of their future careers" noted he.
Stating that they hosted Banu Çiftçi MD, surgeon, as the first speaker of the event, Polatoğlu underlined that Banu Çiftçi with her professional life and social sensitivity was an exemplary person. Polatoğlu ended his remarks by extending his appreciations to Çiftçi in recognition of her unique contribution to the event. Banu Çiftçi, MD, surgeon, also extended her appreciations to Near East University and Professor Songül Vaizoğlu, the advisory faculty member of the association in recognition of their support within the process.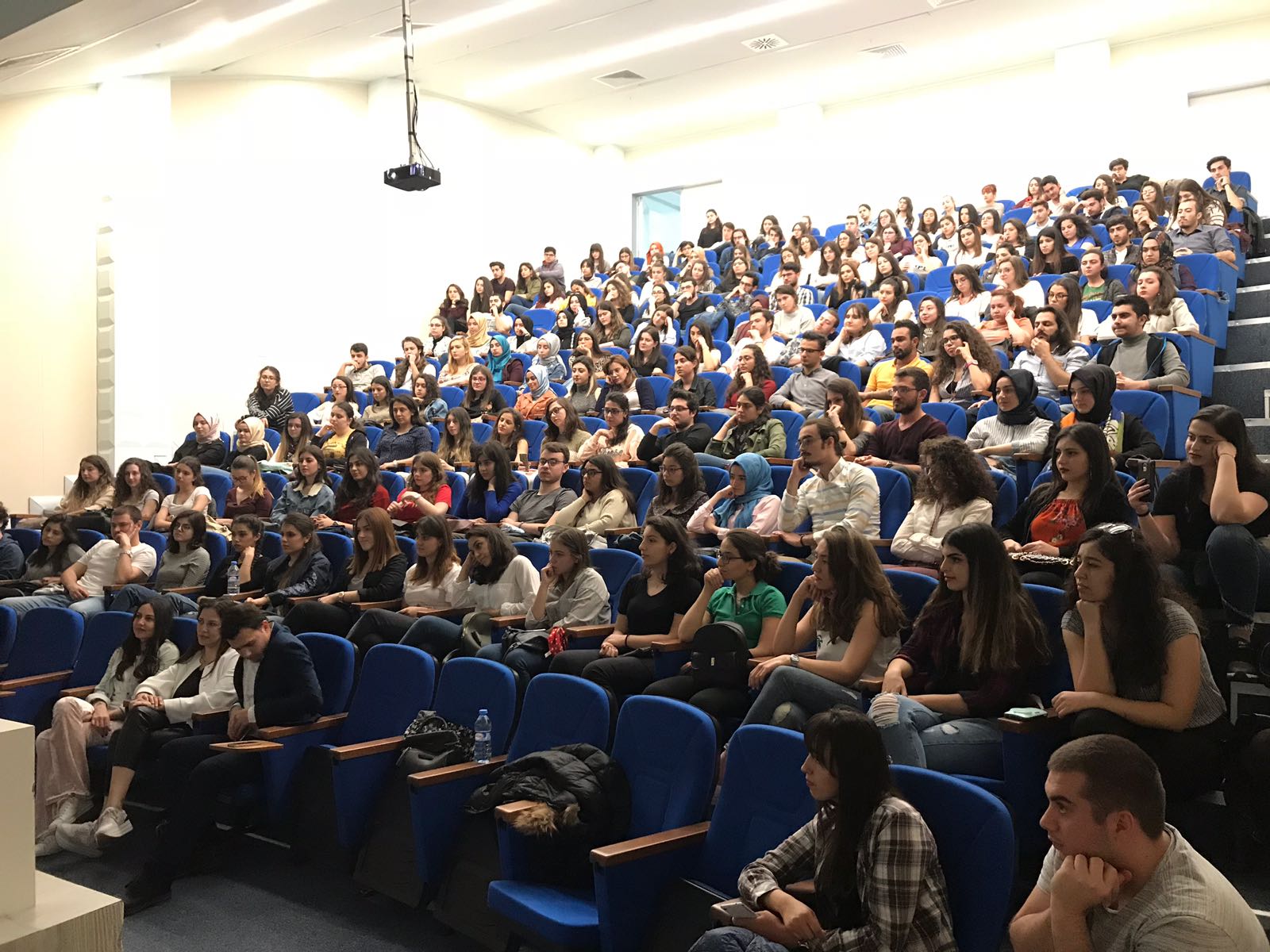 NEU Career Days aims to pave the way for Students to accomplish their qwn success stories
Touching upon NEU's commitment to raising well equipped professionals capable to address the needs of the sector, Near East University Dean of Students, Professor Dudu Özkum Yavuz expressed her views regarding the event: "Such events provide a ground for students to come together and interact with the professionals from various sectors. Career Days present an excellent platform where students are inspired by success stories and propelled towards writing their own success stories. Career Days aim to constitute a solid ground for the students to engage in business life in full awareness of their knowledge and skills acquired throughout the educational process" said she.