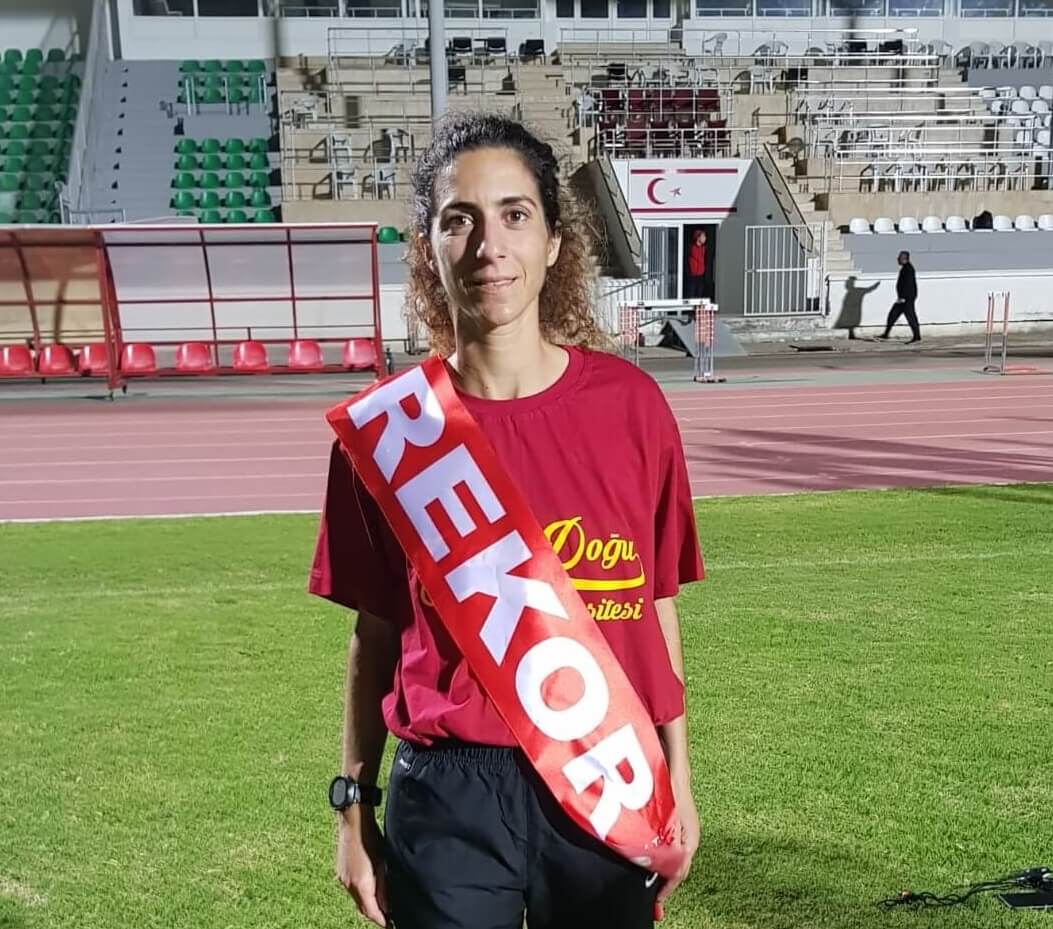 Near East University athlete Emine Yarkın broke the record of Adult Women 5000 meters with a time of 18:57:59, which also previously belonged her, in the Athletics League races organized by the TRNC Athletics Federation.
According to the press information given by the Near East University Press and Public Relations Directorate, Emine Yarkın, who came first in the 5000 meters branch of the Adult Women in the races held in Nicosia Atatürk Stadium, reiterated her own record of the TRNC which was previously belonged her.
Emine Yarkin, an athlete of the Near East University, said that she was very happy to renew her TRNC record and emphasized that she would work harder for the new records. Referring to the importance given by the Near East University to sports and sporters, Yarkın stated that all kinds of facilities and opportunities were provided to contribute to the development of team sports as well as the individual athletes.
Her coach Ferhat Sakallı, pointing out that Emine Yarkin is a well-disciplined and sedulous athlete, congratulated her for her success and emphasized that he is confident that she will further make much greater success.