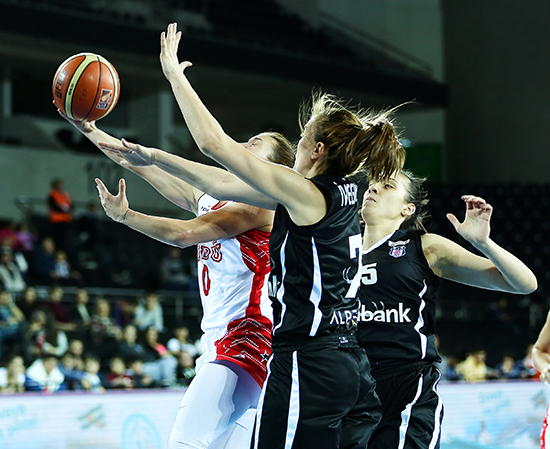 Dominating the game with a dazzling performance, our representative in TWBSL defeated its opponent
Our representative in Turkish Women's Basketball Super League; Near East University defeated Beşiktaş with a net score of 77- 62 at the third match of the league.
According to the press release issued by the Directorate of Press & Public Relations Office of the Near East University, the first half of the match, which took place in Ankara Arena, was very challenging owing to the efforts of both teams to dominate the match. Although NEU completed the first period 4 points behind its opponent by a score of 15 -19, the team with the shots of the scorer players achieved to outscore and completed the first half by a score of 40-36. NEU exhibited a dazzling performance and dominated the match in the third period and consequently completed this period victoriously by a score of 63-47. NEU continued to dominate the match in the final period and defeated Beşiktaş by a net score 77-62.
Tiffany Hayes with 21 pts, Ana Dabovic with 20 pts, Kelsey Bone with 14 pts, and Alyssa Thomas with 12 pts had a great role in NEU's victory.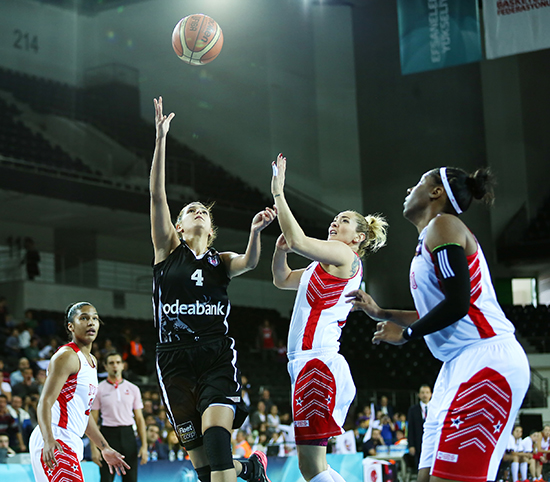 Hall:
Ankara Arena
Referees:
Ahmet Taner Bin,Yasam İssi, Abdullah İlik
NEU:
Sena 5, Bone 14, Melek 5, ASLI , Hülya, Hayes 21, Gizzem, Dabovic 20, Tuğçe, Thomas12
Beşiktaş:
Ayse 7. Emel 6, Şaziye  16, Sevgi , İvankovic 6. Gızem 3, Poindexter 14, Grihaeva
1.period:
15-19 (Beşiktaş)
First Half
40-36 (NEU)
3.period:
63-47 (NEU)
Match
result:
77-62