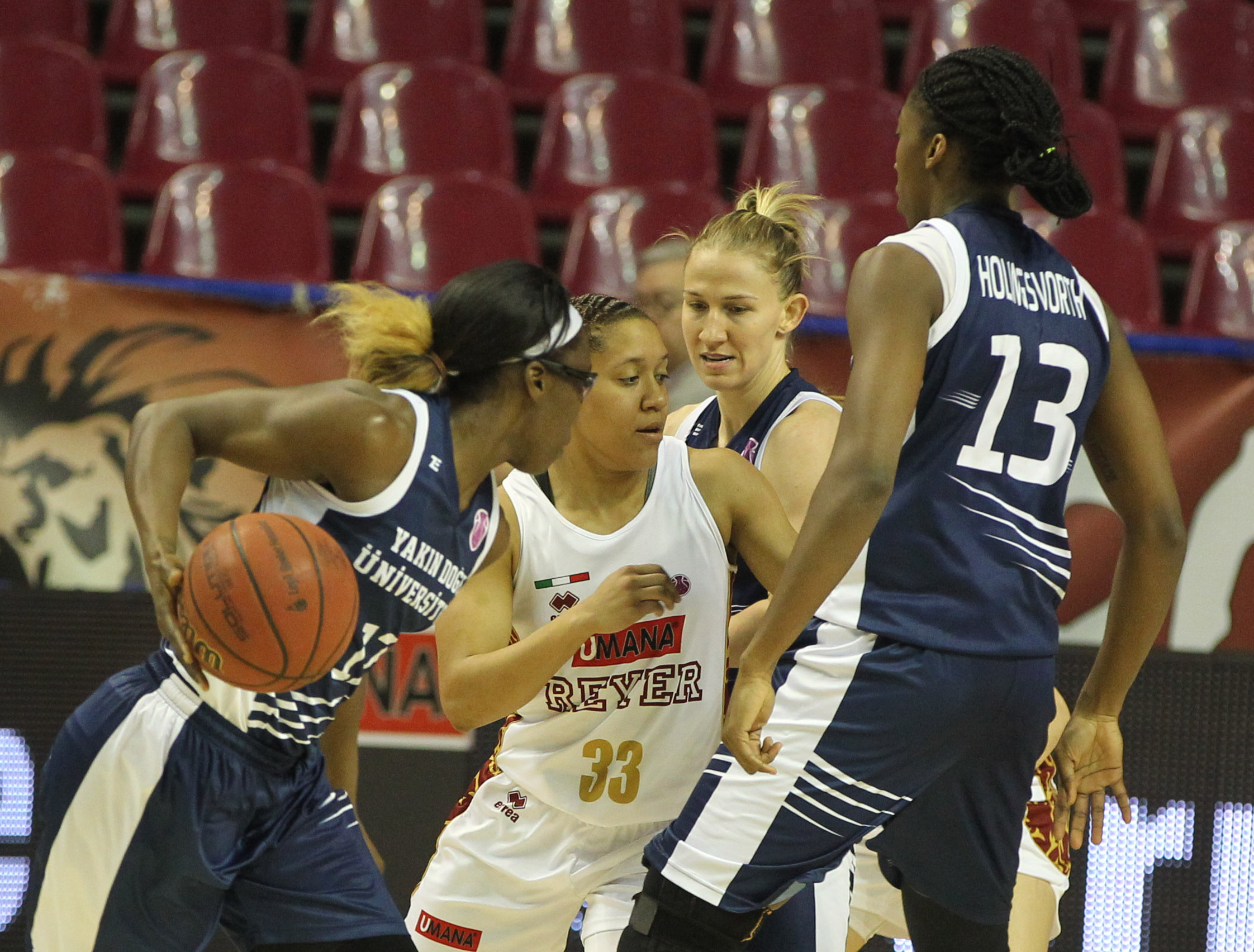 At the first match of the third tour of the Women's EuroCup, Near East University has lost the match against Reyer Venezia with a score of 65-56, and has thus got its first defeat. Near East Angels are now expected to play a playoff with the Italian team and they are required to get 10 points more than the opposing team in order to pass the tour.
According to the press info release issued by the Directorate of Press and Public Relations of Near East University, both the Near East angels and the Italian team will be playing a rather challenging match so as to move to the next tour in the EuroCup. The match is to be played on Thursday, February 16th, 2017 at 18:00 at Istanbul Caferağa Sports Hall.
Will be lived streamed on BRT 1 HD and fiba.com…….
Those who are interested in watching the match are advised to watch the match either through the live-stream of BRT1 HD or via www.fiba.com.