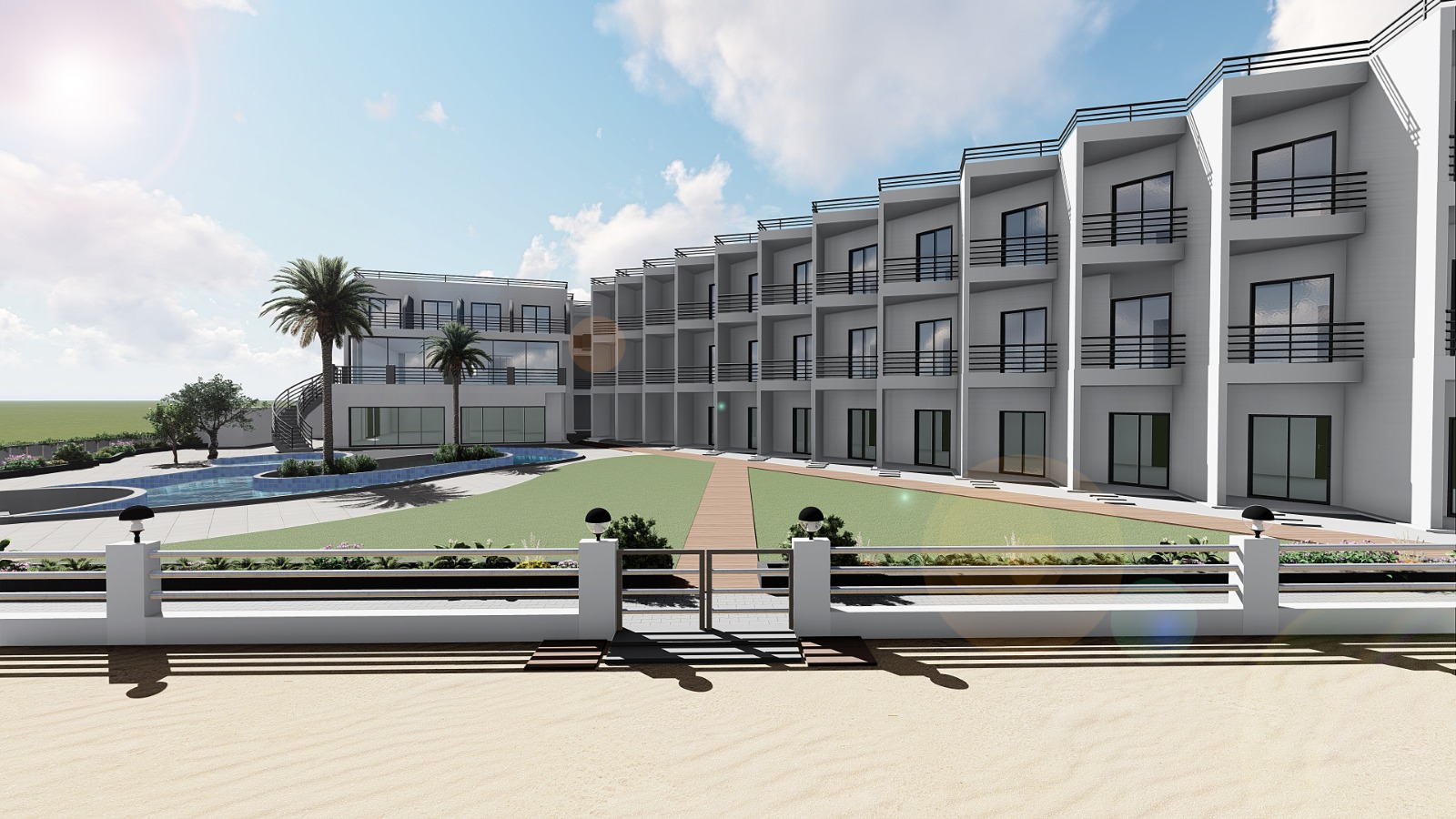 Mimoza Beach Hotel in Famagusta is being renovated and opened for tourism again. The hotel, which will provide significant added value to the regional economy and regional tourism, will serve domestic and foreign tourists.
Opening at the end of May…
The Mimoza Beach Hotel, which has been turned into a holiday center in the nature with its 5510 square meters area, will be opened to service at the end of May. The Mimoza Beach Hotel, which will offer all the facilities for the holidaymakers in a comfortable area with fresh air and with one of the most beautiful beaches in the Mediterranean.
The hotel has different features to become a prominent place to meet people's accommodation needs.
It will offer its guests an economical and stylish holiday in nature. Designed with a peaceful and comfortable decoration concept, the hotel will offer its guests comfort and convenience with 43 standard rooms, 4 suites, 1 luxury room and 3 1+1 parent and children room. The hotel's rooms, which have been built in addition to an existing new building, will have a unique sea view.
Offering a delightful holiday opportunity…
Mimoza Beach Hotel, which will serve in the region that stands out with its peaceful and safe environment in our country, where the holidaymakers are interested in as it provides swimming opportunities in all seasons of the year and the weather is warm; with its restaurant, lobby bar, pool, pool bar and sports center, will offer its customers an enjoyable holiday.
Close to Historical and Touristic Places of the Region…
Mimoza Beach Hotel, which will become one of the preferred hotels in terms of its service quality, reasonable price and hygiene, also provides easy access to historical and touristic places within Famagusta borders such as Salamis Antique Theater and Salamis Ruins.