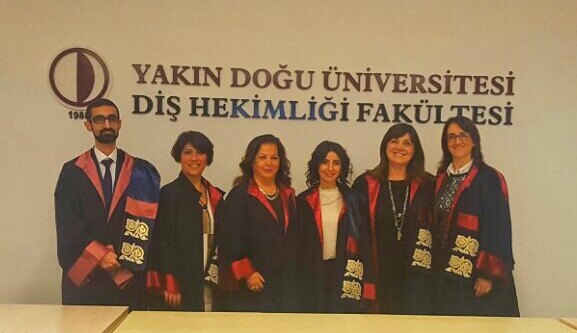 The Near East University Experimental Research Center (DESAM) Cell and Culture Laboratory has found out that the stem cells obtained from the teeth which are about to fall have certain potency to turn into bone, cartilage, muscle, nerve cells and tissues in the body and the treatment of missing teeth with these stem cells is fairly possible.
According to a press statement made by the Near East University Press and Public Relations Directorate, the results of the project "Three-Dimensional Evaluation of Osteogenic Induction of Poly Lactic Acid-Based Structure Jackets in Primary Female Stem Cells" was published in the medical journal of "Iranian Red Crescent Medical Journal".
In the project realized as an interdisciplinary study, Professor Serap Çetiner from the Department of Pedodontics under Faculty of Dentistry,
Prof. Dr. Serap Çetiner, Dr. Aylin Islam, and Prof. Seda Vatansever who are the Founding Members of DESAM, and Assist. Prof. Dr. Emil Mammadov from the Department of Pediatric Surgery were involved in the project.