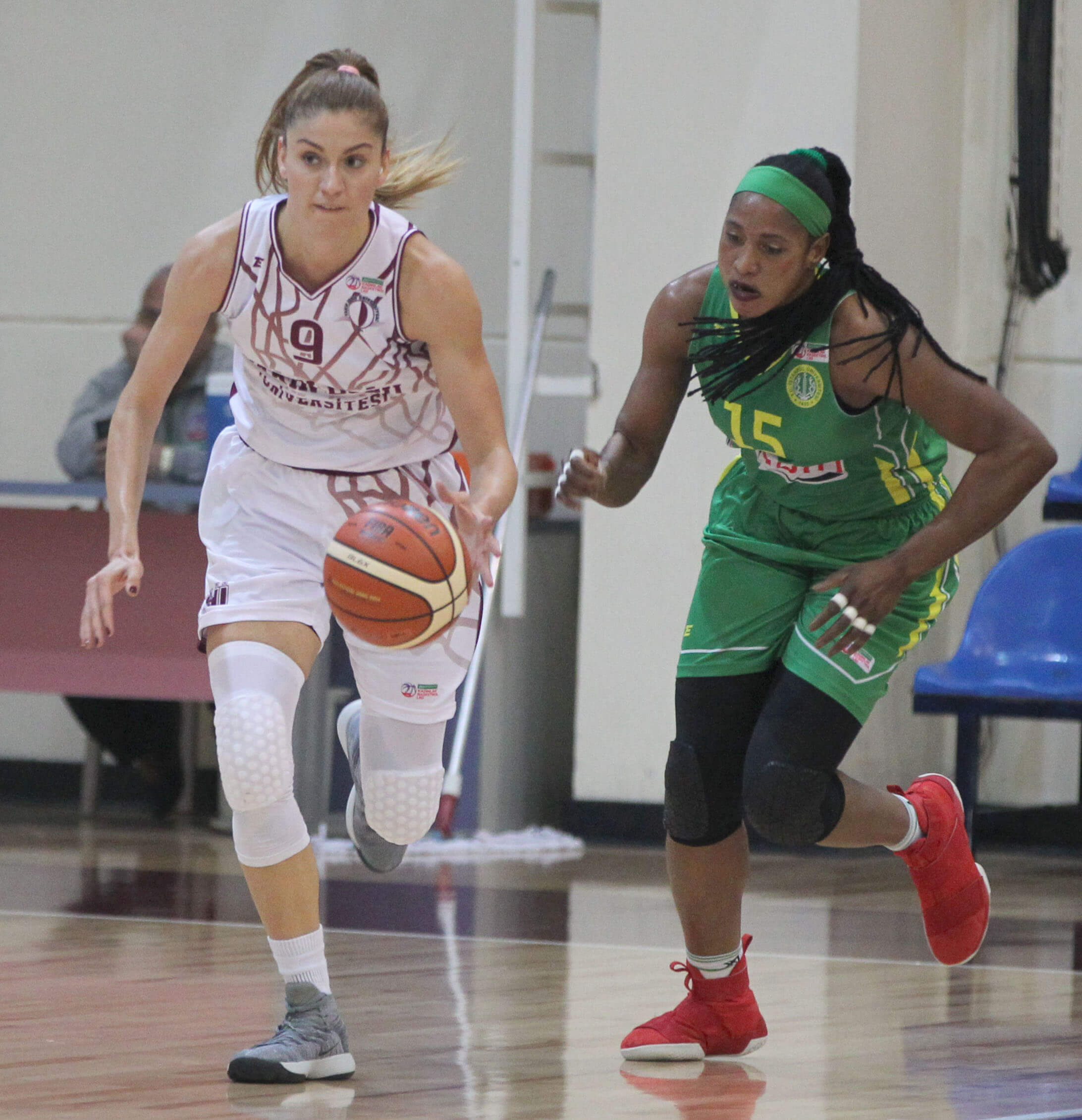 In week 10 of Turkish Women's Basketball Super League , Near East University Women's Basketball team faced Istanbul University at Caferağa Sport Saloon and won this home game by a net score 88-45. With this win, Near East University continues its leadership in the league with 19 points.
According to the info released by the Near East University Sports Club, Near East University Women's Basketball team took out a significant home win versus Istanbul University. Exhibiting one of the best performances of the week, Near East University ran up the score and defeated its rival 88-45. Near East University outscored its rival in all periods of the game. The periods were completed as 26-13, 45-27, 72-41 and 88-45.
Without failing even in a single free-throw, the versatile players of Near East University were effective in all zones of the court. Not only in score but also in rebounds and assists, Near East University was much more effective. Blowing an amazing 51-26 lead in rebounds and 29-11 lead in assists, Near East University proved too strong for Istanbul University as they dominated the game from the beginning to the end.
Without resting on its score advantage, Near East University kept its defense tight throughout the game and did not give way to the rival to drive to basket and make up the difference. Another striking point was that the versatile players of Near East University played with "team first mentality" and propelled their team to run up the score and defeat its rival 88-45.
The true-player Bahar Çağlar with 21 points and 10 rebounds, and the in-form French star Sandrine Gruda with 20 points and 12 rebounds performed double-double. With 21 points, Bahat Çağlar was the top-scorer player of the game as well.
Standouts:
Near East University: Bahar Çağlar 21 points, 10 rebounds, Sandrine Gruda 20 points, 12 rebounds, 3 assists, 2 steals, Elin Eldebrink 14 points, Courtney Vandersloot 11 points, Cansu Köksal 10 points, Jantel Lavender 10 points, Gökçe Doğan 2 points.
Istanbul University: Hande Güven 3 points, Aisha Mohammed 13 points, Claudia Pop 12 points , İlayda Güner 6 points, Kardelen Gezgin 5 points.