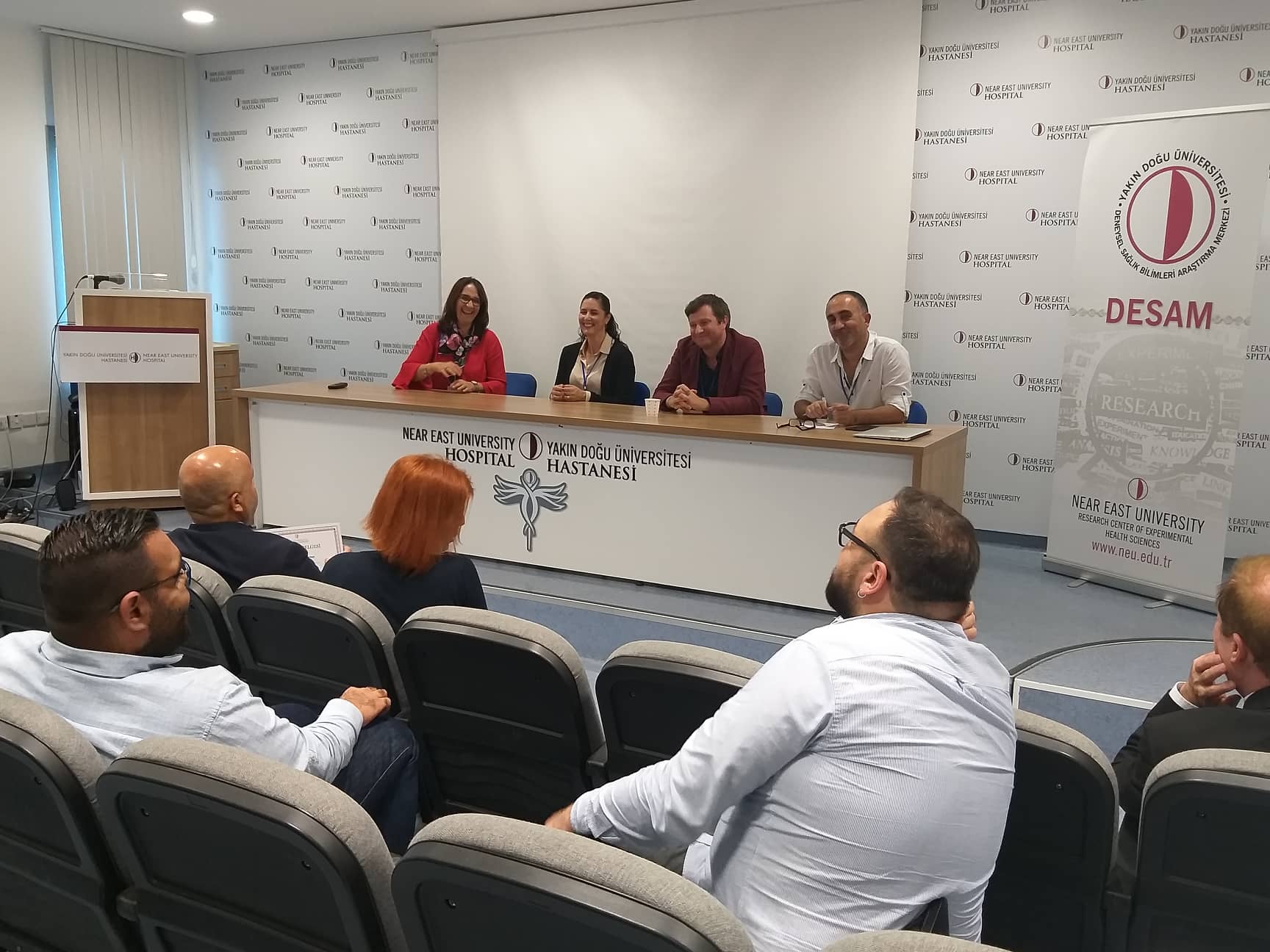 A symposium titled as "Let's discuss with a specialist: Key points of writing a scientific article" was organised by the Near East University Experimental Health Sciences Research Centre (DESAM).
According to the press release issued by the Directorate of Press and Public Relations of Near East University, the participants of the symposium were provided details on article writing tips and trends, and whether serial or ethical production, rejection or acceptance in educational sciences was important. In the "roundtable" section organized within the scope of the symposium, interactive interviews were held between the participants and trainers.
It was pointed out that academic members, postgraduate students attended the symposium. The participants were informed by Experimental Health Sciences Research Centre members Prof. Dr. Seda Vatansever and Prof. Dr. Murat Sayan; academic member of Department of Artificial Intelligence Engineering Prof. Dr. Fadi Al-Turjman; and Education Unit Coordinator Assoc Prof Dr Çise Çavuşoğlu. Upon completion of the symposium, the participants were presented certificates of participance.
Vice Rector of Near East University and Head of Experimental Health Sciences Research Centre Prof. Dr. Tamer Şanlıdağ made a statement regarding the matter and expressed that h was very pleased with the high participation to the symposium. He stated that with the scientific publications of the Near East University, the development of science and the worldwide recognition of Near East University will continue.