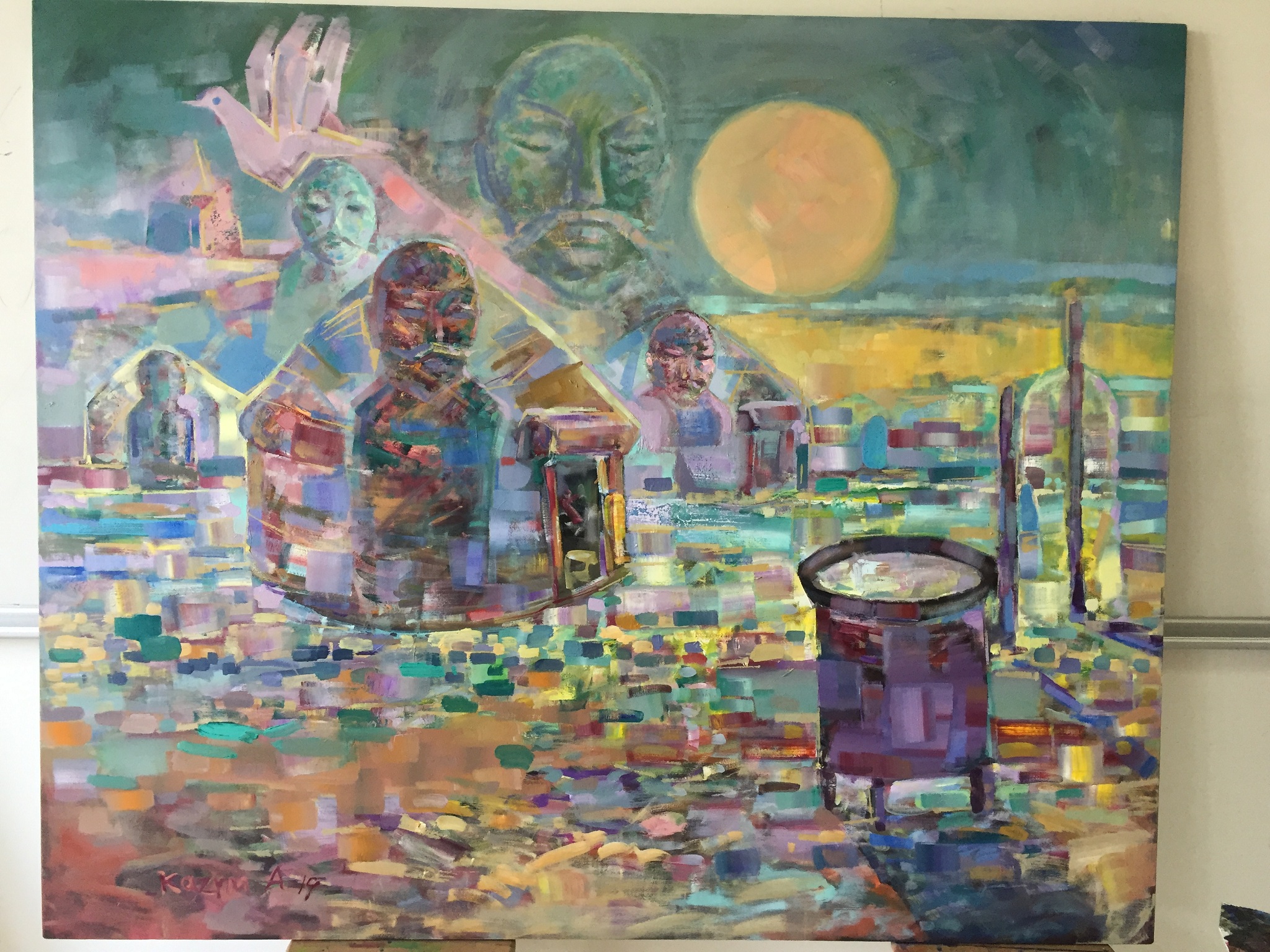 Kazakhstan Artists Kairbay Zakirov's Solo Painting Exhibition consisting of 43 print painting and Exhibition of 12 Kazakh artists consisting of 50 artworks will be opened by Minister of Economy and Energy Hasan Taçoy.
According to a press statement from the Press and Public Relations Directorate of the Near East University, the opening of two separate exhibitions will take place at the Exhibition Hall of İrfan Günsel Congress Center on Monday, July 1, 2019 at 08.45.
Abstract Works Reflecting Reality Prepared...
While Kazym Amankosov in the Kazakhstan Artists Exhibition will reflect semi-realism in his abstract style, Serikzhan İskakbek will use a realistic style in his works. Rashida Mugaveyeva will present minimalism with decorative painting style in her works, while abstract paintings with ethno modern style will be highlighted in Askar Akhamanov's works. Duzhan Magzumov will focus on symbolism theme and Ashim Tashkaliyev will focus on minimalism. Tuleigen Suleimenov will show symbolic romanticism in his works, while Kairbay Zakirov will reflect graphic themes in addition to his paintings, and Yerlan Aituarov will reflect war themes related to the history of the Turkish world in his works.
Heroic Stories of Kazakh People Will Be Depicted…
Kairbay Zakirov, a Kazakh painter, made 45 prints paintings by using various forms such as linocut, etching, lithography and painting. In his works, the artist used the heroic past of the Kazakh people as cosmic images and mythological visuals that convey mysterious things.
Kairbay Zakirov was born in 1945 and is a well-known Kazakhstan print artist. In 1988, he became the honorary artist of the Republic of Kazakhstan. After graduating from Almaty Nikolai Gogol Art School, the artist also studied at the Abai Kazakh Pedagogical Institute, Faculty of Graphic Arts. The artist, who is a member of the Soviet Union of Artists of Kazakhstan, held a solo exhibition in 1986 in Yemen. Kairbay Zakirov, who received Türksoy International Award in 2014, has been participating in foreign exhibitions held in USA, France, Morocco, Poland, Portugal, Yemen and other countries. His works are exhibited in the State Art Museum of the Republic of Kazakhstan, in private collections and galleries in Europe, Russia, Japan, Yemen, France and the USA.