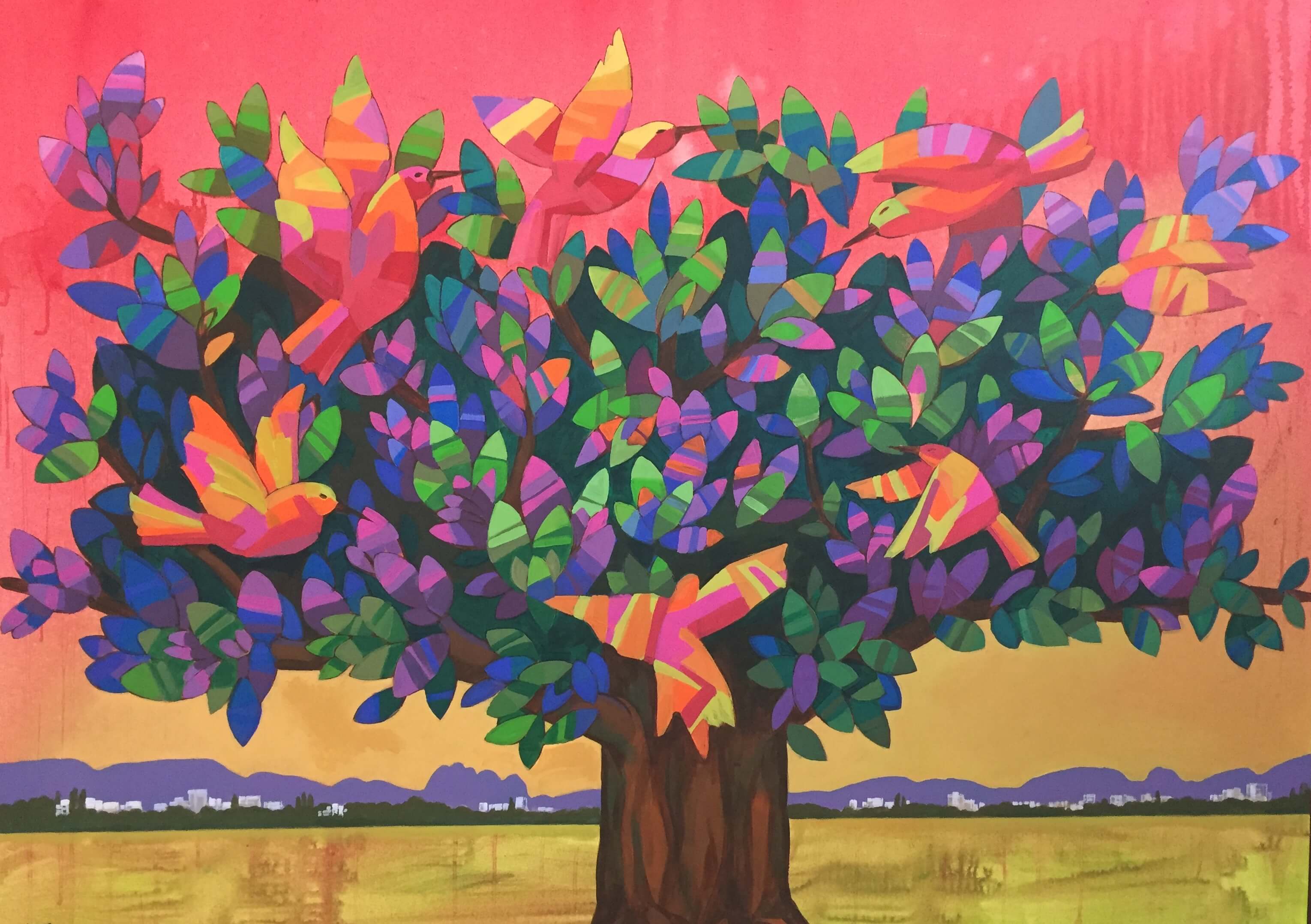 Kazakh painter Nelli Bube's solo Painting Exhibition consisting of 20 artworks exclusively made for the Cyprus Museum of Modern Arts will be opened by Dr. Faiz Sucuoğlu, Minister of Labour and Social Security.
According to the information provided by the Press and Public Relations Directorate of Near East University, the opening of the exhibition will take place in the Exhibition Hall of the Faculty of Dentistry of Near East University at 09.00 on Friday, June 28, 2019.
Using a semi-decorative style in her works, the artist remained loyal to the culture of Kazakhstan and reflected her admiration for the beauty of Cyprus in her "Blooming Cyprus" and "Colors of Northern Cyprus". The painter who uses different techniques in her works uses painting, relief painting and graphics on canvas.
Nelli Bube opened her first personal painting exhibition within the scope of Cyprus Museum of Modern Arts with the theme of "The Great Silk Road consisting of 40 artworks.
Who is Nelli Bube?
Nelli Bube was born in Karaganda on June 18, 1949. She is a member of the Union of Painters of the Republic of Kazakhstan. Bube is an academician of the Academy of Arts of the Republic of Kazakhstan and an honorary cultural worker of the Republic of Kazakhstan. She educated at the Nikolai Gogol Art School in Almatı between the years 1964-1968 and Kazakh Abay State Pedagogy Institute between the years 1971-1977. She worked in the publishing sector between the years 1979-1990 and has been engaged in exhibition events since 1997. In 2004, she won the Grand Prize of the "Human and Art" competition in Astana. In 2004, she opened her solo exhibition 'Migrants and Culture' in Geneva. In 2005, she organized "Kazakh Arabesque" in Paris and in 2012 she organized solo exhibitions in Oslo under the name "Bible Itits '. As an active participant of international exhibitions, Nelli Bube participated in the exhibitions "ARTIADA-2004' in Athens in 2004, "Multilateral Asia' in Prague in 2008 and "Portable International Exhibition" in Astana in 2008. Her works art featured in museums of Kazakhstan and private collections in Europe, America and Russia.