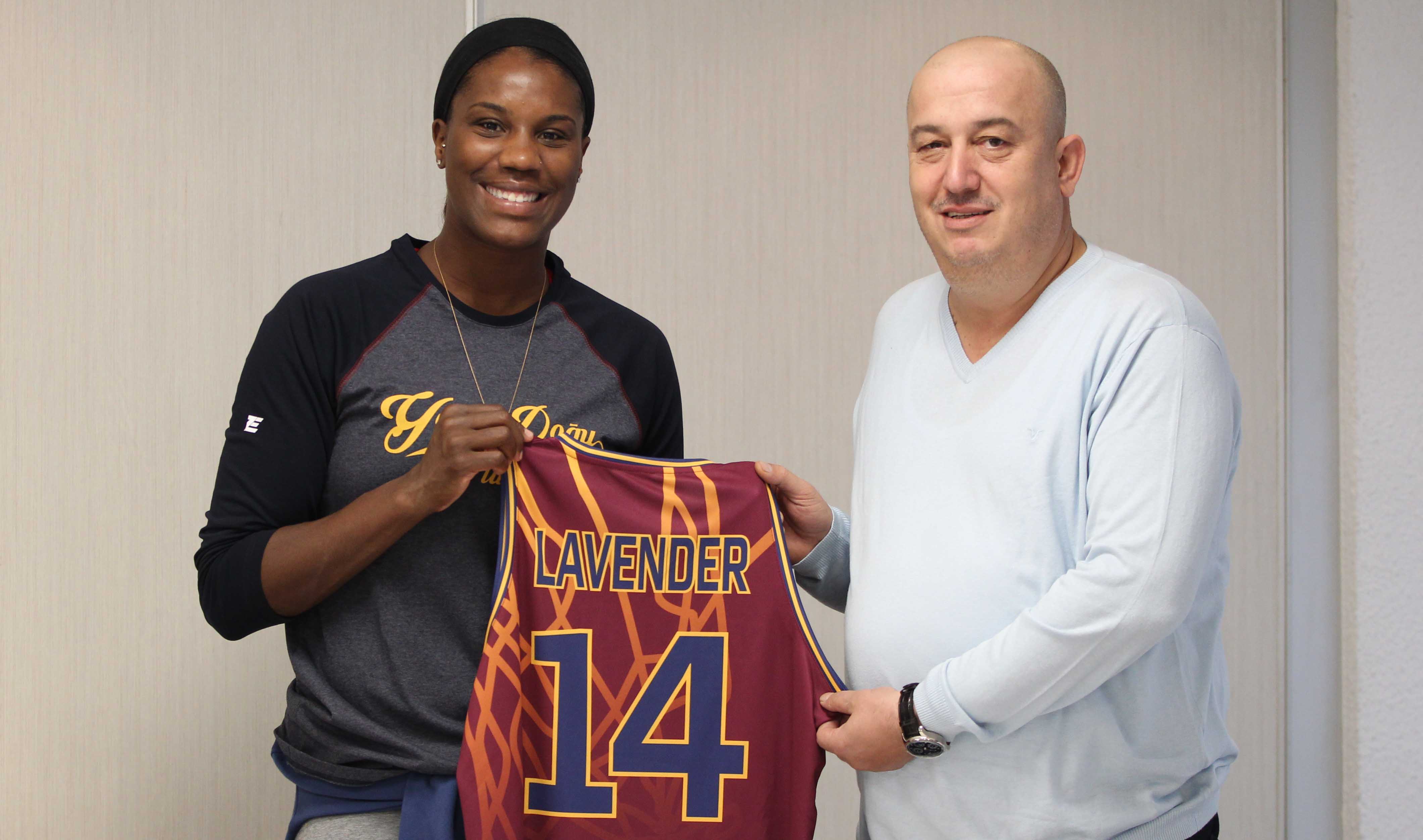 Jantel Lavender, who plays for the Los Angeles Sparks of the Women's National Basketball Association (WNBA), signed contract with Near East University for 2017-18 season.
The Near East University Sports Club announced today that 1.93 m tall Sparks center Jantel Lavender, who played two off seasons (2015-16 and 2016-17) for Fenerbahçe in Turkey, signed a contract with Near East University for 2017-18 off season. Per team policy, terms of the deal were not disclosed.
One of the regulars of Euroleague and WNBA…..
Her selflessness, team first and all-in mentality is a huge part of her being crowned as one of the most effective players of women's basketball. Being a veteran player both in WNBA and EuroLeague Women, Jantel Lavender takes place among the most experience players of both leagues. Jantel Lavender, who has a long overseas career, played in Turkey for Beşiktaş, in Poland for CCC Polkowice, in Italy for Famila Schio, in Poland once again for Wisła Can-Pack Kraków and in Turkey once again for Fenerbahçe. She continues to impress the sports authorities with her striking performance in WNBA and Euroleague. The authorities consider her as one of the most important figures in the pivot position of women's basketball.
Her Career is full of championships…..
The career of Lavender, who is an Ohio State graduate, one of America's most respected universities, is full of success. Lavender, who experienced WNBA championship with Sparks in 2016, also experienced two championships in Polish League in 2014, 2015, a championship in Italian League in 2013, and a championship in Turkish League in 2016. She was also named as the Most Valuable Player (MPV) of Polish League in 2015, and MPV of Polish Cup in 2014 and 2015. She was selected for WNBA All-Star in 2015 and her season performance in 2016 crowned her with the WNBA Sixth Woman of the Year Award. Competing for Fenerhahçe in Turkish Women's Basketball League previous season, Lavender played 36 games off the bench and averaged 13.6 ppg, 7.2 rpg and 1.4 apg. Playing 32 games off the bench for Sparks in WNBA 2017, she averaged 17.3 mpg, 7.3 ppg, 3.0 rpg, and 0.9 apg. She was the fifth leading scorer for the Los Angeles Sparks.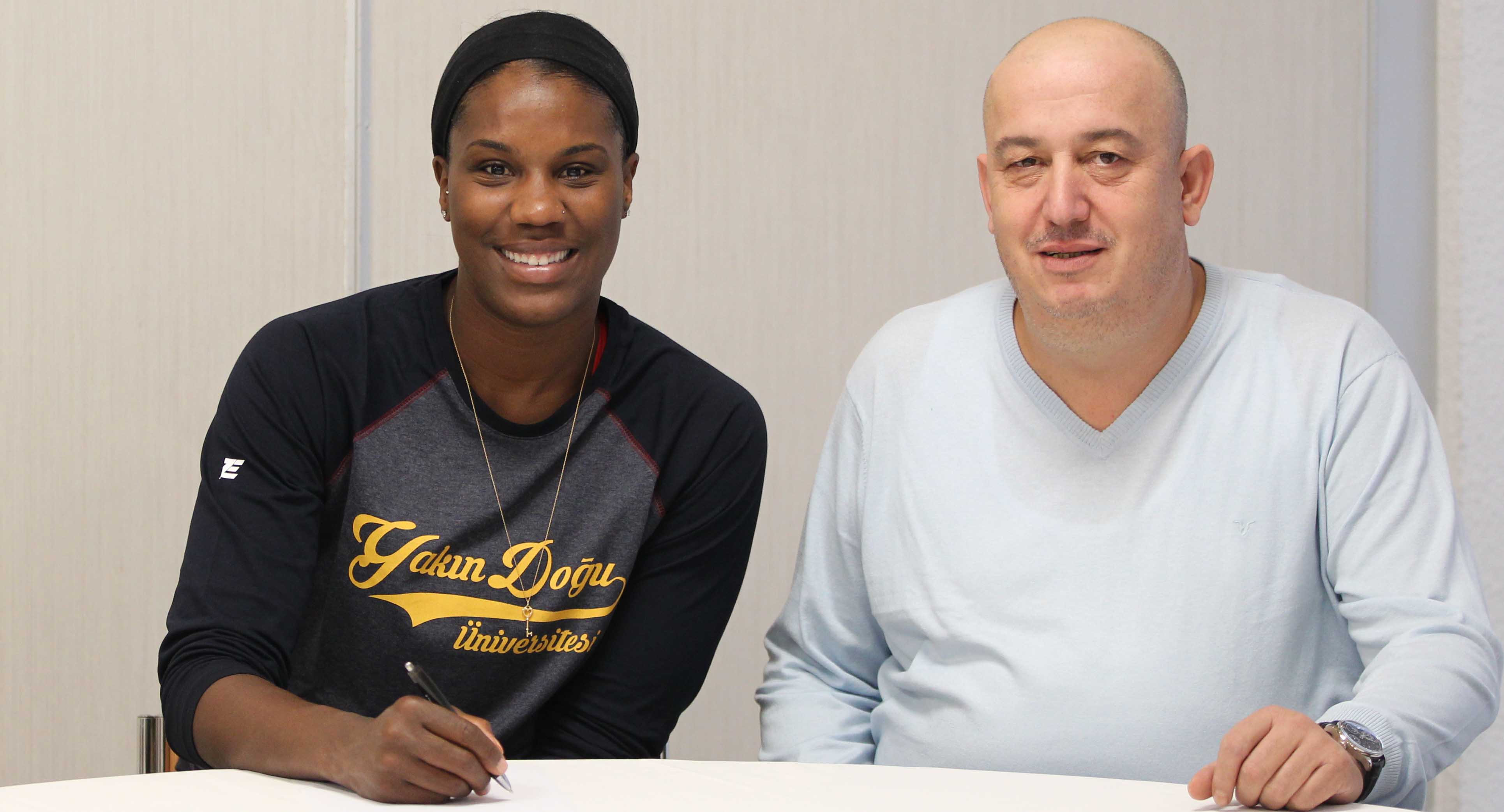 Jantel Lavender: "I am very happy of being here"
Speaking at the signing ceremony, Jantel Lavender said, "I am very happy of being here. I think, I will have a new chance with a big team in my career. I believe firmly that we will have a good season and attain success".
Their winning three cups in a season impressed me a lot. They have a team spirit that based on team first and shoulder-to-shoulder mentality and a firm belief in achieving the targeted goals. The team is perfect in terms of technical and administrative aspects. I will fight for this nice team with all my might, I will do my best" said she.
Cemal Batur: "A very effective player underneath the basket….."
Member of Board of Directors of Near East University Women's Basketball Team, Cemal Batur stated that Jantel Lavender, who is one of the most effective players of women's basketball, would add plus to the team in terms of talent and experience. Reminding that Lavender had been playing for many years in Turkish League and EuroLeague teams, Cemal Batur said: "She has experience in both leagues that we currently compete in. I firmly believe that she will play a crucial role in paving the way for our team towards EuroLeague Final Four 2018. I hope, this transfer will be beneficial for her and team".