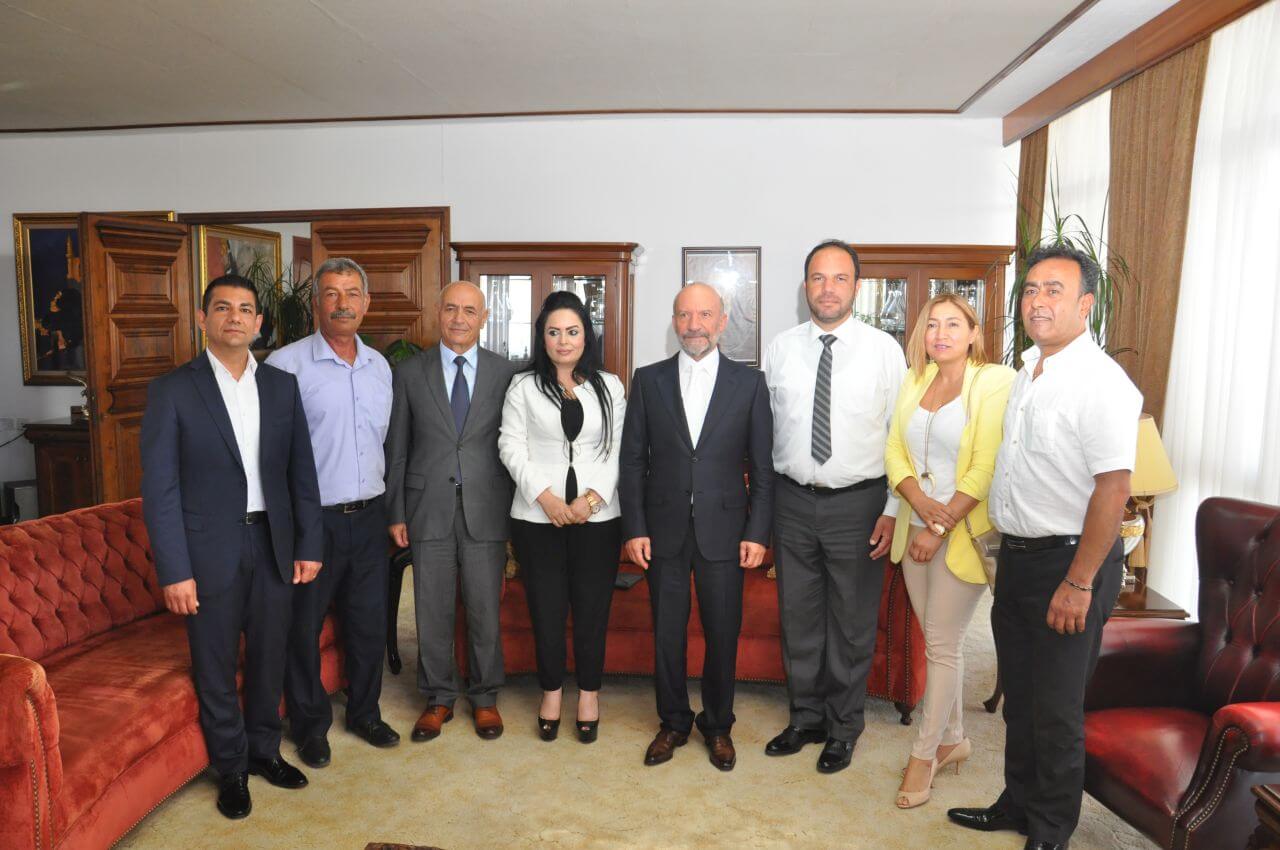 İskele Mayor Hasan Sadıkoğlu and members of the Municipality Council visited Dr. Suat Günsel, Founding Rector of Near East University in order to express on behalf of İskele region once more that they are determined to bring university education in Iskele region in order to contribute to economic development and meet the socio-cultural needs of the residents and the visitors repeatedly shared their decisions and determination through the meeting held with Dr.Suat Günsel.
İskele Municipal Council initiated the process by making unanimous decision to establish a university
According to the information given by the Press and Public Relations Directorate of the Near East University, İskele Mayor and Members of the Council expressed at the meeting that they are in a position to provide every sort of opportunity to Near East University in order to invest and operate in the Iskele region and reexpressed their decisions on the meeting held on 6 June 2017.
Near East University Founding Rector Suat Günsel expressed satisfaction of the visit and stated that the needs of the region would be well analyzed and that the approaching to the needs in the direction of their expectations would be the most correct approach in order to be able to catch the development level that İskele deserves.
Dr. Suat Günsel drew attention to the importance of taking the views of the President, the President of the Assembly, the Prime Minister, the Main Opposition Party and other party presidents as well as the regional civil society organizations on the issue of higher education and appropriateness of such an investment in order to provide ground for making such an investment in the area by the Near East University Education Foundation.
Dr. Günsel also stated that if the official opinions obtained are positive, first steps of educational investment can be taken on agriculture, animal husbandry and tourism education as well as in the field of health. If appropriate conditions are provided, on July 20, 2017, the steps for foundation of the Faculty of Agriculture and the Library will be taken for the first time and students will be able to be start taking education in the 2018-2019 academic year, the Veterinary Faculty of the Near East University can be transferred to the Iskele region, and then, the preferences and expectations of the people of the region will be taken into consideration for further educational advancements. Günsel also stated tahat it is possible to establish high schools, meet private primary and college needs, and also to have a fully equipped hospital.
Günsel stated that such a project would be of great importance in the development of Iskele area and would be a great honor to realize such a project. He also stated that the entire project can be completed within 5 years.