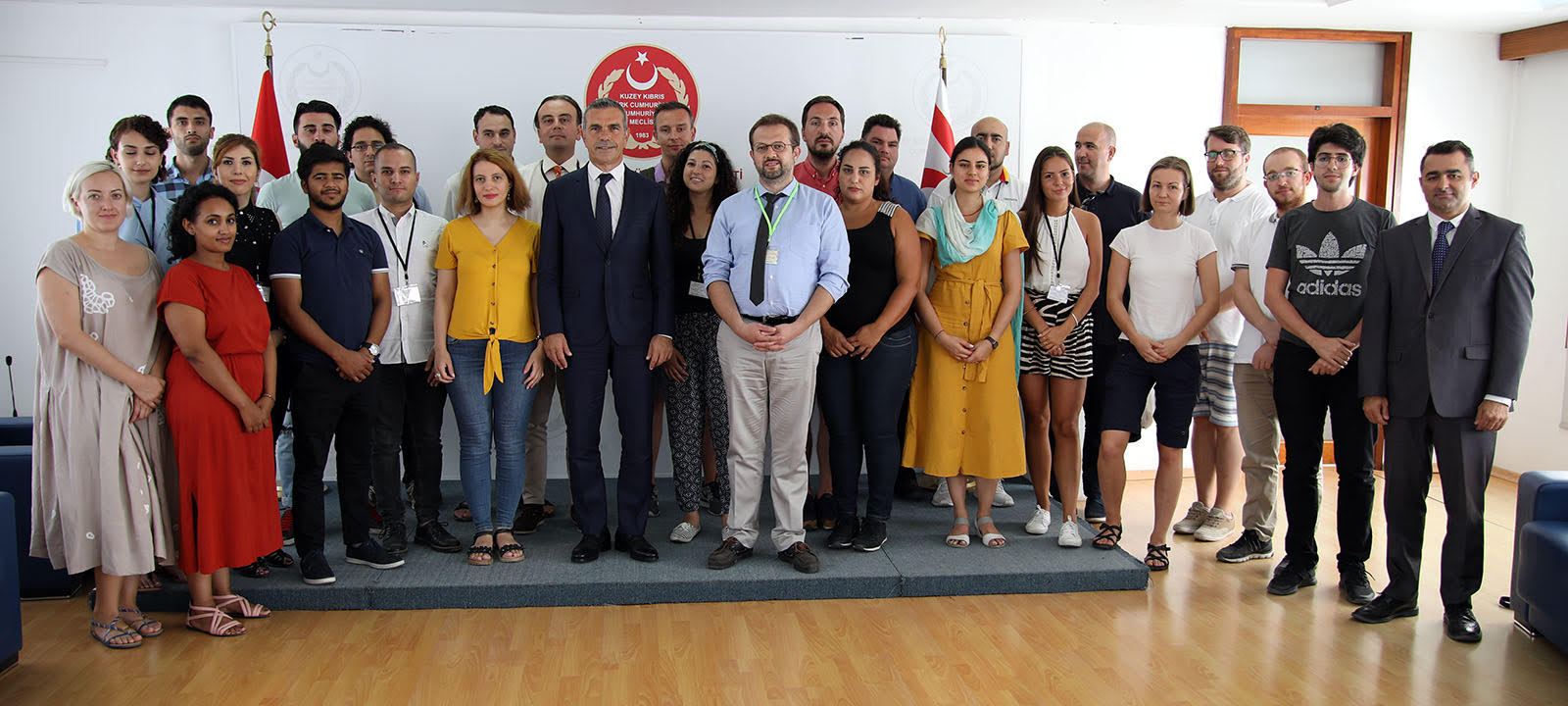 The International Summer School on "Current Legal Problems in Post-Conflict Societies" organized jointly by the Near East University Law and Society Center, Sarajevo University Faculty of Law, METU Northern Cyprus Campus and Sarajevo Law Association has ended.
According to the information provided by the Directorate of Press and Public Relations of the Near East University, the theme of Reconstruction of State in Post-Conflict Societies and Sharing Power was studied on in the summer school where academics from various universities of 19 countries and students and professional lawyers studying and teaching at 27 undergraduate and graduate programs participated in.
In the summer school, where the common problems of the societies suffering from conflicts in the recent past were examined from comparative perspectives, Prof. Dr. Ebrahim Afsah from Vienna University, Prof. Dr. Jan Erk from the University of Pretoria, Prof. Dr. Soeren Keil from Christ Church University of Canterbury, Prof. Dr. Enver Hasani from University of Pristina, Prof. Dr. Ozan Erözden from MEF University, Assist. Prof. Dr. Aydın Atılgan from Near East University, Assist. Prof. Dr. Midhat Izmirlija from Sarajevo University, Adnan Kadribasic and Ergün Olgun gave lectures.
Lectures on a wide range of topics, such as the reconstruction of the state in post-conflict societies, the sharing of authority in post-conflict societies were given: examples of Bosnia, Myanmar, Syria, introduction to transitional justice practices, the practice of collective democracy in Bosnia and Herzegovina, the reconstruction of the state in Kosovo, the federal state models in Africa.
They were informed about the functioning of the parliamentary system…
In addition to the lectures held at the Near East University and METU Northern Cyprus Campus, participants also visited historical sites in Nicosia and Kyrenia. Teberrüken Uluçay, the President of the TRNC Republican Assembly, presented information about the current situation of the Cyprus Problem, the functioning of the Parliamentary System in the TRNC and other current issues. At the end of the program, participants were presented participation certificates.